Vitaly Zdorovetskiy Net Worth is

$6 Million
Vitaly Zdorovetskiy Biography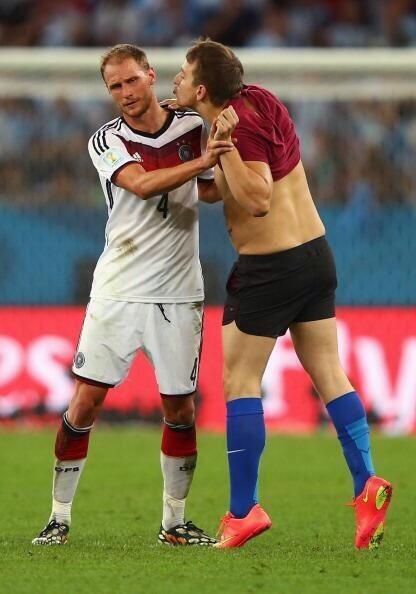 Vitaly Zdorovetskiy, a video blogger and prankster, was born on 8 March 1992, in Murmansk, Russia, into a Russian-Jewish family. He is famous for playing pranks and recording them, and then up-loading the recordings on his YouTube video channel named "VitalyzdTv". He will also star in the upcoming movie "Natural Born Prankster" along with Roman Atwood and Dennis Roady. By posting his videos on YouTube, he has attracted close to 10 million subscribers. and over one billion views. He also owns another channel named "vlog", which has 1.4 million subscribers and has attracted 107 million views.
So just how rich is Vitaly Zdorovetskiy, as of late 2017? Sources state that his net worth is over $6 million dollars, mostly accumulated through his two very famous video channels on YouTube, in operation since 2011.
Vitaly Zdorovetskiy Net Worth $6 Million
Although born in Murmansk, Vitaly Zdorovetskiy was raised in Odessa, Ukraine, and later at the age of 12, migrated to Florida, USA in 2004 with his family – he holds Russian citizenship, but has a permanent resident Visa for the US. He was then educated at Park Vista Community High School located in Lake Worth. Initially Vitaly wanted to become a professional skate boarder, and used to upload videos of himself and his friends doing various stunts in the hope of attracting sponsors. However, he was forced to leave this career path because of various injuries he sustained performing stunts. After he turned 18 he participated in an adult clip produced by Bang Bros in 2011, and can also be seen in the music video "HYFR" by Drake, and the movie "Pain and Gain" starring Mark Wahlberg and many other famous personalities. These projects really established Vitaly's net worth.
Vitaly gained recognition in the internet world after he uploaded the famous "Miami Zombie Attack Prank" on YouTube; it was inspired by a real life event in Miami. In this prank he dressed as a zombie and went to poor neighborhoods to scare people passing by.. His other famous prank is "Russian Hitman Prank", in which he went to a man and told him that they only have 60 seconds to get away from the bomb in the briefcase he had; later when they revealed to the man that it was a prank, he started attacking Vitaly, and called the police. Vitaly was arrested but it didn't stop him from continuing his zany work.
Some of his other pranks are "Extreme Homeless Man Make-over", in which he befriended a homeless man and helped by giving him new clothes and shelter etc., later that homeless man was offered a job and reunited with his wife. Then there is "Gold Digger Prank", "ATM Robbery Prank" and "Chainsaw Massacre Prank". He also streaked during FIFA (Soccer) World Cup Final in Brazil with the name of his upcoming movie "Natural Born Prankster" on his torso; he was arrested by Brazilian authorities, but released on $100 bail. Of course all these pranks broadened his popularity, and added to his net worth.
Vitaly Zdorovetskiy produces videos with his partner Roman Atwood who is from Ohio. He has a somewhat infamous reputation because of his pranks, but most viewers are appreciative of his efforts to bring a little levity into their lives.
Little is known of any personal, private life of Vitaly – not even any rumours of romantic associations, yet! He seems to thrive on publicity anyway. He currently resides with his mother in Los Angeles; she must be tolerant of his escapades!
Quick Facts
| | |
| --- | --- |
| Full Name | Vitaly Zdorovetskiy |
| Net Worth | $6 Million |
| Date Of Birth | March 8 1992 |
| Place Of Birth | Murmansk, Russia |
| Profession | YouTube personality, vlogger, social media personality, actor, producer |
| Education | Park Vista Community High School |
| Nationality | Russian-American |
| Parents | Elena Vulitsky |
| Facebook | https://www.facebook.com/Vitalyzdtv |
| Twitter | https://twitter.com/vitalyzdtv |
| Google+ | http://plus.google.com/117336960981250020343 |
| Instagram | https://www.instagram.com/vitalyzdtv/ |
| Wikipedia | https://en.wikipedia.org/wiki/Vitaly_Zdorovetskiy |
| Movies | "Miami Zombie Attack Prank!" (2012), "Pain & Gain" (2013), "Extreme Homeless Man Make-over" (2013), "Gold Digger Prank" (2015), "ATM Robbery Prank" (2014), "Chainsaw Massacre Prank" (2014), "Hard Right" (2014), "Natural Born Prankster" (2016) |
| TV Shows | "Good Day LA" (Fox morning show), "Bad Weather Films" (2014), "All In" (2013), "Prank Academy" (2016), "Hobro Vlogs" (2015), "YouTubers React" (2014), "GGN: Snoop Dogg's Double G News Network" (2013) |

Filmography
Actor
| Title | Year | Status | Character |
| --- | --- | --- | --- |
| Hard Right | 2014 | Short completed | Viktor |
| Natural Born Pranksters | 2016 | | |
| Bad Weather Films | 2014 | TV Series short | |
| Pain & Gain | 2013 | | Extra (uncredited) |
Self
| Title | Year | Status | Character |
| --- | --- | --- | --- |
| Hobro Vlogs | 2015 | TV Series | Himself |
| YouTubers React | 2014 | TV Series | Himself |
| GGN: Snoop Dogg's Double G News Network | 2013 | TV Series | Himself |
Archive Footage
| Title | Year | Status | Character |
| --- | --- | --- | --- |
| The Drunken Peasants | 2015 | TV Series | Himself |