Lilly Ghalichi Net Worth is

$2.5 Million
Lilly Ghalichi Biography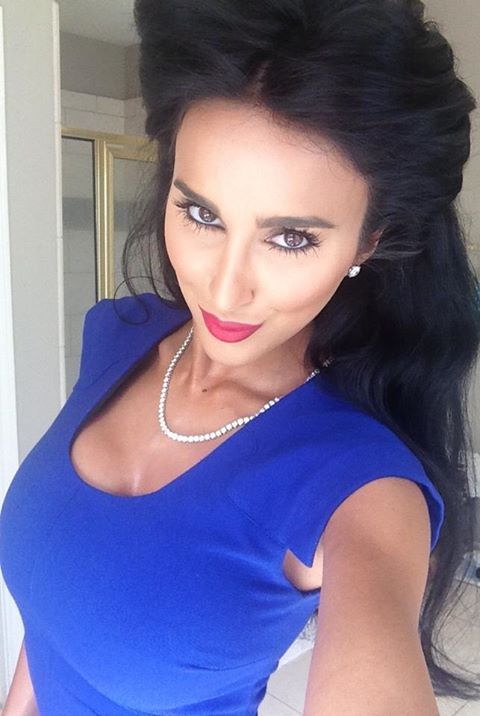 Neelufar Seyed "Lilly" Ghalichi was born on 30 April 1983, in Houston, Texas, USA of Persian descent. Lilly is a TV show star, blogger, designer and attorney. So just how rich is Lilly Ghalichi? Sources have estimated that Lilly has a net worth of $2.5 million, accumulated largely from her various media activities, as well as her career in fashion.
Lilly Ghalichi Net Worth $2.5 Million
Her parents were Persian muslim – Sadegh and Forough Ghalichi.Lilly Ghalichi attended McCombs School of Business in The University of Texas at Austin from 2001 to 2005, and then moved to live in Los Angeles where she attended Loyola Law School from 2005 to 2008, graduating with a bachelor's degree in law. Even though she finished these schools, she decided that she would be more succesful pursuing a career in fashion.
Ghalichi's net worth comes from multiple sources. She is most well known for appearing on reality TV shows, but besides that, she is a quite successful fashion designer and even uses skills she learned at school working as an attorney . Because of her appearance and fashionable clothes, she is considered by many to be just a simple pretty face blogger. As a designer, in 2012 Lilly Ghalichi launched a line of racy bikinis, called Swimgerie which featured swimwear with designs inspired by lingerie, later combined with another clothing line to form Have Faith Swimgerie. Her other contribution to fashion has been her line of eyelashes, Lilly Lashes. Both of these creations were successes and increased Ghalichi's net worth considerably.
A large part of Lilly's net worth has come from her appearances on the Bravo network TV show "The Shahs of Sunset", which started airing 2012 and is still going. Lilly starred in the show for two seasons, starting from the second one and leaving at the end of season three. She played a real estate client of Reza Farahan. Her involvment in this show was a huge boost to Lilly's popularity, and contributed significantly to her net worth.
Currently, Lilly owns her own brand, Ghalichi Glam, which includes the mentioned eyelash and swimwear lines, along with the Lilly Ghalichi Collection by Avitan, a fine jewellery collection, Lilly Hair hair extensions and even Glampagne, which is – you guessed it – champagne. In 2014, she started hosting How to "Live Like a Boss" seminars, and in 2015 an article about her was published in Forbes magazine.
As for her personal life, Lilly has a sister, Yassamin and brother, who appeared on The Shahs of Sunset alongside her, and a brother, Mohammed, who is a cardiologist. Ghalichi was in an on-again-off-again relationship that lasted a whole decade with a lawyer, Ali, and even moved to Texas to live with him after they got engaged. Unfortunately, the relationship ended with a break up because of, as Lilly puts it, Ali's bad habbits, which included cheating on her. She also had disagreements with her family, who were against her choice of fashion over law, but Ghalichi says that they are an inspiration to her, as they came to America with nothing but the American Dream. Lastly, Ghalichi was involved in a controversy over her joke statement that HIV and AIDS can spread through bikinis, and had to issue an apology for this.
Quick Facts
| | |
| --- | --- |
| Full Name | Lilly Ghalichi |
| Net Worth | $2.5 Million |
| Salary | $2.5 million |
| Date Of Birth | 30 April 1983, |
| Place Of Birth | in Houston, Texas, USA, |
| Profession | TV Personality, Entrepreneur, Lawyer, Author, Fashion Designer, Businessperson |
| Education | Loyola Law School |
| Nationality | American, |
| Parents | Sadegh Ghalichi, Forough Ghalichi |
| Siblings | Mohammed Ghalichi, Yassamin Ghalichi |
| Facebook | https://www.facebook.com/OfficialLillyGhalichi |
| Twitter | https://twitter.com/lillyghalichi |
| Instagram | https://www.instagram.com/lilyghalichi |
| Wikipedia | https://en.wikipedia.org/wiki/Lilly_Ghalichi |

Filmography
Self
| Title | Year | Status | Character |
| --- | --- | --- | --- |
| Dr. Mona Vand: The Modern Pharmacist | 2015 | TV Series | Herself |
| Good Work | 2015 | TV Series | Herself - Guest |
| Shahs of Sunset | 2012-2014 | TV Series documentary | Herself |
| The Shahs Come Clean with Nadine | 2014 | TV Series | Herself |
| Bethenny | 2013 | TV Series | Herself |
| Big Morning Buzz Live with Nick Lachey | 2013 | TV Series | Herself |
| Good Day L.A. | 2013 | TV Series | Herself |