Don Henley Net Worth is

$200 Million
Don Henley Biography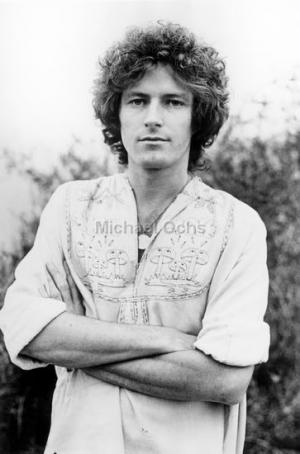 Donald Hugh Henley was born 22 July 1947 in Gilmer, Texas, the United States of America. Music is the main source of Don's income, as he is a famous musician, singer, songwriter and producer, best known as Don rose to the prominence as a member of the popular band The Eagles. When the band broke up he pursued an independent solo career which has also been very successful. Together with The Eagles, Don won six Grammy Awards and was inducted into the Rock and Roll Hall of Fame in 1998. As a solo artist, Henley is the winner of two Grammy Awards and Rolling Stone has placed him at 87th on the greatest singers of all time list. Don Henley has been active in the entertainment industry since 1970.
Don Henley Net Worth $200 Million
So just how rich is Don Henley? Sources have estimated that the overall amount of Don Henley's net worth reaches the decent sum of $200 million. It has also been reported that he is one of the wealthiest drummers in the world and goes after Ringo Starr, Phil Collins and Dave Grohl.
Don Henley studied at North Texas State University and Stephen F. Austin State University, however he didn't graduate from either as he has dropped out of university in order to spend more time with his dying father. Don Henley is considered to be a pop rock and rock musician. As well as having a very good voice, he can play various instruments including drums, keyboards, guitar, synthesisers and saxophone. During his long-spanned career he has worked under the labels Warner Bros, Geffen and Asylum.
In 1971, Don Henley, Glenn Frey, Randy Meisner and Bernie Leadon formed the legendary band The Eagles. The band was active from 1971 to 1980 and then split up, however, they managed to reunite in 1994. During their career they have released 29 singles, 7 studio albums, two live albums, ten compilation albums and 2 video albums. All of their albums received multi-certifications for the sales as they were recognised as the best selling band at that time. Moreover, their albums topped the music charts not only in the United States of America but also in Europe. Apart from owning six Grammy Awards, they were inducted into the Rock and Roll Hall of Fame in 1998 and the Vocal Group Hall of Fame in 2001.
Despite this successful career with the band, Henley's solo career was also outstanding. Don has released 27 singles, four studio albums and two compilation albums. His studio albums received certifications for sales, not only in the United States of America but also in United Kingdom, Canada and other countries. They were also charted on American and European charts. As a great vocalist he has been awarded two Grammy Awards for the Best Male Rock Vocal Performance, in 1984 and 1990.
Don Henley has been in a relationship with singer Stevie Nicks, a model and actress Lois Chiles, an actress Maren Jensen. Retired model Sharon Summerall became his first and only wife in 1995. Together they have three children.
Known for movies
Quick Facts
| | |
| --- | --- |
| Full Name | Don Henley |
| Net Worth | $200 Million |
| Date Of Birth | July 22, 1947 |
| Place Of Birth | Gilmer, Texas, United States |
| Height | 5 ft 10 in (1.78 m) |
| Profession | Songwriter, Singer, Musician, Drummer, Actor |
| Education | Stephen F. Austin State University, University of North Texas, Perth WA, Australia, Melbourne VIC, Australia, Sydney NSW, Australia, Hotel California, Boys of Summer, Take It Easy |
| Nationality | United States of America |
| Spouse | Sharon Summerall (m. 1995) |
| Children | Will Henley, Julia Sophia Henley, Annabelle Henley |
| Parents | C.J. Henley, Hughlene Henley, Perth WA, Australia, Melbourne VIC, Australia, Sydney NSW, Australia, Hotel California, Boys of Summer, Take It Easy |
| Nicknames | Donald Hugh Henley , Eagles , The Eagles |
| Facebook | https://www.facebook.com/donhenley |
| Wikipedia | https://en.wikipedia.org/wiki/Don_Henley |
| Awards | Grammy Awards, MTV Video Music Awards, Rock and Roll Hall of Fame (1998), |
| Music Groups | Eagles |
| Nominations | Grammy Award for Album of the Year, Grammy Award for Record of the Year, Grammy Award for Song of the Year, Grammy Award for Best Pop Vocal Album, Grammy Award for Best Pop Performance by a Duo or Group with Vocals, Grammy Award for Best American Roots Song, Grammy Award for Best Male Pop Vocal Performance, Grammy Award for Best Country Collaboration with Vocals, Grammy Award for Best Pop Collaboration with Vocals, MTV Video Music Award for Viewer's Choice, MTV Video Music Award for Best Concept Video, MTV Video Music Award for Best Editing, Country Music Association Award for Vocal Event of the Year, Perth WA, Australia, Melbourne VIC, Australia, Sydney NSW, Australia, Hotel California, Boys of Summer, Take It Easy |
| Movies | "Leap of Faith" |

Interesting Facts
| # | Fact |
| --- | --- |
| 1 | Estimated in 2012 to have a $200 million fortune, making him the fourth richest drummer in the world, behind Ringo Starr of The Beatles, Phil Collins (solo artist and Genesis singer) and Dave Grohl of the Foo Fighters and Nirvana. |
| 2 | Hotel California tour with Eagles. [September 2005] |
| 3 | Provided backing vocals on Bob Seger's 1980 hit, "Against The Wind". |
| 4 | Inducted into the Songwriters Hall of Fame in 2000. |
| 5 | Attended Stephen F. Austin State University Nacogdoches, Texas. |
| 6 | Sang 2 duets with Trisha Yearwood, "I Want To Know You Inside Out" and "Walkaway Joe". |
| 7 | Eagles were voted the 75th Greatest Rock 'n' Roll Artists of all-time by Rolling Stone. |
| 8 | Sang a duet with Fleetwood Mac singer Stevie Nicks. The song was called Leather and Lace, which was written by Nicks. |
| 9 | Is one of only two members of Eagles to have been with the band since its creation (the other being Glenn Frey). |
| 10 | Along with actor Peter Weller (RoboCop (1987)), a 1969 graduate of North Texas State University (became University of North Texas - May 1988) in Denton, Texas, USA. |

Quotes
| # | Quote |
| --- | --- |
| 1 | Sometimes you get the best light from a burning bridge. |
| 2 | A man with a briefcase can steal millions more than any man with a gun. |
| 3 | I don't care what anybody says about Ringo. I cut my rock-n-roll teeth listening to him. |
| 4 | Lawsuits should not be used to destroy a viable and independent distribution system. The solution lies in the marketplace and not the courtroom. |
| 5 | Mick Jagger can't even make a successful solo album, and the Stones are the biggest rock group that ever was. |
| 6 | I'm always jotting things down on pieces of paper. I've got pieces of paper all over my house. |
| 7 | I'm certainly not thrilled with everything the Eagles did, but there are some things I'm quite proud of. |
| 8 | Let hope inspire you, but let not idealism blind you. Don't look back, you can never look back. |
| 9 | The Eagles ended on a rather abrupt note, although in retrospect I realize now that it had been ending for quite some time. |
| 10 | I could stand out front and sing Eagles songs that I sing in my set, but I think people enjoy watching me sing and play the drums. It seems to fascinate people. I don't know why. |
| 11 | Sometimes songwriters and singers forget that. They get a melody in their head and the notes will take precedence, so that they wind up forcing a word onto a melody. It doesn't ring true. |
| 12 | I could have played more complex stuff. I could have been a busier player. But that's not what I wanted to do. I played what I wanted to play. |
| 13 | I don't mind doing two or three Eagles songs and playing the drums. I'm not one of those artists who's going to sit here and deny the past. |
| 14 | I have a bad back partially from playing the drums and singing. I used to have to hold my body in such a position that my spine got out of alignment. |
| 15 | I played drums on Keith Carradine's first record. |
| 16 | I think my first instrument was a ukulele that they gave me. I used to know how to play that pretty well. |
| 17 | I try to write conversationally; I try to write like people speak and put the emphasis on the right syllable. |
| 18 | I'm blessed with a pretty good voice. So just sitting back there banging on the tubs wasn't enough. |
| 19 | I'm fortunate that I've been in this business long enough that I've earned the right to be left alone by my record company. |
| 20 | I'm not on any crusade. |
| 21 | It was pretty frightening because as we all know, when large, famous groups breakup, a lot of the members don't survive in solo careers. |
| 22 | Playing the drums hurts my back. |
| 23 | Selling eight million copies of your first album will mess you up. |
| 24 | Some records with drum machines on them sound phony and plastic. It all depends on how you use the tools. |
| 25 | The Eagles and the critics were not the best of friends. |
| 26 | Between each album I try to gain a new insight that I didn't have before and perhaps write a song about something that I've written about before, but from a fresh viewpoint. |
| 27 | I have a certain pool of subject matter that I like to write about, things that interest me: politics, religion, ecology, and relationships between men and women. And that's usually what I focus on. |
| 28 | My father was an avid gardener. On many a summer morning he rousted me out of bed well before sunup and handed me a hoe. We had more than an acre to tend, and the objective was to get as much as possible done before the sun got too high in the sky and the temperature rose above 100. The humidity in that region, while good for the skin and for growing vegetables, is oppressive, and heat exhaustion is always a possibility in summer. On several occasions my thoughts turned patricidal. But as the years have passed, I have grown to appreciate what my dad taught me, not only about growing things in the earth, but also about responsibility and the value of hard, physical work. I now derive physical and spiritual pleasure from gardening. All this galls me a little, because my dad always said it would turn out this way. |

Pictures
Nominated Awards
Nominated awards
Year
Award
Ceremony
Nomination
Movie
Award shared with
2004
OFTA Film Award
Online Film & Television Association
Best Music, Adapted Song
In America (2002)
Glenn Frey (music and lyrics by)

Sarah Bolger (performed by)
2003
Grammy
Grammy Awards
Best Pop Collaboration with Vocals
Sheryl Crow
2001
Grammy
Grammy Awards
Best Pop Vocal Album
For the album "Inside Job."

Filmography
Soundtrack
| Title | Year | Status | Character |
| --- | --- | --- | --- |
| Morfi, todos a la mesa | 2016 | TV Series writer - 1 episode | |
| Mike & Mike | 2016 | TV Series writer - 1 episode | |
| American Horror Story | | TV Series writer - 1 episode, 2015 performer - 1 episode, 2013 | |
| The Late Show with Stephen Colbert | 2015 | TV Series performer - 1 episode | |
| Ray Donovan | 2015 | TV Series writer - 1 episode | |
| Strictly Come Dancing | 2014 | TV Series writer - 1 episode | |
| Beer and Board Games | 2014 | TV Series documentary writer - 1 episode | |
| One Hit Wonderland | 2013 | TV Series documentary writer - 1 episode | |
| HaKochav HaBa | 2013 | TV Series writer - 1 episode | |
| The Voice of the Philippines | 2013 | TV Series writer - 1 episode | |
| The League | 2013 | TV Series writer - 1 episode | |
| The Voice | 2013 | TV Series writer - 1 episode | |
| History of the Eagles | 2013 | TV Mini-Series documentary writer: "Tequila Sunrise", "Out of Control", "Desperado", "Certain Kind of Fool", "On the Border", "James Dean", "One of these Nights", "Lyin' Eyes", "Take it to the Limit", "Hotel California", "Life in the Fast Lane", "Wasted Time", "Victim of Love", "The Long Run", "I Can't Tell you Why", "Heartache Tonight" | |
| De wereld draait door | 2012 | TV Series writer - 1 episode | |
| Night Ranger: 24 Strings and a Drummer | 2012 | Video documentary writer: "Boys of Summer" - uncredited | |
| The Tonight Show with Jay Leno | 2011 | TV Series writer - 1 episode | |
| Some Jerk with a Camera | 2011 | TV Series documentary writer - 1 episode | |
| Formula 1: BBC Sport | | TV Series writer - 3 episodes, 2010 performer - 2 episodes, 2010 | |
| 20 to 1 | 2010 | TV Series documentary writer - 2 episodes | |
| Misfits | 2009 | TV Series writer - 1 episode | |
| Loose Women | | TV Series performer - 1 episode, 2009 writer - 1 episode, 2009 | |
| Banda sonora | 2008 | TV Series writer - 1 episode | |
| Guitar Hero World Tour | 2008 | Video Game writer: "Hotel California" | |
| The X Factor | 2005-2008 | TV Series writer - 3 episodes | |
| Sex and the City | 2008 | writer: "Heart of The Matter" | |
| The Reinactors | 2008 | Documentary lyrics: "Hotel California" / music: "Hotel California" | |
| Idols | 2007 | TV Series writer - 1 episode | |
| Australian Idol | 2005-2007 | TV Series writer - 3 episodes | |
| Hot Tub: The Urban Legend | 2007 | Short writer: "Life in the Fast Lane" | |
| My Name Is Earl | 2006 | TV Series writer - 1 episode | |
| Cesko hledá SuperStar | 2006 | TV Series writer - 1 episode | |
| Idol - Jakten på en superstjerne | 2005-2006 | TV Series writer - 3 episodes | |
| Saturday Night Live in the '80s: Lost & Found | 2005 | TV Special documentary performer: "The Last Worthless Evening" / writer: "The Last Worthless Evening" | |
| The Simpsons | 2005 | TV Series writer - 1 episode | |
| Winter Passing | 2005 | writer: "I Can't Tell You Why" 1979 | |
| Bewitched | 2005 | writer: "Witchy Woman" 1971 | |
| Eagles: The Farewell 1 Tour - Live from Melbourne | 2005 | Video performer: "The Boys of Summer", "Dirty Laundry" / writer: "The Long Run", "New Kid in Town", "Wasted Time: Wasted Time/Wasted Time Reprise", "I Can't Tell You Why", "One of These Nights", "Lyin' Eyes", "The Boys of Summer", "Tequila Sunrise", "Hole in the World", "Take It to the Limit", "Sunset Grill", "Dirty Laundry", "Heartache Tonight", "Life in the Fast Lane", "Hotel California" | |
| Cold Case | | TV Series writer - 3 episodes, 2003 - 2005 performer - 2 episodes, 2003 - 2004 | |
| Outfoxed: Rupert Murdoch's War on Journalism | 2004 | Documentary performer: "Dirty Laundry" / writer: "Dirty Laundry" | |
| Ha-Pijamot | 2004 | TV Series writer - 2 episodes | |
| American Idol | 2004 | TV Series writer - 1 episode | |
| High Chaparall | 2004 | TV Series documentary writer - 1 episode | |
| Ídolos | 2003 | TV Series writer - 1 episode | |
| Pop Idol | 2003 | TV Series writer - 1 episode | |
| Nouvelle Star | 2003 | TV Series writer - 1 episode | |
| In America | 2002 | writer: "Desperado" 1973 | |
| America's Sweethearts | 2001 | writer: "Witchy Woman" | |
| The Sopranos | 2000-2001 | TV Series writer - 2 episodes | |
| The West Wing | | TV Series performer - 1 episode, 2001 writer - 1 episode, 2001 | |
| Vertical Limit | 2000 | writer: "Take It To The Limit" | |
| Space Cowboys | 2000 | writer: "TAKE IT TO THE LIMIT" | |
| Coyote Ugly | 2000 | performer: "All She Wants to Do Is Dance" | |
| ER | | TV Series performer - 1 episode, 2000 writer - 1 episode, 2000 | |
| The '70s | 2000 | TV Movie writer: "Hotel California" - uncredited | |
| Never Mind the Buzzcocks | 1998 | TV Series writer - 1 episode | |
| The Big Lebowski | 1998 | writer: "Hotel California" | |
| Mystery Science Theater 3000 | 1993-1997 | TV Series writer - 4 episodes | |
| Michael | 1996 | performer: "Through Your Hands" 1990 / producer: "Through Your Hands" 1990 | |
| Seinfeld | 1996 | TV Series writer - 1 episode | |
| Leaving Las Vegas | 1995 | performer: "Come Rain Or Come Shine" | |
| To Die For | 1995 | performer: "DIRTY LAUNDRY" | |
| Friends | | TV Series performer - 1 episode, 1995 writer - 1 episode, 1995 | |
| Eagles: Hell Freezes Over | 1994 | TV Special documentary writer: "Hotel California", "Tequila Sunrise", "The Heart of the Matter", "Learn to Be Still", "Wasted Time", "I Can't Tell You Why", "New York Minute", "The Last Resort", "Life in the Fast Lane", "Get Over It", "Desperado" | |
| Absolutely Fabulous | 1994 | TV Series writer - 1 episode | |
| The X-Files | 1994 | TV Series writer - 1 episode | |
| Leap of Faith | 1992 | performer: "Sit Down You're Rockin' the Boat" / producer: "Sit Down You're Rockin' the Boat" | |
| Another Girl Another Planet | 1992 | writer: "Hotel California" | |
| Glenn Frey Strange Weather Live in Dublin | 1992 | Video documentary writer: "New Kid In Town", "Lyin' Eyes", "Heartache Tonight", "Desperado" - as D. Henley | |
| The Wonder Years | 1992 | TV Series writer - 1 episode | |
| Sjans | 1992 | TV Series writer - 1 episode | |
| MTV Video Music Awards 1991 | 1991 | TV Special performer: "The Heart of the Matter" / writer: "The Heart of the Matter" | |
| Derrick | | TV Series performer - 2 episodes, 1990 writer - 2 episodes, 1990 | |
| Miami Vice | | TV Series performer - 1 episode, 1988 writer - 1 episode, 1988 | |
| Desperado | 1987 | TV Movie "Desperado" | |
| Square Dance | 1987 | arranger: "THE UNCLOUDED DAY" / performer: "THE UNCLOUDED DAY" | |
| The Color of Money | 1986 | performer: "Who Owns This Place?" / writer: "Who Owns This Place?" | |
| Real Genius | 1985 | performer: "All She Wants to Do Is Dance" | |
| Vision Quest | 1985 | performer: "She's On The Zoom" / producer: "She's On The Zoom" / writer: "She's On The Zoom" | |
| The Sure Thing | 1985 | writer: "Heartache Tonight" | |
| Street Hawk | 1985 | TV Series writer - 1 episode | |
| Shake, Rattle & Roll | 1984 | writer: "Hotel California" | |
| Don Henley: The Boys of Summer | 1984 | Video short lyrics: "The Boys of Summer" / performer: "The Boys of Summer" / writer: "The Boys of Summer" | |
| Fast Times at Ridgemont High | 1982 | performer: "Love Rules" / writer: "Love Rules", "Life In The Fast Lane" | |
| Shoot the Moon | 1982 | writer: "I Can't Tell You Why" | |
| The Best Little Girl in the World | 1981 | TV Movie writer: "Heartache Tonight" | |
| Urban Cowboy | 1980 | writer: "Lyin' Eyes" | |
| Olivia Newton-John: Hollywood Nights | 1980 | TV Special writer: "Heartache Tonight" | |
| WKRP in Cincinnati | 1980 | TV Series writer - 1 episode | |
| FM | 1978 | writer: "Life In The Fast Lane" | |
| Top of the Pops | 1977 | TV Series writer - 2 episodes | |
| The Frank Rosenthal Show | 1977 | TV Series writer: "Life in the Fast Lane" | |
| A Concert: Behind Prison Walls | 1977 | TV Movie documentary writer: "Desperado" | |
| The Sonny and Cher Show | 1976 | TV Series writer - 1 episode | |
| Dolly | 1976 | TV Series writer - 1 episode | |
| The Ernie Sigley Show | 1974 | TV Series writer - 1 episode | |
| Evening of AnExchange | 1972 | TV Movie writer: "Desperado" | |
Actor
| Title | Year | Status | Character |
| --- | --- | --- | --- |
| Americana Music Honors & Awards | 2015 | TV Movie | |
| Don Henley: The Boys of Summer | 1984 | Video short | Don Henley |
Composer
| Title | Year | Status | Character |
| --- | --- | --- | --- |
| Don Henley: The Garden of Allah | 1995 | Video short co-composer | |
| Don Henley: The Boys of Summer | 1984 | Video short | |
Writer
| Title | Year | Status | Character |
| --- | --- | --- | --- |
| Don Henley: Live Inside Job | 2000 | TV Movie documentary | |
Music Department
| Title | Year | Status | Character |
| --- | --- | --- | --- |
| Don Henley: The Boys of Summer | 1984 | Video short lyricist | |
Producer
| Title | Year | Status | Character |
| --- | --- | --- | --- |
| Don Henley: Live Inside Job | 2000 | TV Movie documentary executive producer | |
Miscellaneous
| Title | Year | Status | Character |
| --- | --- | --- | --- |
| The Panama Deception | 1992 | Documentary additional supporter | |
Thanks
| Title | Year | Status | Character |
| --- | --- | --- | --- |
| Return to 'Giant' | 2003 | Video documentary special thanks | |
Self
| Title | Year | Status | Character |
| --- | --- | --- | --- |
| CBS This Morning | 2015-2016 | TV Series | Himself |
| Austin City Limits | 2015 | TV Series documentary | Himself - Musical guest |
| Jimmy Kimmel Live! | 2015 | TV Series | Himself - Musical Guest |
| Ellen: The Ellen DeGeneres Show | 2015 | TV Series | Himself - Musical Guest |
| The Late Show with Stephen Colbert | 2015 | TV Series | Himself - Musical Guest |
| CBS News Sunday Morning | 2015 | TV Series documentary | Himself - Musician |
| Great Performances | 2007-2013 | TV Series | Himself - Performer |
| The 2013 Rock and Roll Hall of Fame Induction Ceremony | 2013 | TV Movie | Himself - Presenter |
| History of the Eagles | 2013 | TV Mini-Series documentary | Himself |
| American Masters | 2012 | TV Series documentary | Himself |
| The Last Play at Shea | 2010 | Documentary | Himself |
| The 3rd Annual CNN Heroes: An All-Star Tribute | 2009 | TV Movie documentary | Himself |
| 60 Minutes | 2007 | TV Series documentary | Himself (segment "Eagles") |
| Later... With Jools Holland | 2007 | TV Series | Himself |
| CMT Insider | 2007 | TV Series | Himself |
| Eagles: The Farewell 1 Tour - Live from Melbourne | 2005 | Video | Himself - Vocals, Drums & Percussion |
| All We Are Saying | 2005 | TV Movie documentary | Himself |
| Bruce Hornsby & Friends | 2004 | TV Movie documentary | Himself |
| Return to 'Giant' | 2003 | Video documentary | Narrator (voice) |
| Save Our History | 2003 | TV Series documentary | Himself |
| The Country Bears | 2002 | | Himself / Tennessee O'Neal (singing voice) |
| The Tonight Show with Jay Leno | 2000-2001 | TV Series | Himself - Musical Guest |
| Saturday Night Live | 1989-2001 | TV Series | Himself - Musical Guest |
| Don Henley: Live Inside Job | 2000 | TV Movie documentary | Himself |
| The 2000 Billboard Music Awards | 2000 | TV Special | Himself |
| Intimate Portrait | 2000 | TV Series documentary | Himself |
| Late Show with David Letterman | 1996-2000 | TV Series | Himself / Himself - Guest |
| Just Shoot Me! | 2000 | TV Series | Himself |
| ABC 2000: The Millennium | 1999 | TV Movie documentary | Himself |
| Hard Rock Live | 1997 | TV Series | Performer |
| Politically Incorrect | 1997 | TV Series | Himself |
| 1996 VH1 Honors | 1996 | TV Movie | Himself |
| Don Henley: The Garden of Allah | 1995 | Video short | Himself - Musician |
| Eagles: Hell Freezes Over | 1994 | TV Special documentary | Himself - Vocals, Drums & Percussion (as Eagles) |
| Jackson Browne: Going Home | 1994 | TV Movie documentary | Himself |
| Today's Environment | 1994 | TV Series | Himself |
| The 1993 Billboard Music Awards | 1993 | TV Special | Himself (uncredited) |
| One on One with John Tesh | 1992 | TV Series | Himself - Guest |
| MTV Video Music Awards 1991 | 1991 | TV Special | Himself |
| The 33rd Annual Grammy Awards | 1991 | TV Special | Himself |
| MTV Video Music Awards 1990 | 1990 | TV Special | Himself - Presenter |
| The 32nd Annual Grammy Awards | 1990 | TV Special | Himself |
| Decade | 1989 | TV Movie documentary | Himself |
| MTV Video Music Awards 1986 | 1986 | TV Special | Himself - Presenter |
| The 28th Annual Grammy Awards | 1986 | TV Special | Himself |
| MTV Video Music Awards 1985 | 1985 | TV Special | Himself - Performer |
| Soul Train | 1985 | TV Series documentary | Guest |
| Top of the Pops | 1985 | TV Series | Himself - Musical Guest |
| Na sowas! | 1985 | TV Series | Himself |
| Rock Concert | 1975 | TV Series | Himself |
| In Concert | 1973 | TV Series | Himself - Drums |
| New American Bandstand 1965 | 1971 | TV Series | Himself (as Shiloh) |
Archive Footage
| Title | Year | Status | Character |
| --- | --- | --- | --- |
| Ellen: The Ellen DeGeneres Show | 2007 | TV Series | Himself |
| La tierra de las 1000 músicas | 2005 | TV Series documentary | Himself |
| Never Mind the Buzzcocks | 1998 | TV Series | Himself |