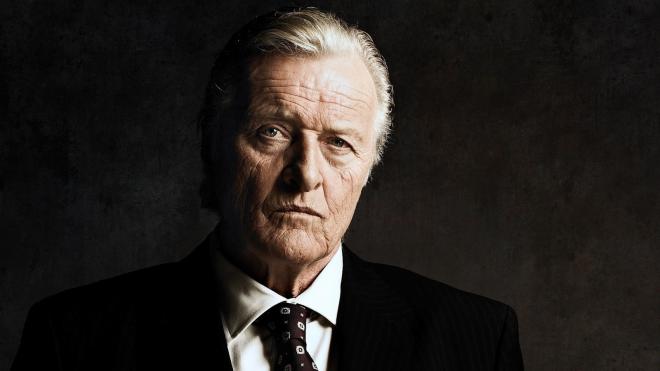 Rutger Hauer Net Worth is

$10 Million
Rutger Hauer Biography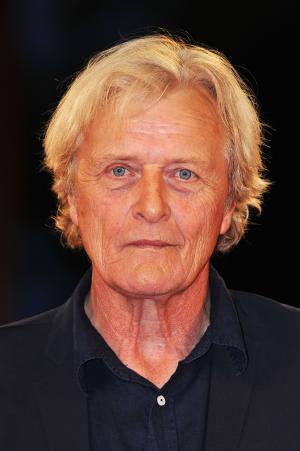 Rutger Oelsen Hauer was born on 23 January 1944, in Breukelen, Netherlands, and is a writer, environmentalist, and actor, best known for his many film appearances, but he's also been a part of numerous Dutch and English television series; some of his most popular works include "Blade Runner" and "Sin City". All of his efforts have helped put his net worth to where it is today.
How rich is Rutger Hauer? As of early-2017, sources inform us of a net worth that is at $10 million, mostly earned through a successful career as an actor. Other works he's been a part of include "Nighthawks", "The Hitcher", and "Buffy the Vampire Slayer". All of these achievements have ensured the position of his wealth.
Rutger Hauer Net Worth $10 million
Hauer's parents were drama teachers, busy with their careers, so he grew up in Amsterdam and attended a Waldorf school while being brought up by nannies. At the age of 15, he ran away from home and spent a year on a freighter. After returning home, he worked as an electrician while taking acting classes at night school, but he then served in the Royal Netherlands Navy.
Rutger joined an experimental troupe and stayed with them for five years until he was cast in the medieval action drama entitled "Floris" in 1969, which made him famous in the Netherlands. Later, he would reprise this role in 1975's "Floris von Rosemund" which is a German remake. He also starred in the film "Turkish Delight" which made him known around the world, and this led him to try to pursue roles in international films. He appeared in "The Wilby Conspiracy" in a supporting role but unnoticed by Hollywood. He then returned to appear in various Dutch films such as "Katie Tippei", "Soldier of Orange" and "Spetters". His net worth was now established.
In 1981, Hauer appeared in his first American film, "Nighthawks" opposite Sylvester Stallone. He became very popular after appearing in the science fiction film "Blade Runner" directed by Ridley Scott, which launched his career in Hollywood, and he would then appear in "Eureka", "The Osterman Weekend", and "Flesh & Blood", and was also cast with Michelle Pfeiffer in "Ladyhawke". In 1986, he starred in "The Hitcher", playing a murdering hitchhiker, which continued to raise his popularity and net worth. He then starred in "The Legend of the Holy Drinker" and "Blind Fury" which is a martial arts film, but he returned to science fiction in the 1990 "The Blood of Heroes".
In the 1990s, Rutger appeared in various Guinness commercials, and also in a string of low budget films, but in the music video "On a Night Like This" by Kylie Minogue too. Later on, he would appear in several television productions such as "Escape from Sobibor" which earned him a Golden Globe Award for Best Supporting Actor, and in "Fatherland", "Merlin" and "Smallville"; his numerous projects would continue to help raise his net worth.
He was honored for his work in 1999 when he was awarded the Dutch "Best Actor of the Century Rembrandt Award". In 2003, in "Confessions of a Dangerous Mind" he played an assassin, and would continue his villainous roles in "Sin City". He also starred in "Batman Begins", and one of his most recent roles is in "True Blood".
For his personal life, it is known that Hauer has married twice, firstly to Heidi Merz and secondly to Ineke ten Cate in 1985. His daughter is Aysha Hauer who is also an actress. Aside from his acting work, he is an environmentalist, and is an advocate of the release of Paul Watson, sentenced for sinking a whaling vessel. He also established the Rutger Hauer Starfish Association which focuses on AIDS awareness.
Known for movies
Quick Facts
| | |
| --- | --- |
| Full Name | Rutger Hauer |
| Net Worth | $10 Million |
| Date Of Birth | January 23, 1944 |
| Place Of Birth | Breukelen, Utrecht, Netherlands |
| Height | 1.85 m |
| Profession | Actor |
| Nationality | Dutch |
| Spouse | Ineke ten Cate |
| Children | Ayesha Hauer |
| Parents | Teunke Hauer, Arend Hauer |
| ImDB | http://www.imdb.com/name/nm0000442/ |
| Awards | Golden Calf Culture Prize, Golden Calf for Best Actor, Golden Globe Award for Best Supporting Actor in a Series, Miniseries, or Motion Picture Made for Television |
| Nominations | Golden Globe Award for Best Performance by an Actor in a Mini-Series or Motion Picture Made for Television, Best Screenplay Award |
| Movies | Blade Runner, The Hitcher, Ladyhawke, Blind Fury, Hobo with a Shotgun, Split Second, Flesh and Blood, Batman Begins, Nighthawks, The Blood of Heroes, Turkish Delight, Sin City, Escape from Sobibor, The Osterman Weekend, Soldier of Orange, Surviving The Game, The Rite, Buffy the Vampire Slayer, Confessions of a Dangerous Mind, Spetters, Dracula 3D, The Legend of the Holy Drinker, Wedlock, Wanted: Dead or Alive, Blind Side, The Mill and the Cross, Bleeders, Omega Doom, Keetje Tippel, Goal II: Living the Dream, Arctic Blue, The 10th Kingdom, The Wilby Conspiracy, Admiral, Fatherland, Crossworlds, The Letters, Black Butterflies, The Future, A Breed Apart, Bloodhounds of Broadway, Bone Daddy, Hostile Waters, Moving McAllister, Cold Blood, Dead Tone, Precious Find, Bride Flight, The Beans of Egypt, Maine, Barbarossa, Knockin' on Heaven's Door |
| TV Shows | Floris, Merlin, Het gestolen kasteel, De koperen hond |

Interesting Facts
| # | Fact |
| --- | --- |
| 1 | He did his own stunt driving on The Hitcher (1986). |
| 2 | Was offered the lead role in Das Boot (1981). He turned it down in favour of Blade Runner (1982). |
| 3 | Was considered for the role Bukovsky in Lifeforce (1985). |
| 4 | Has played Dracula in Dracula III: Legacy (2005), and the arch-nemesis of Dracula, Van Helsing in Dracula 3D (2012) where Thomas Kretschmann was Dracula. Ironically, Kretschmann went on to play the role of Van Helsing on the television series Dracula (2013) a year after. |
| 5 | Has a vampire named Kurt Barlow in Salem's Lot (2004) and a fairy named Niall Brigant on the television series True Blood (2008). |
| 6 | Loves to ride the motorcycle. While on a break from filming The Blood of Heroes (1989), he made a tour and subsequently got lost in the Australian desert. It was by chance that he found the setback on his own. |
| 7 | When making his debut in the United States, he was advised to use a more English-sounding name in order to better appeal to the American public. He refused, assuming that his American career would be short-lived anyway. |
| 8 | Has made a television series and five movies directed by Paul Verhoeven. However, they had a falling-out on their last combined effort, the much-troubled Flesh+Blood (1985), and the two have not worked again since. |
| 9 | Has named his five favorite films as Hiroshima Mon Amour (1959), Apocalypse Now (1979), Wings of Desire (1987), GasLand (2010) and Position Among the Stars (2010). |
| 10 | Founded the I've Seen Films International Film Festival. |
| 11 | As a hobby, he used to design trucks in the 1980s. |
| 12 | Has a tattoo on each shoulder; one of his former wife, and the other of a friend who died. Explained that "It's a way of saying 'You're under my skin.'". |
| 13 | Turned down a role in Paul Verhoeven's Black Book (2006). |
| 14 | He gives master classes in moviemaking to students and new actors and moviemakers. This takes places in Rotterdam, Netherlands. He has been doing this for several years. |
| 15 | Grandfather of Leandro Maeder. |
| 16 | During the late 1980s and early 1990s, Hauer became well known to the British mainstream for a series of Guinness commercials where he is clad in black. He publicly took a dislike for the drink and had to spit it out after each take. His appearance is credited for an increase in sales of Guinness. |
| 17 | Spent five years in a pantomime company prior to seriously pursuing an acting career. |
| 18 | Son of Arend Hauer. |
| 19 | Former father-in-law of his Buffy the Vampire Slayer (1992) co-star Thomas Jane. |
| 20 | Director Richard Donner originally wanted to use him as the villain Marquet in Ladyhawke (1985), but Hauer turned that role down and expressed more interest in playing the film's hero Etienne Navarre. |
| 21 | Has appeared in two vampire movies with Donald Sutherland: Buffy the Vampire Slayer (1992) and Salem's Lot (2004). |
| 22 | Parents, Arend and Teunke Hauer, operated an acting school in Amsterdam. |
| 23 | Set up an AIDS research foundation called the Rutger Hauer Starfish Foundation. |
| 24 | The Dutch Mail Service issued a stamp in 1995 with Rutger on it, taken from a scene in Turkish Delight (1973). |
| 25 | Is an environmentalist. Fought for the release of Greenpeace's co-founder, Paul Watson, who was convicted in 1994 for sinking an illegal Norwegian whaling vessel. According to the Official Rutger Hauer website, the vessel was sunk in 1992 as a protest to Norway's announced intention to return to the commercial slaughter of whales, which was to be done in violation of the International Whaling Commission's global ban on whaling. |
| 26 | Wife, Ineke ten Kate, whom he married in 1985, was a painter and sculptor. |
| 27 | Speaks German fluently (more or less accent-free). |
| 28 | Both his first and last name end with the letters "er". He has appeared in 13 movies/television-series whose title or alternative title end with "er" or "ers". He has played 8 characters whose names end with "er". |
| 29 | Was Paul Verhoeven's first choice to play RoboCop (1987), before Peter Weller was cast. |
| 30 | According to an interview she gave when Interview with the Vampire: The Vampire Chronicles (1994) was first published, Rutger Hauer was Anne Rice's original vision for Lestat when the book was being written. Despite a popular rumor that Julian Sands was her first choice, he did not even begin to show up in films or television until 1982, so Rice could not have been aware of him in 1976 when she was writing the book; Rutger has been acting since 1968. Rice may have said Sands would be great for the part when they were casting the film, because she has said that by the time the film was being made Hauer was too old to play Lestat. |
| 31 | Is color blind. |
| 32 | Father of Ayesha Hauer |

Trademarks
| # | Trademark |
| --- | --- |
| 1 | A jacket with a red AIDS ribbon designed by a Japanese fashion stylist |
| 2 | His intense depiction of psychopaths |
| 3 | Frequently worked with Paul Verhoeven |
| 4 | Blonde hair and blue eyes |
| 5 | Deep gravelly voice |
| 6 | Frequently plays sinister villains |
| 7 | Frequently plays vampires |

Quotes
| # | Quote |
| --- | --- |
| 1 | Film is not a medium for actors. Everyone seems to think so, since it is the actors who get promoted to stardom. Creating stars is only a marketing ploy. It's the stars that sell a movie. The same technique is used in selling music, baseball games and hamburgers. An actor does not make or break a movie. Some of them look good on screen, but they are not important. How many extremely bad movies are there with one good or very good actor, or even two or three very good actors in the credits? I like to think of myself as a good actor, and even I made quite a lot of bad movies. Why are good actors no longer good when they play in a bad movie? And how many good movies have actors that are normally mediocre at best? |
| 2 | [on what his favorite or most memorable performance is of his own]: The deepest was Blade Runner (1982), because it was the first time where I just danced with the director and, let's say, the concept and the tone: I understood, on a very strong level, what he wanted, and by instinct I gave it to him. Half the time, what the hell did I know? I was just starting out to be an actor right there. This was after an experience on Nighthawks (1981) which was pretty tough and very bureaucratic and difficult. If your creative ideas are strangled, that doesn't work for me. It doesn't mean I have to be right -- that's not the point at all. It's just there needs to be a click between the creator and you. That was Blade Runner for me. To dance along, so long and beautifully, and then for it to be reformatted so it could live another 20 years; this is something completely unique. So there's only one way to answer that question. |
| 3 | During the initial release of The Hitcher (1986), he stated that he would not be seeking antagonist roles. In 1986, a periodical in Spokane, Washington, The Spokesman Review, ran the headline "He plays villains without a 'Hitch'". Was concerned of being typecast. |
| 4 | I have a lot of energy. I'm a lot stronger than most people. |
| 5 | I don't know what the appeal is. I can see I've got blue eyes and I don't look like the Hunchback of Notre Dame but I can't understand the fuss. |
| 6 | "Good guy" or "bad guy", hero or anti hero; doesn't matter to me, what role I play, only the character have something magical. |

Pictures
Won Awards
Won awards
Year
Award
Ceremony
Nomination
Movie
Award shared with
2016
ShortCutz Amsterdam Career Award
Shortcutz Amsterdam
Honorary Award

For his career accomplishments that have inspired, enriched and entertained international audiences... More

2014
Grand Acting Award
Film by the Sea International Film Festival
2012
Rembrandt Award
Rembrandt Awards
Best Dutch Actor (Beste Nederlandse Acteur)
De Heineken ontvoering (2011)
2011
Fright Meter Award
Fright Meter Awards
Best Actor
Hobo with a Shotgun (2011)
2011
Golden Film
Golden and Platin Film, Netherlands
Black Butterflies (2011)
Paula van der Oest (director)

Carice van Houten (actor)

Liam Cunningham (actor)

Michael Auret (producer)

Richard Claus (producer)

Frans van Gestel (producer)

Arry Voorsmit (producer)
2011
Golden Film
Golden and Platin Film, Netherlands
De Heineken ontvoering (2011)
Maarten Treurniet (director)

Reinout Scholten van Aschat (actor)

Marcel Hensema (actor)

Richard Claus (producer)

Arnold Heslenfeld (producer)

Frans van Gestel (producer)
2008
Golden Calf
Nederlands Film Festival
Dutch Culture Award (Cultuurprijs)
2005
Career Achievement Award
Sarasota Film Festival
2004
Career Award
Montecatini Filmvideo - International Short Film Festival
2001
Best Short Film
Paris Film Festival
The Room (2001)
Erik Lieshout
1997
Audience Award
Rembrandt Awards
1989
Golden Space Needle Award
Seattle International Film Festival
Best Actor
La leggenda del santo bevitore (1988)
1988
Golden Globe
Golden Globes, USA
Best Performance by an Actor in a Supporting Role in a Series, Miniseries or Motion Picture Made for Television
Escape from Sobibor (1987)
1981
Golden Calf
Nederlands Film Festival
Best Actor (Beste Acteur)
For his whole works.
Nominated Awards

Filmography
Actor
| Title | Year | Status | Character |
| --- | --- | --- | --- |
| 24 Hours to Live | | completed | Frank |
| Corbin Nash | | post-production | Stranger |
| Emperor | | post-production | John The Constant |
| Perfidious | | announced | Jacques de Dauphins |
| Tonight at Noon | | completed | Diego |
| Gangsterdam | 2017 | | Dolph |
| Drawing Home | 2017 | | Carl Rungius |
| Mata Hari | 2016 | TV Series | Stolbakken |
| Floris | 1969-2016 | TV Series | Floris |
| Beyond Valkyrie: Dawn of the 4th Reich | 2016 | | Oskar Halminski |
| Genderness | 2016 | Short | |
| The Last Kingdom | 2015 | TV Series | Ravn |
| Clones | 2015/I | Short | Dr. Richards |
| WAX: We Are the X | 2015 | | Aron Mulder |
| Michiel de Ruyter | 2015 | | Maarten Tromp |
| Galavant | 2015 | TV Series | Kingsley |
| The Scorpion King 4: Quest for Power | 2015 | Video | King Zakkour |
| Francesco | 2014 | TV Movie | Padre di Francesco |
| True Blood | 2013-2014 | TV Series | Niall Brigant |
| 2047: Sights of Death | 2014 | | Colonel Asimov |
| Wilfred | 2014 | TV Series | Dr. Grummons |
| The Letters | 2014/II | | Father Bejamin Praagh |
| Isip the Warrior | 2013 | Short | Catholic Priest |
| I Turned Her to the Left | 2013 | Short | |
| Real Playing Game | 2013 | | Steve Battier |
| Flight of the Storks | 2013 | TV Mini-Series | Sonderman |
| Il Futuro | 2013 | | Maciste |
| Metal Hurlant Chronicles | 2012 | TV Series | Kern |
| Michelangelo - Il cuore e la pietra | 2012 | TV Movie | Michelangelo |
| Agent Ranjid rettet die Welt | 2012 | | Van Dyk |
| Life's a Beach | 2012 | | Jean-Luc |
| Dracula 3D | 2012 | | Van Helsing |
| De Heineken ontvoering | 2011 | | Alfred Heineken |
| The Reverend | 2011 | | Withstander |
| Il villaggio di cartone | 2011 | | Il sacrestano |
| Portable Life | 2011 | | Antonio |
| Klyuch salamandry | 2011 | | Khant |
| All for One | 2011 | | Niemeyer |
| Black Butterflies | 2011 | | Abraham Jonker |
| The Rite | 2011 | | Istvan Kovak |
| Mlyn i krzyz | 2011 | | Pieter Bruegel |
| Hobo with a Shotgun | 2011 | | Hobo |
| Requiem 2019 | 2011 | Short | |
| Spoon | 2011/I | | Victor Spoon |
| Happiness Runs | 2010 | | Insley |
| Barbarossa | 2009 | | Federico Barbarossa |
| 3 | 2009/II | Short | Father |
| Oogverblindend | 2009 | | |
| The Prince of Motor City | 2008 | TV Movie | William Hamilton |
| The Rhapsody | 2008 | Short | |
| Bride Flight | 2008 | | Old Frank |
| Magic Flute Diaries | 2008 | | Dr. Richard Nagel |
| Starting Over | 2007 | TV Movie | Peter Rossen |
| Sweet Betty | 2007 | Short | Psychiatrist |
| Moving McAllister | 2007 | | Maxwell McAllister |
| Dead Tone | 2007 | | Detective John Criton |
| Goal II: Living the Dream | 2007 | | Rudi van der Merwe |
| Mentor | 2006/I | | Sanford Pollard |
| Minotaur | 2006 | | Cyrnan |
| The Hunt for Eagle One | 2006 | Video | Gen. Frank Lewis |
| The Poseidon Adventure | 2005 | TV Movie | Bishop August Schmidt |
| Zerkalnye voyny. Otrazhenie pervoe | 2005 | | Mysterious Man |
| Dracula III: Legacy | 2005 | Video | Dracula III |
| Batman Begins | 2005 | | Earle |
| Sin City | 2005 | | Cardinal Roark |
| In the Shadow of the Cobra | 2004 | | Gallo |
| Camera ascunsa | 2004 | | Sebastian |
| Tempesta | 2004 | | Van Beuningen |
| Salem's Lot | 2004 | TV Series | Kurt Barlow |
| Smallville | 2003 | TV Series | Morgan Edge |
| Alias | 2003 | TV Series | Anthony Geiger |
| Confessions of a Dangerous Mind | 2002 | | Keeler |
| Warrior Angels | 2002 | | Grekkor |
| Scorcher | 2002/I | | President Nelson |
| I banchieri di Dio | 2002 | | Cardinale Marcinkus |
| Flying Virus | 2001 | | Ezekial |
| The Last Words of Dutch Schultz | 2001 | Short | Dutch Schultz (voice) |
| The Room | 2001 | Short | Harry |
| Turbulence 3: Heavy Metal | 2001 | Video | Copilot MacIntosh |
| Lying in Wait | 2001 | | Keith Miller |
| Slow Burn | 2000 | | Dr. Sam Dennis Charney |
| Kylie Minogue: On a Night Like This | 2000 | Video short | Partner / Husband |
| The 10th Kingdom | 2000 | TV Mini-Series | Huntsman |
| Partners in Crime | 2000 | | Gene Reardon |
| New World Disorder | 1999 | | David Marx |
| Simon Magus | 1999 | | Count Albrecht, the Squire |
| Bone Daddy | 1998 | | Palmer |
| Merlin | 1998 | TV Mini-Series | King Vortigern |
| Tactical Assault | 1998 | Video | Capt. John 'Doc' Holiday |
| The Ruby Ring | 1997 | TV Movie | Patrick Collins |
| Redline | 1997 | | John Anderson Wade |
| Bleeders | 1997 | | Dr. Marlowe |
| Hostile Waters | 1997 | TV Movie | Capt. Britanov |
| Lexx | 1997 | TV Series | Bog |
| Lexx: The Dark Zone Stories | 1997 | TV Mini-Series | Bog |
| Blast | 1997 | | Leo |
| The Call of the Wild: Dog of the Yukon | 1997 | TV Movie | John Thornton |
| Knockin' on Heaven's Door | 1997 | | Curtiz |
| Mariette in Ecstasy | 1996 | | Chaplain |
| Omega Doom | 1996 | | Omega Doom |
| Crossworlds | 1996 | Video | A.T. |
| Precious Find | 1996 | | Armond Crille |
| Mr. Stitch | 1995 | TV Movie | Doctor Rue Wakeman |
| Blood of the Innocent | 1995 | | Dr. Lem |
| Fatherland | 1994 | TV Movie | SS-Sturmbannführer Xavier March |
| The Beans of Egypt, Maine | 1994 | | Reuben Bean |
| Nostradamus | 1994 | | The Mystic Monk |
| Amelia Earhart: The Final Flight | 1994 | TV Movie | Fred Noonan |
| Surviving the Game | 1994 | | Thomas Burns |
| Voyage | 1993 | TV Movie | Morgan Norvell |
| Blind Side | 1993 | TV Movie | Jake Shell |
| Arctic Blue | 1993 | | Ben Corbett |
| T.V. | 1992 | TV Movie | Kid Satin |
| Buffy the Vampire Slayer | 1992 | | Lothos |
| Beyond Justice | 1992 | | Tom Burton |
| Split Second | 1992 | | Harley Stone |
| Past Midnight | 1991 | | Ben Jordan |
| Wedlock | 1991 | | Frank Warren |
| Il principe del deserto | 1991 | TV Mini-Series | Tom Burton |
| The Blood of Heroes | 1989 | | Sallow |
| Up to Date | 1989 | | John Knott |
| The Edge | 1989 | TV Movie | Sheriff Emil Abel |
| Blind Fury | 1989 | | Nick Parker |
| Bloodhounds of Broadway | 1989 | | The Brain |
| La leggenda del santo bevitore | 1988 | | Andreas Kartak |
| Escape from Sobibor | 1987 | TV Movie | Alexander 'Sasha' Pechersky |
| Wanted: Dead or Alive | 1987 | | Nick Randall |
| The Hitcher | 1986 | | John Ryder |
| Flesh+Blood | 1985 | | Martin |
| Ladyhawke | 1985 | | Navarre |
| A Breed Apart | 1984 | | Jim Malden |
| The Osterman Weekend | 1983 | | John Tanner |
| Eureka | 1983 | | Claude Maillot Van Horn |
| Blade Runner | 1982 | | Roy Batty |
| Inside the Third Reich | 1982 | TV Movie | Albert Speer |
| Chanel Solitaire | 1981 | | Etienne de Balsan |
| Nighthawks | 1981 | | Heymar 'Wulfgar' Reinhardt |
| Spetters | 1980 | | Gerrit Witkamp |
| Duel in de diepte | 1979 | TV Series | John van der Velde |
| Grijpstra & De Gier | 1979 | | Rinus de Gier |
| Een vrouw tussen hond en wolf | 1979 | | Adriaan |
| Es begann bei Tiffany | 1979 | TV Movie | Ryder |
| Voor koningin en vaderland | 1979 | TV Mini-Series | Erik lanshof |
| Mysteries | 1978 | | Johan Nagel |
| Pastorale 1943 | 1978 | | August Schultz |
| Heilige Jeanne | 1978 | TV Movie | Dunois |
| Soldier of Orange | 1977 | | Erik Lanshof |
| La donneuse | 1976 | | |
| Max Havelaar | 1976 | | Duclari |
| Cyrano de Bergerac | 1975 | TV Movie | De Valvert |
| Het jaar van de kreeft | 1975 | | Pierre |
| Floris von Rosemund | 1975 | TV Series | Floris |
| Das Amulett des Todes | 1975 | | Cris |
| Katie Tippel | 1975 | | Hugo |
| The Wilby Conspiracy | 1975 | | Blane Van Niekirk |
| Hard to Remember | 1974 | | Rick |
| Repelsteeltje | 1973 | | |
| Waaldrecht | 1973 | TV Series | Rogier de Jonge |
| Turkish Delight | 1973 | | Eric Vonk, the sculptor |
| The Pathfinders | 1972 | TV Series | Pieter Van Pearsen |
| Monsieur Hawarden | 1968 | scenes deleted | |
| Valerian and the City of a Thousand Planets | 2017 | completed | |
| Porters | 2017 | TV Series post-production | Tillman |
| Samson | 2017/II | post-production | Manoah |
| The Broken Key | 2017 | completed | Professor Moonlight |
| Viy 2 | 2017 | post-production | Ambassador |
Producer
| Title | Year | Status | Character |
| --- | --- | --- | --- |
| Oogverblindend | 2009 | executive producer | |
| Mr. Stitch | 1995 | TV Movie executive producer | |
| Arctic Blue | 1993 | co-executive producer | |
| Submitting | 1989 | Short producer | |
Director
| Title | Year | Status | Character |
| --- | --- | --- | --- |
| Requiem 2019 | 2011 | Short | |
| Starfish Tango | 2006 | Video short | |
| The Room | 2001 | Short | |
Writer
| Title | Year | Status | Character |
| --- | --- | --- | --- |
| Up to Date | 1989 | dialogue | |
Thanks
| Title | Year | Status | Character |
| --- | --- | --- | --- |
| The Making of Scorpion King 4: Quest for Power Dvd-extra | 2015 | Video short special thanks | |
| Blindspot | 2008/I | special thanks | |
| Het uur van de wolf | 2006 | TV Series documentary thanks - 1 episode | |
| The Hitcher: 'How Do These Movies Get Made?' | 2003 | Video documentary short special thanks | |
Self
| Title | Year | Status | Character |
| --- | --- | --- | --- |
| Shortcutz Amsterdam Annual Awards | 2017 | TV Special | Himself - Jury Member |
| Shortcutz Amsterdam Annual Awards | 2016 | TV Special | Himself - Winner: Career Award |
| Behind the White Glasses | 2015 | Documentary | Himself |
| Unity | 2015 | Documentary | Narrator (voice) |
| The Making of Scorpion King 4: Quest for Power Dvd-extra | 2015 | Video short | Himself - 'King Zakkour' |
| The Real History of Science Fiction | 2014 | TV Mini-Series documentary | Himself |
| Festival Road Trip | 2014 | TV Series documentary | Himself |
| Andere Tijden | 2013 | TV Series documentary | Himself |
| Só Visto! | 2013 | TV Series | Himself |
| Janela Indiscreta | 2013 | TV Series | Himself |
| North America | 2013 | TV Series documentary | Narrator / Narattor |
| Un foglio bianco - Appunti su 'Il villaggio di cartone' | 2011 | Documentary | Himself |
| More Blood, More Heart: The Making of Hobo with a Shotgun | 2011 | Video documentary | Himself |
| De wereld draait door | 2007-2011 | TV Series | Himself - Acteur / Himself |
| Char·ac·ter: The Interviews | 2010 | Documentary | Himself |
| Pauw & Witteman | 2008 | TV Series | Himself |
| Dangerous Days: Making Blade Runner | 2007 | Video documentary | Himself |
| Deck-A-Rep: The True Nature of Rick Deckard | 2007 | Video documentary short | Himself |
| Fashion Forward: Wardrobe and Styling | 2007 | Video documentary short | Himself |
| Starfish Tango | 2006 | Video short | Himself |
| Blond, Blue Eyes | 2006 | Documentary | Himself |
| Het uur van de wolf | 2006 | TV Series documentary | Himself |
| Shock Treatment | 2004 | TV Series | Himself |
| Alpha to Omega: Exposing 'The Osterman Weekend' | 2004 | Video documentary | Himself |
| V Graham Norton | 2003 | TV Series | Himself |
| The Hitcher: 'How Do These Movies Get Made?' | 2003 | Video documentary short | Himself |
| De ridder en de fakir | 2002 | Video documentary short | Zichzelf |
| Soldaat van Oranje Revisited | 2002 | TV Movie documentary | Himself (uncredited) |
| Film Genre | 2002 | TV Series documentary | Himself |
| Barend en Van Dorp | 2001 | TV Series | Himself |
| My VH1 Music Awards | 2000 | TV Special documentary | The General |
| Road to Sundance | 2000 | Documentary | Himself |
| On the Edge of 'Blade Runner' | 2000 | TV Movie documentary | Himself |
| In Search of the Muse | 2000 | TV Movie documentary | Himself |
| The Roseanne Show | 2000 | TV Series | Himself |
| The 10th Kingdom: The Making of 'The 10th Kingdom' | 2000 | Video documentary | Huntsman |
| The Making of 'Blade Runner' | 1997 | TV Short documentary | Himself |
| The 52nd Annual Golden Globe Awards | 1995 | TV Special | Himself - Nominee |
| Showbiz Today | 1994 | TV Series | Himself |
| Willemsen - Das Fernsehgespräch | 1994 | TV Series | Himself |
| The Revenge of the Dead Indians | 1993 | Documentary | Himself |
| The Tonight Show with Jay Leno | 1992 | TV Series | Himself |
| The 49th Annual Golden Globe Awards | 1992 | TV Special | Himself |
| Untitled 'Buffy the Vampire Slayer' Featurette | 1992 | TV Short documentary | Himself (uncredited) |
| Wogan | 1990 | TV Series | |
| After Hours | 1990 | TV Series | Himself |
| The Tonight Show Starring Johnny Carson | 1990 | TV Series | Himself - Guest |
| Late Night with David Letterman | 1990 | TV Series | Himself |
| The 45th Annual Golden Globe Awards | 1988 | TV Special | Himself - Winner |
| The Late Show | 1987 | TV Series | Himself |
| Blade Runner: On the Set | 1982 | Video short | Himself |
| Rond Floris | 1969 | TV Movie documentary | Himself (uncredited) |
Archive Footage
| Title | Year | Status | Character |
| --- | --- | --- | --- |
| Uncle Howard | 2016/I | Documentary | Himself |
| Dai nostri inviati: La Rai racconta la Mostra del cinema di Venezia 1980-1989 | 2013 | TV Movie documentary | Himself |
| Prophets of Science Fiction | 2011 | TV Series documentary | Roy Batty |
| American Masters | 2009 | TV Series documentary | |
| Banda sonora | 2009 | TV Series | Roy Batty |
| Blade Runner: Deleted and Alternate Scenes | 2007 | Video documentary | Roy Batty |
| Página 2 | 2007 | TV Series | Roy Batty |
| RTL Boulevard | 2007 | TV Series | Erik Vonk |
| De wereld draait door | 2007 | TV Series | Himself |
| Allemaal film | 2007 | TV Series documentary | Himself |
| Floris | 2004 | | Floris van Rozemond (uncredited) |
| Composing Flesh+Blood | 2004 | Video documentary short | Martin |
| Sendung ohne Namen | 2003 | TV Series documentary | Keeler |
| Rambo III | 1989/I | Video Game | Secret Agent Prisoner |