Ree Drummond Net Worth is

$8 Million
Ree Drummond Biography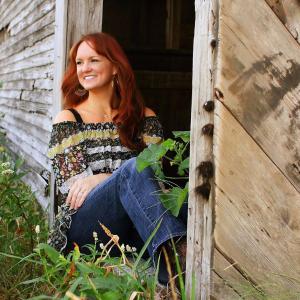 Ann Marie Smith was born on 6th January 1969, in Bartlesville, Oklahoma USA. As Ree Drummond, she is known as a blogger, author, photographer and television personality, and is a multiple winner of the Annual Weblog Awards. Drummond was inducted into the list of Top 25 Web Celebrities by Forbes magazine, in which she was listed as number 22 in 2010. Ree Drummond has been accumulating her net worth since 2006.
Wonder, might the blogger be wealthy enough? It has been estimated that the overall amount of Ree Drummond's net worth is equal to $8 million. The sources of her wealth are blogs, books and television appearances.
Ree Drummond Net Worth $8 Million
Ree Drummond is a graduate from Bartlesville High School (1987) and the University of Southern California (1991). In 2006, she started blogging under 'The Pioneer Woman'. Ree covered simple everyday topics like homeschooling, ranch life as well as cooking. Her recipes are loved by audiences for their descriptiveness, visibility and high quality photos. The method of cooking is covered in step by step instructions which are usually shown in photos. It has been calculated that Ree had 13 million visitors per month in 2009, more than 23 million in 2011. Having such a lot of followers, Drummond decided to launch a community website ('Tasty Kitchen') in which people would be able to share their experiences in the kitchen. As a result, it seems that the blog adds considerable revenue to Ree Drummond's net worth.
Another source of Ree Drummond's net worth is books. She has published not only cookbooks but also books for children. The cookery books were "The Pioneer Woman Cooks: Recipes from an Accidental Country Girl" (2009), "The Pioneer Woman Cooks: Food from My Frontier" (2012) and "The Pioneer Woman Cooks: A Year of Holidays: 140 Step-by-Step Recipes for Simple, Scrumptious Celebrations" (2013). The books loved by children include "Charlie the Ranch Dog" (2011), "Charlie and the Christmas Kitty" (2012) and "Charlie and the New Baby" (2014). A non-fiction book "Black Heels to Tractor Wheels" (2007) which covers the personal love story of Ree became the 2nd bestseller on both The Wall Street Journal's and The New York Times Best Seller lists. Columbia Pictures is going to present a film under the same title as long as the company acquires the rights to do that. The character of Ree Drummond is set to be recreated by Reese Witherspoon.
The last but not least source of Ree Drummond's net worth is television. She debuted on television appearing in an episode of the cooking series "Throwdown! With Bobby Flay"(2010), on the Food Network. In addition to this, the daytime series "The Pioneer Woman" (2011–present) also on the Food Network is hosted by Ree herself.
Ree Drummond married Ladd Drummond in 1996, and they have four children who are homeschooled at their ranch to the west of Pawhuska, Oklahoma.
Known for movies
Quick Facts
| | |
| --- | --- |
| Full Name | Ree Drummond |
| Net Worth | $8 Million |
| Date Of Birth | January 6, 1969 |
| Place Of Birth | Bartlesville, Oklahoma, United States |
| Height | 5' 9" (1.75 m) |
| Profession | Food writer, Photographer, Author, Food critic |
| Education | Bartlesville High School, University of Southern California |
| Nationality | American |
| Spouse | Ladd Drummond (m. 1996) |
| Children | Alex Drummond, Bryce Drummond, Todd Drummond, Paige Drummond |
| Parents | Gerre Schwert, William Douglas Smith |
| Siblings | Betsy Lee Smith, Doug Smith, Mike Smith |
| Facebook | http://www.facebook.com/thepioneerwoman |
| Twitter | http://www.twitter.com/thepioneerwoman |
| Instagram | https://www.instagram.com/thepioneerwoman/ |
| ImDB | http://www.imdb.com/name/nm3845270 |
| Awards | Annual Weblog Awards (2009, 2010), Goodreads Choice Awards Best Food & Cookbooks |
| Nominations | Goodreads Choice Awards Best Memoir & Autobiography, # 22 Top 25 Web Celebrities (2010, Forbes), Cookbook "The Pioneer Woman Cooks: Food from My Frontier" - #1 New York Times Bestseller |
| TV Shows | The Pioneer Woman (2011-2018), The Dr. Oz Show (2015-2017), Christmas Cookie Challenge (2017), Good Morning America, Today Show, The View, The Chew, The Bonnie Hunt Show, Chelsea Lately (2012, TV Series), Trisha's Southern Kitchen (2012), Good Morning America (2013), Paula's Best Dishes (2011) |

Interesting Facts
| # | Fact |
| --- | --- |
| 1 | Daughter-in-law of Chuck Drummond. |
| 2 | Refers to her husband, Ladd Drummond, as the "Marlboro Man" in her books and blog. |
| 3 | Graduated from Bartlesville High School in Bartlesville, Oklahoma in 1987. Graduated from the University of Southern California in 1991, having first studied journalism before switching to gerontology. Had planned to attend law school in Chicago, but her plans changed unexpectedly when she met and married her husband, Ladd Drummond. |
| 4 | Has two brothers, Doug Smith and Mike Smith, and a younger sister, Betsy Lee Smith. |
| 5 | Mother, with Ladd Drummond, of daughter Alex Drummond (born on June 25, 1997), daughter Paige Drummond (born on October 31, 1999), son Bryce Drummond (born in 2002) and son Todd Drummond (born in 2004). |
| 6 | Has a Basset Hound named Charlie. |
| 7 | Has a blog called "Confessions of a Pioneer Woman". |
| 8 | Lives on cattle ranch, The Drummond Ranch, in her home state of northeast Oklahoma. |
| 9 | Homeschools her four children. |

Pictures

Filmography
Self
| Title | Year | Status | Character |
| --- | --- | --- | --- |
| The Pioneer Woman | 2011-2017 | TV Series | Herself - Hostess / Herself / Herself - Host |
| The Kitchen | 2017 | TV Series | Herself - Guest / The Pioneer Woman |
| Fox and Friends | 2017 | TV Series | Herself - Author, Little Ree |
| The Dr. Oz Show | 2015 | TV Series | Herself |
| Home & Family | 2015 | TV Series | Herself |
| The View | 2015 | TV Series | Herself |
| Trisha's Southern Kitchen | 2014 | TV Series | Herself |
| Today | 2014 | TV Series | Herself |
| Steve Harvey | 2013 | TV Series | Herself |
| The Talk | 2013 | TV Series | Herself - Guest |
| The Chew | 2013 | TV Series | Herself |
| Good Morning America | 2013 | TV Series | Herself - Guest |
| Iron Chef America: The Series | 2013 | TV Series | Herself - Judge / Herself - ICA Judge |
| Thanksgiving Live! | 2012 | TV Special | Herself |
| Paula's Best Dishes | 2011 | TV Series | Herself |
| Throwdown with Bobby Flay | 2010 | TV Series | Herself |
Archive Footage
| Title | Year | Status | Character |
| --- | --- | --- | --- |
| Chelsea Lately | 2012 | TV Series | Herself - Chef |