Paul Anka Net Worth is

$60 Million
Paul Anka Biography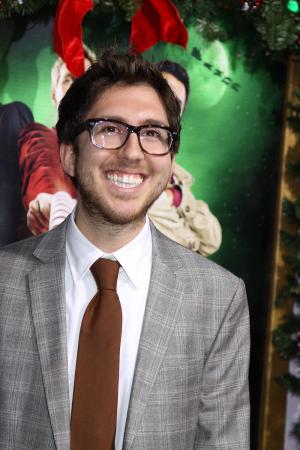 Paul Anka was born on July 20, 1941 in Ottawa, Ontario, Canada. The music genre he works on is pop music. He came into prominence with a few hits, and one of the most popular ones is called Diana, released in 1957, of which many millions of copies were sold, thus making Paul a very popular personality, especially among teenagers. Following this success, Paul Anka added great revenues to his net worth from writing hits for such celebrities as Frank Sinatra, and Tom Jones. In 1974 Paul's fame was renewed with You`re Having my Baby, a duet with Odia Coates that reached the top positions in several charts around the world.
So just how rich is Paul Anka? Sources estimate that Paul's net worth is $60 million, mostly earned from his music career including 120 albums released, but from songwriting and acting too.
Paul Anka Net Worth $60 Million
Paul Anka is of Lebanese and Canadian descent. His parents were Andy and Camelia Anka; his father had a restaurant and as a child Paul helped his father a lot in running this business. His father`s restaurant was a common meeting place for famous businessmen, politicians and journalists. However, Paul Anka always had the dream of becoming a singer one day, so at the age of 15 he moved to live in Los Angeles, where his uncle took care of him. Later on, Paul moved to New York City, where he succeeded soon after he arrived, when he met an executive from ABC/Paramount Records named Don Costa. Anka was offered a contract as the producer was delighted with Paul`s talent: Paul Anka's net worth started growing, as this was the time when Diana was released, written for a particular girl Paul knew. Anka was only 16 years old when this single was released, and it reached the top of many charts around the world. Other famous songs have included Put Your Head on my Shoulder, and Lonely Boy.
In the 1960s his music style was not so popular since everybody started listening to the Rolling Stones and the Beatles. Paul started writing songs of Rat Pack-style, and became well known in Florida and Las Vegas for his songwriting. Paul Anka is the writer of the theme song of Johnny Carson's "The Tonight Show": this song earned Anka from $800,000 to $900,000 pa in  royalties at the height of the show's popularity.
As for his acting career, Paul has appeared in such movies as "Let`s Rock, Verboten!", "Girls Town", "The Private Lives of Adam and Eve", "Look in Any Window", and "The Seasons of Youth". His TV credits include "The Red Skelton Hour", "Kojak", "Elvis in Concert", "The Paul Anka Show", "The Fall Guy", "Crime Story", "Perry Mason: The Case of the Maligned Mobster", "Shake, Rattle and Rock!", and "Las Vegas". There is no doubt that Paul Anka's net worth has been boosted considerably from his career in films, and from many TV shows including those which he has hosted.
As for his personal life, Paul Anka has been married twice, firstly to Anne de Zogheb, a model of Parisian and Egyptian descent, from 1963-2001, and with whom Paul has five daughters. From 2008-2010 Paul was married to Swedish model and actress Anna Aberg, 30 years his junior, with whom he has a daughter.
Known for movies
Quick Facts
| | |
| --- | --- |
| Full Name | Paul Anka |
| Net Worth | $60 Million |
| Date Of Birth | July 30, 1941 |
| Place Of Birth | Ottawa, Canada |
| Height | 5 ft 5 in (1.67 m) |
| Profession | Songwriter, Singer, Actor |
| Education | Fisher Park High School, studied piano with Winnifred Rees |
| Nationality | Canadian-American |
| Spouse | Anna Anka (m. 2008–2010), Anne De Zogheb (m. 1963–2000), Lisa Pemberton (m. 2016) |
| Children | Amanda Anka, Anthea Anka, Alexandra Anka, Ethan Anka, Amelia Anka, Alicia Anka |
| Parents | Andy Ankain, Camelia Ankain, Put Your Head on My Shoulder, Diana, You Are My Destiny |
| Nicknames | Paul Albert Anka , Paul Albert Anka, OC |
| Facebook | http://www.facebook.com/paulankaofficial |
| Twitter | http://www.twitter.com/officialanka |
| Instagram | https://www.instagram.com/paulankaofficial/?hl=en |
| MySpace | http://www.myspace.com/paulanka |
| Wikipedia | https://en.wikipedia.org/wiki/Paul_Anka |
| Allmusic | www.allmusic.com/artist/paul-anka-mn0000745915 |
| Awards | Juno Award for Songwriter of the Year (1975) |
| Nominations | Canada's Walk of Fame (2005), Canadian Music Hall of Fame (1980) |
| Movies | "Let`s Rock, Verboten!", "Girls Town", "The Private Lives of Adam and Eve", "Look in Any Window", "The Seasons of Youth" |
| TV Shows | "The Tonight Show Starring Johnny Carson", "The Red Skelton Hour", "Kojak", "Elvis in Concert", "The Paul Anka Show", "The Fall Guy", "Crime Story", "Perry Mason: The Case of the Maligned Mobster", "Shake, Rattle and Rock!", and "Las Vegas" |

Interesting Facts
| # | Fact |
| --- | --- |
| 1 | Co-wrote Michael Jackson's posthumous hit "Love Never Felt So Good" (2014). |
| 2 | Composed theme song for Johnny Carson's Tonight Show. |
| 3 | Daughter Anthea Anka duetted with him on the track "Do I Love You" from his album "A Body of Work" (1998) (on which Bee Gee Barry Gibb sang backing vocals). |
| 4 | Coincidentally, the first and second names of his five daughters and second wife both begin and end with the letter "A". |
| 5 | Has 5 daughters, 1 son and 8 grandchildren. |
| 6 | He was awarded a Star on the Hollywood Walk of Fame for Recording at 6840 Hollywood Boulevard in Hollywood, California. |
| 7 | Married his second ex-wife, Anna Anka, in Porto Cervo, Sardinia, Italy. They have one son, Ethan (b. 2004). |
| 8 | Pictured on one of four 52¢ Canadian commemorative postage stamps honoring Canadian Recording Artists, issued 29 June 2007. The other stamps pictured Gordon Lightfoot, Joni Mitchell, and Anne Murray. |
| 9 | Was Mel Brooks first choice for the role of Leo Bloom in "The Producers." Brooks started writing it as a Broadway play called "Springtime for Hitler," and envisioned Anka as the lead character. |
| 10 | Inducted into the Songwriters Hall of Fame in 1993. |
| 11 | He is friends with Ryan Reynolds and meets him once in a while (according to Ryan). |
| 12 | He discovered Michael Bublé, Corey Hart and David Clayton-Thomas. |
| 13 | Had a song duet with Regine Velasquez titled "It's Hard To Say Goodbye". |
| 14 | "My Way", the song he wrote for Frank Sinatra, is tagged as the "Killer Song" in the Philippines. It's the top pick of drinking buddies in karaoke/videoke bars and when sung off-key, the singer is usually roughed up (or oftentimes shot or stabbed to death) by other drunks in the bar. |
| 15 | To date, Paul has recorded 125 albums--including songs in Japanese, German, Spanish, French, and Italian--and sold more than 15 million worldwide. |
| 16 | He wrote "Lonely Boy" for his mother, who died of diabetes. |
| 17 | Wrote "Diana", a love song, for the 18-year-old babysitter of his younger brother and sister. The song became America's top song in September of 1957. |
| 18 | At 15, he won a supermarket contest to collect the most number of Campbell's Soup wrappers. The prize was a train trip to Manhattan. |
| 19 | He started singing at age 12. |
| 20 | His childhood ambition was to be a lawyer or a journalist. |
| 21 | Has street named after him in Ottawa, Paul Anka Dr. |
| 22 | Lorelai Gilmore's dog on Gilmore Girls (2000) is named after him. |
| 23 | He released a version of the song "Kabhi Kabhie" from the film Kabhie Kabhie (1976) starring Indian actor Amitabh Bachchan. |
| 24 | Father of Amanda Anka and Alexandra Anka. |
| 25 | Has dual Canadian/American citizenship. Became a U.S. citizen on September 6, 1990. |
| 26 | Not only did he appear in The Longest Day (1962), he also composed the main theme for the film. |
| 27 | Wrote the song "Puppy Love" about his romance with Annette Funicello. |
| 28 | Father-in-law of actor/director Jason Bateman. |
| 29 | His song "Times of Your Life", originally a commercial jingle for Kodak cameras, was a Billboard #1 pop hit in 1973. |
| 30 | Formerly co-owner of the NHL's Ottawa Senators. |
| 31 | makes his first network TV appearance (in the U.S.), as he features his soon-to-be #1 hit "Diana". [August 1957] |
| 32 | During a live show Paul Anka on camera identified himself as a Catholic born in Canada to Lebanese immigrants. |
| 33 | Played himself on an episode of The Simpsons (1989). |
| 34 | Anka played Sammy Glick for one week in the Broadway musical, "What Makes Sammy Run?" beginning on July 13, 1964. |
| 35 | Father of five daughters: Alexandra Anka, Amanda Anka, Alicia Anka, Anthea Anka and Amelia Anka. |
| 36 | Singer/songwriter |

Quotes
| # | Quote |
| --- | --- |
| 1 | [on the effect of exploring rhythm and rhyme in the classics] People always respect Shakespeare, and the play's the thing. I stayed very viable as a writer, and my cred stayed very real. It separated me from all those other kids I grew up with. |
| 2 | There's been a lot of songs, a lot of notes, but there was nothing like writing for Ol' Blue Eyes. |
| 3 | [in his seventies, post-'Rat Pack'] I subscribed to the fact that what I did back then could come back and haunt me. So I eat a certain way, I exercise, I don't drink heavy liquor, I don't smoke, I rest my voice. Little things that help me overpunch my weight. |
| 4 | The worst thing you can do is predicate your life on making money and then saying 'I'm quitting', because then you die. You stand still. They throw dirt on you. |
| 5 | I harken back to Sinatra. He said, 'Kid, I always get excited about putting a record out and having a hit'. And I absolutely subscribe to that. In my mind, I haven't put my flag in the mountain. I do it to stay healthy and to stay aware and I don't want to ever just sit back. It's a great life. It's a great occupation. I just want to stay on this journey. |
| 6 | [on Justin Bieber's dealing with early celebrity] You've gotta realize, none of us were born sophisticated. You get lucky at a young age, you have a God-given talent, and you're crawling and absolutely moaning and learning as you take that voyage in life. C'mon. You can't tell a kid who just got a cheque for $150 million. I don't care how smart he is. |
| 7 | [as a youngster, performing between exotic dance numbers] I used to hang out in the dressing room and dig holes in the walls with the pocket knife I carried around with me so I could ogle the girls. |
| 8 | [on Frank Sinatra's unpredictable personality] If you went to dinner with Frank, you took your passport. |
| 9 | I had this talent for these stupid little teenage songs. |

Pictures
Won Awards
Won awards
Year
Award
Ceremony
Nomination
Movie
Award shared with
2005
Classic Contribution Award
BMI Film & TV Awards
The Tonight Show (1962)
Johnny Carson

Kevin Eubanks
1984
Star on the Walk of Fame
Walk of Fame
Recording
Awarded on September 26, 1984 at 6840 Hollywood Blvd.
Nominated Awards
Nominated awards
| Year | Award | Ceremony | Nomination | Movie | Award shared with |
| --- | --- | --- | --- | --- | --- |
| 2004 | Gemini | Gemini Awards | Best Performance or Host in a Variety Program or Series | | |

Filmography
Soundtrack
| Title | Year | Status | Character |
| --- | --- | --- | --- |
| The R.M. | 2003 | writer: "Puppy Love" | |
| Catch Me If You Can | 2002 | writer: "Put Your Head on My Shoulder" | |
| O Beijo do Vampiro | 2002 | TV Series writer - 1 episode | |
| The Wild Thornberrys Movie | 2002 | "She's a Lady" | |
| The Wire | 2002 | TV Series performer - 1 episode | |
| Bend It Like Beckham | 2002 | writer: "She's a Lady" 1975 | |
| Dummy | 2002 | performer: "Lonely Boy" 1959, "Put Your Head On My Shoulder" 1958 - uncredited / writer: "Lonely Boy" 1959, "Put Your Head On My Shoulder" 1958 - uncredited | |
| Manito | 2002 | writer: "Quien Es Fulanito" | |
| Sister Helen | 2002 | Documentary writer: "My Way" | |
| Not Another Teen Movie | 2001 | writer: "Put Your Head on My Shoulder" | |
| One Night with Robbie Williams | 2001 | TV Special documentary lyrics: "My Way" | |
| Anden live i Cirkusbygningen - Hva' snakker du om? | 2001 | Video writer: "Min vej" | |
| Who Is Bernard Tapie? | 2001 | Documentary writer: "My Way" | |
| The Whole Shebang | 2001 | performer: "Eso Beso" | |
| Stars in Their Eyes Kids | 2001 | TV Series writer - 1 episode | |
| Blow | 2001 | writer: "Tu Cabeza En Mi Hombro" | |
| Girls on Top | 2001 | performer: "Crazy Love" / writer: "Crazy Love" | |
| 3000 Miles to Graceland | 2001 | "You Are My Destiny", "My Way" / performer: "You Are My Destiny" | |
| Inside the Osmonds | 2001 | TV Movie writer: "Puppy Love" | |
| The Mole | 2001 | TV Series writer - 1 episode | |
| Uncle Saddam | 2000 | Documentary performer: "For Your Children" | |
| Miss Congeniality | 2000 | writer: "She's A Lady" | |
| Freddie Mercury, the Untold Story | 2000 | TV Special documentary writer: "Diana" | |
| Barend en Van Dorp | 2000 | TV Series lyrics - 1 episode | |
| Lucky Numbers | 2000 | writer: "My Way" | |
| Shaft | 2000 | "Quien es Fulanito" | |
| Laços de Família | | TV Series lyrics - 1 episode, 2000 performer - 1 episode, 2000 | |
| Hinter Gittern - Der Frauenknast | 2000 | TV Series lyrics - 1 episode | |
| Philosophy: A Guide to Happiness | 2000 | TV Mini-Series documentary writer - 1 episode | |
| Isn't She Great | 2000 | writer: "Johnny's Theme" | |
| The Filth and the Fury | 2000 | Documentary writer: "My Way" | |
| Committed | 2000/I | performer: "Diana" / writer: "Diana" | |
| Mad Cows | 1999 | writer: "She's a Lady" | |
| The Astronaut's Wife | 1999 | writer: "My Way" | |
| Agnes Browne | 1999 | writer: "She's a Lady" | |
| Pushing Tin | 1999 | writer: "She's a Lady" | |
| Così ridevano | 1998 | performer: "She Is a Lady" / writer: "She Is a Lady" | |
| Fear and Loathing in Las Vegas | 1998 | writer: "She's a Lady" | |
| My Giant | 1998 | writer: "My Way" | |
| Tohuwabohu | 1998 | TV Series writer - 1 episode | |
| Liebes'gschichten und Heiratssachen | 1997 | TV Series documentary writer: "Ich bin ja so allein" - uncredited | |
| True Love and Chaos | 1997 | writer: "She's A Lady", "Puppy Love" | |
| House of America | 1997 | writer: "She's A Lady" | |
| Married with Children | | TV Series writer - 2 episodes, 1993 - 1997 performer - 1 episode, 1997 | |
| Jungle 2 Jungle | 1997 | lyrics: "My Way" | |
| Mystery Science Theater 3000 | 1992-1997 | TV Series writer - 3 episodes | |
| Alles nur Tarnung | 1996 | writer: "She's A Lady" | |
| Mad Dog Time | 1996 | performer: "My Way" / writer: "My Way" | |
| Bound | 1996 | writer: "She's A Lady" | |
| Cybill | 1996 | TV Series writer - 1 episode | |
| Fargo | 1996 | writer: "Johnny's Theme" | |
| The Late Shift | 1996 | TV Movie writer: "Johnny's Theme" | |
| Bat Yam - New York | 1996 | TV Series lyrics - 1 episode | |
| Confidente de secundaria | 1996 | TV Series writer - 1 episode | |
| Home for the Holidays | 1995 | writer: "Puppy Love" | |
| To Wong Foo Thanks for Everything, Julie Newmar | 1995 | writer: "She's A Lady" | |
| Stars in Their Eyes | 1994-1995 | TV Series writer - 2 episodes | |
| Mr. Payback: An Interactive Movie | 1995 | Video Game lyrics: "Diana" / performer: "Diana" / writer: "Diana" | |
| The Vicar of Dibley | 1994 | TV Series writer - 1 episode | |
| Another Midnight Run | 1994 | TV Movie writer: "MY WAY" | |
| Man's Best Friend | 1993 | writer: "Puppy Love" | |
| Un día volveré | 1993 | TV Series writer: "Diana" | |
| Ordinary Magic | 1993 | lyrics: "You Bring Out The Best In Me" / music: "You Bring Out The Best In Me" | |
| Wilder Napalm | 1993 | writer: "She's a Lady" | |
| Sinatra | 1992 | TV Mini-Series lyrics: "My Way" | |
| The Tonight Show Starring Johnny Carson | 1962-1992 | TV Series writer - 2,844 episodes | |
| Makinavaja, el último choriso | 1992 | writer: "Diana" | |
| This Is My Life | 1992 | writer: "Johnny's Theme" | |
| Growing Pains | 1991 | TV Series lyrics - 1 episode | |
| Vreemde praktijken | 1991 | TV Series lyrics - 1 episode | |
| The Fisher King | 1991 | writer: "You're Having My Baby" | |
| Parker Lewis Can't Lose | 1991 | TV Series writer - 2 episodes | |
| Lo Kolel Sherut | 1991 | TV Series writer - 1 episode | |
| Designing Women | 1990 | TV Series 1 episode | |
| Sinatra 75: The Best Is Yet to Come | 1990 | TV Special documentary lyrics: "My Way" - uncredited | |
| Welcome Home, Roxy Carmichael | 1990 | lyrics: "My Way" | |
| The Boyfriend School | 1990 | writer: "My Way" | |
| Goodfellas | 1990 | writer: "My Way" | |
| The Wizard | 1989 | lyrics: "My Way" / performer: "My Way" | |
| The Fabulous Baker Boys | 1989 | writer: "My Way" | |
| Look Who's Talking | 1989 | writer: "You're Having My Baby" | |
| My Boyfriend's Back | 1989 | TV Movie writer: "My Way" | |
| Cheers | | TV Series performer - 1 episode, 1989 writer - 1 episode, 1989 | |
| Frank, Liza & Sammy: The Ultimate Event | 1989 | TV Special documentary lyrics: "My Way" - uncredited | |
| Summertime Blues: Lemon Popsicle VIII | 1988 | performer: "Lonely Boy", "Diana", "You Are My Destiny" / writer: "Lonely Boy", "Diana", "You Are My Destiny" | |
| Jack's Back | 1988 | lyrics: "My Way" / music: "My Way" | |
| Die Hausmeisterin | 1987 | TV Series writer - 1 episode | |
| The Year My Voice Broke | 1987 | performer: "Diana" / writer: "Diana" | |
| The Pick-up Artist | 1987 | writer: "Lonely Boy" | |
| No Way Out | 1987 | lyrics: "NO WAY OUT", "SAY IT" / music: "NO WAY OUT", "SAY IT" / performer: "NO WAY OUT", "SAY IT" | |
| Young Love: Lemon Popsicle 7 | 1987 | performer: "Lonely Boy", "Put Your Head On My Shoulders" / writer: "Lonely Boy", "Put Your Head On My Shoulders" | |
| Roomies | 1987 | TV Series writer - 1 episode | |
| Burglar | 1987 | writer: "Johnny's Theme" | |
| Zeg 'ns Aaa | 1987 | TV Series 1 episode | |
| DTV 'Doggone' Valentine | 1987 | TV Movie performer: "Puppy Love" / writer: "Puppy Love" | |
| Elvis '56 | 1987 | TV Movie documentary lyrics: "My Way" | |
| Only Fools and Horses.... | 1986 | TV Series lyrics - 1 episode | |
| Night of the Creeps | 1986 | courtesy: "Put Your Head on My Shoulder" / performer: "Put Your Head on My Shoulder" | |
| Sid and Nancy | 1986 | lyrics: "My Way" | |
| The Facts of Life | 1986 | TV Series 1 episode | |
| Best of Bandstand | 1986 | Video documentary performer: "Lonely Boy" / writer: "Lonely Boy" | |
| Arena | 1985 | TV Series documentary writer - 1 episode | |
| My American Cousin | 1985 | writer: "I Guess It Doesn't Matter Anymore" | |
| Webster | 1983 | TV Series lyrics - 1 episode | |
| O Tal Canal | 1983 | TV Series lyrics - 1 episode | |
| Roman Za'ir | 1983 | performer: "Crazy Love" / writer: "Crazy Love" | |
| De Mike Burstyn show | 1978-1981 | TV Series lyrics - 2 episodes | |
| This Is Elvis | 1981 | lyrics: "My Way" | |
| Divine Madness | 1980 | Documentary lyrics: "My Way" | |
| Atlantic City | 1980 | lyrics: "Atlantic City, My Old Friend" / music: "Atlantic City, My Old Friend" | |
| The First 40 Years | 1980 | TV Special lyrics: "My Way" - uncredited / performer: "My Way" - uncredited | |
| Amo non amo | 1979 | writer: "I Don't Need You Anymore" US version, "Find Love" US version, "I've Got My Mind Made Up" US version | |
| Mr. Mike's Mondo Video | 1979 | writer: "My Way" | |
| Kottan ermittelt | | TV Series performer - 2 episodes, 1978 writer - 1 episode, 1978 | |
| Lemon Popsicle | 1978 | performer: "Diana", "Put Your Head On My Shoulder", "Puppy Love", "You Are My Destiny" / writer: "Diana", "Put Your Head On My Shoulder", "Puppy Love", "You Are My Destiny" | |
| Top of the Pops | 1977 | TV Series lyrics - 1 episode | |
| Elvis in Concert | 1977 | TV Special documentary writer: "My Way" | |
| Sinatra and Friends | 1977 | TV Special writer: "Everybody Ought to Be in Love" - uncredited | |
| Happy Days | 1975 | TV Series writer - 1 episode | |
| Saturday Night Live with Howard Cosell | | TV Series performer - 1 episode, 1975 writer - 1 episode, 1975 | |
| Jaws | 1975 | performer: "You're Having My Baby" / writer: "You're Having My Baby" | |
| The Graham Kennedy Show | 1975 | TV Series writer - 1 episode | |
| Countdown | | TV Series performer - 1 episode, 1974 writer - 1 episode, 1974 | |
| Frank Sinatra: The Main Event | 1974 | TV Movie documentary lyrics: "Let Me Try Again Laisse Moi le Temps", "My Way" - uncredited | |
| The Ernie Sigley Show | 1974 | TV Series writer - 2 episodes | |
| AFI Life Achievement Award: A Tribute to James Cagney | 1974 | TV Special documentary lyrics: "My Way" - uncredited | |
| The Streets of San Francisco | 1974 | TV Series writer - 1 episode | |
| That Man Bolt | 1973 | lyrics: "She's a Lady" / music: "She's a Lady" | |
| The Partridge Family | | TV Series lyrics - 1 episode, 1973 music - 1 episode, 1973 | |
| Elvis: Aloha from Hawaii | 1973 | TV Special documentary writer: "My Way" | |
| Who's Doing the Dishes? | 2016 | TV Series writer - 2 episodes | |
| Elvis: Aloha from Hawaii - Rehearsal Concert | 1973 | TV Movie writer: "My Way" | |
| Sing | 2016 | writer: "My Way" | |
| Jail Bait | 1973 | TV Movie performer: "You Are My Destiny" / writer: "You Are My Destiny" | |
| Mike & Mike | | TV Series performer - 1 episode, 2016 writer - 1 episode, 2016 | |
| The Special London Bridge Special | 1972 | TV Movie writer: "She's a lady" | |
| Britain's Got More Talent | 2016 | TV Series writer - 1 episode | |
| Frank Sinatra: In Concert at the Royal Festival Hall | 1971 | TV Special lyrics: "My Way" - uncredited | |
| Gotham | 2016 | TV Series writer - 1 episode | |
| Sinatra | 1969 | TV Special lyrics: "My Way" - uncredited | |
| Shadow World | 2016 | Documentary writer: "My Way" | |
| Shindig! | 1965 | TV Series writer - 1 episode | |
| The Blacklist | | TV Series performer - 1 episode, 2016 writer - 1 episode, 2016 | |
| I complessi | 1965 | performer: "La verit | |
| The Big Bang Theory | 2016 | TV Series writer - 1 episode | |
| Sylvia | 1965 | performer: "Love and Learn" | |
| Atop the Fourth Wall | | TV Series music - 1 episode, 2015 lyrics - 1 episode, 2013 | |
| I maniaci | 1964 | performer: "Ogni volta" | |
| TFI Friday | 2015 | TV Series writer - 1 episode | |
| Juke Box Jury | 1963 | TV Series performer - 1 episode | |
| Saturday Night Live | 1986-2015 | TV Series writer - 2 episodes | |
| The Longest Day | 1962 | writer: "The Longest Day" | |
| StalkHer | 2015 | writer: "She's a Lady" | |
| Make Room for Daddy | | TV Series performer - 1 episode, 1961 writer - 1 episode, 1961 | |
| Tu cara me suena - Argentina | 2014-2015 | TV Series writer - 2 episodes | |
| Look in Any Window | 1961 | performer: "Look in Any Window" / writer: "Look in Any Window" | |
| Family Guy | | TV Series performer - 1 episode, 2015 writer - 1 episode, 2015 | |
| The Private Lives of Adam and Eve | 1960 | performer: "The Private Lives of Adam and Eve" / writer: "The Private Lives of Adam and Eve" | |
| The Tonight Show Starring Jimmy Fallon | 2015 | TV Series writer - 1 episode | |
| Girls Town | 1959 | lyrics: "Girls Town", "I Love You", "Lonely Boy", "It's Time To Cry", "Hey, Mama" / music: "Girls Town", "I Love You", "Lonely Boy", "It's Time To Cry", "Hey, Mama" / performer: "Girls Town", "Lonely Boy", "It's Time To Cry", "Ave Maria" | |
| Mo'adon Layla | 2014 | TV Series lyrics - 1 episode | |
| I magliari | 1959 | "You Are My Destiny" | |
| UK Championship Snooker | 2014 | TV Series performer - 1 episode | |
| The Dick Clark Show | | TV Series performer - 2 episodes, 1959 writer - 1 episode, 1959 | |
| Love Film Festival | 2014 | performer: "Jump" | |
| Verboten! | 1959 | performer: "Verboten!" | |
| Strictly Come Dancing | 2014 | TV Series writer - 1 episode | |
| Let's Rock | 1958 | performer: "I've Been Waiting For You All Of My Life" as "I'll Be Waiting For You" | |
| Today at Wimbledon | 2014 | TV Series performer - 1 episode | |
| Wimbledon | 2014 | TV Series performer - 2 episodes | |
| Mrs. Brown's Boys D'Movie | 2014 | lyrics: "She's A Lady" / music: "She's A Lady" | |
| Californication | 2014 | TV Series writer - 1 episode | |
| Mad Men | 2014 | TV Series lyrics - 1 episode | |
| Michael Jackson: Love Never Felt So Good | 2014 | Video short writer: "Love Never Felt So Good" | |
| Dancing with the Stars | 2009-2014 | TV Series writer - 4 episodes | |
| The Little Rascals Save the Day | 2014 | Video writer: "She's A Lady" | |
| Carmina y amén. | 2014 | "My Way" | |
| Gent de paraula | 2011-2013 | TV Series 5 episodes | |
| Rude Tube | 2009-2013 | TV Series writer - 4 episodes | |
| So You Think You Can Dance | 2008-2013 | TV Series performer - 2 episodes | |
| Des gens qui s'embrassent | 2013 | "My Way" | |
| De Pernas pro Ar 2 | 2012 | performer: "She's a Lady" / writer: "She's a Lady" | |
| The Guilt Trip | 2012 | performer: "Wonderwall" | |
| Holy Motors | 2012 | writer: "My Way" | |
| Magic City | 2012 | TV Series writer - 1 episode | |
| The Syndicate | 2012 | TV Series writer - 1 episode | |
| The Voice UK | 2012 | TV Series writer - 1 episode | |
| Pasila | 2012 | TV Series lyrics - 1 episode | |
| Cloclo | 2012 | lyrics: "My Way" | |
| Being Human | 2012 | TV Series writer - 1 episode | |
| American Idol | | TV Series writer - 3 episodes, 2003 - 2012 performer - 2 episodes, 2003 - 2004 | |
| No me la puc treure del cap | 2012 | TV Series 1 episode | |
| Lay the Favorite | 2012 | writer: "It Doesn't Matter Anymore" | |
| Michael Jackson: The Life of an Icon | 2011 | Documentary performer: "There's Nothing Stronger Than Our Love" / writer: "There's Nothing Stronger Than Our Love" | |
| Juan of the Dead | 2011 | writer: "My Way" | |
| Rock & Chips | | TV Series performer - 2 episodes, 2010 - 2011 writer - 1 episode, 2011 | |
| Late Show with David Letterman | 2011 | TV Series writer - 1 episode | |
| Punisher '79-82 | 2010 | Short writer: "My Way" | |
| What About Boys? | 2010 | Short writer: "She's A Lady" | |
| Vater Morgana | 2010 | lyrics: "My Way" | |
| The Simpsons | | TV Series 1 episode, 1993 performer - 2 episodes, 1995 - 2001 writer - 2 episodes, 1990 - 2001 lyrics - 1 episode, 2010 | |
| Tung metal | 2010 | TV Series 1 episode | |
| Les émotifs anonymes | 2010 | performer: "You Are My Destiny" / writer: "You Are My Destiny" | |
| Les petits mouchoirs | 2010 | lyrics: "My Way" | |
| Dokonalý svet | 2010 | TV Series performer - 1 episode | |
| 20 to 1 | 2010 | TV Series documentary writer - 1 episode | |
| Quartier lointain | 2010 | performer: "Diana" / writer: "Diana" | |
| Live from Studio Five | 2009 | TV Series writer - 1 episode | |
| Glee | 2009 | TV Series writer - 1 episode | |
| This Is It | 2009 | Documentary writer: "This Is It" | |
| BBC Electric Proms | 2009 | TV Series writer - 1 episode | |
| Zombieland | 2009 | performer: "Puppy Love" / writer: "Puppy Love" | |
| Banda sonora | | TV Series 2 episodes, 2008 - 2009 lyrics - 1 episode, 2008 | |
| Madea Goes to Jail | 2009 | writer: "She's a Lady" | |
| A Matter of Loaf and Death | 2008 | Short performer: "Puppy Love" - uncredited | |
| Diary of a Nymphomaniac | 2008 | performer: "Put Your Head On My Shoulder" / writer: "Put Your Head On My Shoulder" | |
| Por Toda Minha Vida | 2008 | TV Series writer - 1 episode | |
| Aufgspuit! | 2008 | TV Series lyrics - 1 episode | |
| Parashat Ha-Shavua | 2008 | TV Series performer - 1 episode | |
| Happy-Go-Lucky | 2008 | writer: "Let Me Try Again" | |
| Atrapats pel cap d'any | 2007 | TV Movie "My Way" | |
| Dorfers Donnerstalk | 2007 | TV Series music - 1 episode | |
| My Way | 2007 | writer: "My Way" | |
| Danny - Tähti ja tähtien tekijä | 2007 | Video documentary writer: "Hän on lady She's A Lady" | |
| Suspectes | 2007 | TV Mini-Series performer: "It's a Sin" | |
| La tele de tu vida | 2007 | TV Series writer - 1 episode | |
| Gracie | 2007 | writer: "The Tonight Show" | |
| Talk to Me | 2007 | writer: "Johnny's Theme" | |
| Outlaw | 2007 | performer: "Puppy Love" / writer: "Puppy Love" | |
| Elvis Lives: The 25th Anniversary Concert, 'Live' from Memphis | 2007 | Video writer: "My Way" | |
| Festival Internacional de la Canción de Viña del Mar | 2007 | TV Series writer - 1 episode | |
| The Last 48 Hours of Kurt Cobain | 2007 | TV Movie documentary performer: "Smells Like Teen Spirit" - uncredited | |
| A Very British Gangster | 2007 | Documentary writer: "My Way" | |
| Weltberühmt in Österreich - 50 Jahre Austropop | 2006 | TV Series documentary music - 6 episodes | |
| Bodomin legenda | 2006 | TV Movie performer: "You Are My Destiny" | |
| Happy Feet | 2006 | lyrics: "My Way" | |
| Elvis Presley: Love Me Tender | 2006 | Video writer: "My Way" | |
| House M.D. | 2006 | TV Series writer - 1 episode | |
| Flushed Away | 2006 | writer: "She's a Lady" | |
| Cesko hledá SuperStar | 2004-2006 | TV Series writer - 2 episodes | |
| Sugar & spice: Fûmi zekka | 2006 | performer: "I Love You, Baby" / writer: "I Love You, Baby" | |
| Hollywoodland | 2006 | performer: "Lonely Boy" / writer: "Lonely Boy" | |
| Aloha from Sweden | 2006 | Video writer: "My Way" | |
| The Sopranos | 2006 | TV Series lyrics - 1 episode | |
| New Tricks | 2006 | TV Series writer - 1 episode | |
| Confetti | 2006 | performer: "L-O-V-E", "Orange Colored Sky", "Almost Like Being in Love" | |
| Wellkåmm to Verona | 2006 | writer: "Diana" | |
| Kupetzky | 2006 | TV Series lyrics - 1 episode | |
| American Dreamz | 2006 | writer: "My Way" | |
| The X Factor | 2005 | TV Series lyrics - 1 episode | |
| Gilmore Girls | 2005 | TV Series performer - 1 episode | |
| Om Sara | 2005 | writer: "She's a lady" | |
| Las Vegas | | TV Series performer - 3 episodes, 2004 - 2005 writer - 2 episodes, 2004 - 2005 | |
| Daltry Calhoun | 2005 | writer: "Put Your Head on My Shoulder" | |
| Rebound | 2005 | performer: "Puppy Love" / writer: "Puppy Love" | |
| Popaganda: The Art and Crimes of Ron English | 2005 | Documentary lyrics: "Cartoon Bikini" / music: "Cartoon Bikini" | |
| Slovensko hladá SuperStar | 2005 | TV Series writer - 1 episode | |
| Miss Congeniality 2: Armed and Fabulous | 2005 | performer: "You're Having My Baby" / writer: "You're Having My Baby" | |
| La madrastra | 2005 | TV Series lyrics - 1 episode | |
| Son of the Mask | 2005 | performer: "Puppy Love" / writer: "Puppy Love" | |
| Far Far Away Idol | 2004 | Video short writer: "My Way" | |
| Malaysian Idol | 2004 | TV Series writer - 2 episodes | |
| Canadian Idol | 2004 | TV Series writer - 1 episode | |
| La columna | 2004 | TV Series writer - 1 episode | |
| High Chaparall | 2004 | TV Series documentary writer - 1 episode | |
| Hitman: Contracts | 2004 | Video Game performer: "Put Your Head on My Shoulder" / writer: "Put Your Head on My Shoulder" | |
| Idol | 2004 | TV Series writer - 1 episode | |
| Ídolos | 2004 | TV Series writer - 1 episode | |
| Idols | 2003 | TV Series writer - 1 episode | |
| Love Actually | 2003 | "Puppy Love" 1960 | |
| Futurama | 2003 | TV Series writer - 1 episode | |
| Early Doors | 2003 | TV Series writer - 1 episode | |
| Idol - Jakten på en superstjerne | 2003 | TV Series writer - 1 episode | |
| Deutschland sucht den Superstar | 2003 | TV Series writer - 1 episode | |
| Milwaukee, Minnesota | 2003 | performer: "You Are My Destiny" / writer: "You Are My Destiny" | |
Actor
| Title | Year | Status | Character |
| --- | --- | --- | --- |
| Gilmore Girls | 2006 | TV Series | Paul Anka |
| Las Vegas | 2005 | TV Series | Paul Anka |
| 3000 Miles to Graceland | 2001 | | Pit Boss #1 |
| Mad Dog Time | 1996 | | Danny Marks |
| Rebel Highway | 1994 | TV Series | Mr. Lagrange |
| Shake, Rattle and Rock! | 1994 | TV Movie | Special Appearance |
| Ordinary Magic | 1993 | | Joey Dean |
| Captain Ron | 1992 | | Donaldson |
| Perry Mason: The Case of the Maligned Mobster | 1991 | TV Movie | Nick Angel |
| Crime Story | 1987 | TV Series | Anthony 'Tony' Dio |
| The Fall Guy | 1983 | TV Series | Vic Madison |
| The Paul Anka Show | 1982 | TV Series | Host |
| Kojak | 1974 | TV Series | Buddy Maus |
| The Red Skelton Hour | 1965 | TV Series | Bonnie Prince Gorgeous |
| The Longest Day | 1962 | | U.S. Army Ranger |
| Make Room for Daddy | 1961 | TV Series | Paul Pryor |
| Look in Any Window | 1961 | | Craig Fowler |
| The Private Lives of Adam and Eve | 1960 | | Pinkie Parker |
| Girls Town | 1959 | | Jimmy Parlow |
Music Department
| Title | Year | Status | Character |
| --- | --- | --- | --- |
| George and the Christmas Star | 1985 | TV Movie executive music consultant | |
| Jail Bait | 1973 | TV Movie composer: song "You Are My Destiny" | |
| Fireball Forward | 1972 | TV Movie composer: song "The Longest Day" | |
| The Longest Day | 1962 | composer: thematic music | |
Composer
| Title | Year | Status | Character |
| --- | --- | --- | --- |
| Michael Jackson: Love Never Felt So Good | 2014 | Video short | |
| Je suis Fan | 2012 | Documentary | |
Thanks
| Title | Year | Status | Character |
| --- | --- | --- | --- |
| Michael Jackson: The Life of an Icon | 2011 | Documentary with thanks to | |
| Dummy | 2002 | special thanks | |
| A Spinal Tap Reunion: The 25th Anniversary London Sell-Out | 1992 | TV Movie special thanks | |
Self
| Title | Year | Status | Character |
| --- | --- | --- | --- |
| The John Davidson Show | 1981 | TV Series | Himself - Guest |
| Barbara Mandrell and the Mandrell Sisters | 1981 | TV Series | Himself |
| Lily: Sold Out | 1981 | TV Movie | Himself |
| Hee Haw | 1981 | TV Series | Himself |
| The Roots of Rock 'n' Roll | 1981 | TV Series documentary | Himself - Host |
| A Tribute to the Jukebox Award Winners | 1980 | TV Movie | Himself - Host |
| Solid Gold | 1980 | TV Series | Himself - Guest Host |
| The Mike Douglas Show | 1967-1980 | TV Series | Himself - Co-Host / Songwriter / Himself - Singer / ... |
| The First 40 Years | 1980 | TV Special | Himself |
| Numéro 1 | 1977-1979 | TV Series | Himself |
| Good Morning America | 1977-1979 | TV Series | Himself |
| Live Wednesday | 1978 | TV Series | Himself |
| Dean Martin Celebrity Roast: Suzanne Somers | 1978 | TV Special | Himself |
| Cinderella at the Palace | 1978 | TV Special | Himself |
| Sha Na Na | 1978 | TV Series | Himself |
| America Salutes the Queen | 1977 | TV Movie | Himself |
| Lindsay Wagner: Another Side of Me | 1977 | TV Special | |
| Paul Anka ... Music My Way | 1977 | TV Special | Himself |
| Donny and Marie | 1977 | TV Series | Himself |
| Dinah! | 1974-1976 | TV Series | Himself |
| Paul Anka für UNICEF in München (Die Zugaben) | 1976 | TV Movie | Himself - Musician |
| Saturday Night Live with Howard Cosell | 1975 | TV Series | Himself |
| The Hollywood Squares | 1974 | TV Series | Himself - Panelist |
| The 1974 Annual Las Vegas Entertainment Awards | 1974 | TV Special | Himself - Presenter |
| The Tonight Show Starring Johnny Carson | 1963-1973 | TV Series | Himself - Guest / Himself |
| The Midnight Special | 1973 | TV Series | Himself - Guest Host |
| The David Frost Show | 1969-1972 | TV Series | Himself |
| Tom Jones and Such Special Friends | 1971 | TV Movie | Himself |
| Samedi soir | 1971 | TV Series | Himself |
| The Morecambe & Wise Show | 1970 | TV Series | Himself - Guest |
| The Engelbert Humperdinck Show | 1970 | TV Series | Himself |
| This Is Tom Jones | 1969-1970 | TV Series documentary | Himself |
| The Joe Namath Show | 1969 | TV Series | Himself |
| Music Scene | 1969 | TV Series | Himself - Musical Guest |
| The John Davidson Show | 1969 | TV Series | Himself |
| The Joey Bishop Show | 1967-1969 | TV Series | Himself |
| The Kraft Music Hall | 1968 | TV Series | Himself |
| Binnen en Buiten | 1967 | TV Series | Himself - Performer |
| Personality | 1967 | TV Series | Himself |
| Snap Judgment | 1967 | TV Series | Himself |
| Spotlight | 1967 | TV Series | Himself |
| Password All-Stars | 1963-1967 | TV Series | Himself - Celebrity Contestant |
| The Ed Sullivan Show | 1957-1967 | TV Series | Himself - Singer / Himself / Himself - Audience Bow |
| I've Got a Secret | 1958-1966 | TV Series | Himself - Guest / Himself - Celebrity Guest |
| International Cabaret | 1966 | TV Series | Himself |
| 4-3-2-1 Hot and Sweet | 1966 | TV Series | Himself - Musician |
| The Match Game | 1963-1966 | TV Series | Himself - Team Captain |
| Hullabaloo | 1965-1966 | TV Series | Himself - Host / Himself |
| The Dean Martin Show | 1966 | TV Series | Himself |
| The Hollywood Palace | 1966 | TV Series | Himself - Singer |
| What's My Line? | 1962-1965 | TV Series | Himself - Panelist / Himself - Mystery Guest |
| Juke Box Jury | 1962-1965 | TV Series | Himself - Panellist |
| The Beat Room | 1965 | TV Series | Himself |
| Thank Your Lucky Stars | 1965 | TV Series | Himself |
| The Eamonn Andrews Show | 1964-1965 | TV Series | Himself |
| On Broadway Tonight | 1964 | TV Series | Himself |
| The Price Is Right | 1963 | TV Series | Himself |
| Talent Scouts | 1963 | TV Series | Himself |
| Lonely Boy | 1963 | Documentary short | Himself |
| Jackie Gleason: American Scene Magazine | 1962 | TV Series | Himself |
| Here's Hollywood | 1962 | TV Series | Himself |
| The Seasons of Youth | 1961 | TV Movie | Himself |
| Perry Como's Kraft Music Hall | 1958-1961 | TV Series | Himself / Himself - Guest |
| The Dinah Shore Chevy Show | 1961 | TV Series | Himself |
| Dan Raven | 1960 | TV Series | Himself |
| The Dick Clark Show | 1959 | TV Series | Himself / Himself - Performer |
| SF-katsaus 44 | 1959 | Short | Himself |
| Finlandia-katsaus 425 | 1959 | Short | Himself |
| Let's Rock | 1958 | | Himself |
| The Big Record | 1957 | TV Series | Himself |
| Val Parnell's Sunday Night at the London Palladium | 1957 | TV Series | Himself |
| Sebring | 2018 | post-production | Himself |
| Extra | 2015 | TV Series | Himself |
| Tuurin kyläkauppias | 2015 | TV Series | Himself |
| The Insider | 2014 | TV Series | Himself |
| The Outrageous Sophie Tucker | 2014 | Documentary | Himself |
| Tavis Smiley | 2013 | TV Series | Himself - Guest |
| Home & Family | 2013 | TV Series | Himself - Guest |
| The Hour | 2007-2013 | TV Series | Himself / Himself - Performer |
| Piers Morgan Tonight | 2013 | TV Series | Himself |
| Entertainment Tonight | 2007-2013 | TV Series | Himself |
| Marie | 2013 | TV Series documentary | Himself |
| Inside Edition | 2013 | TV Series documentary | Himself |
| Larry King Now | 2012 | TV Series | Himself - Guest |
| Je suis Fan | 2012 | Documentary | Himself |
| Weihnachten auf Gut Aiderbichl | 2011 | TV Movie | Himself |
| Buddy Holly: Listen to Me - The Ultimate Buddy Party | 2011 | TV Movie | Himself |
| Jimmy Kimmel Live! | 2005-2011 | TV Series | Himself - Guest / Himself |
| Season of Song: Canadian Tenors and Friends | 2010 | TV Movie documentary | Himself |
| Ein Herz für Kinder | 2010 | TV Series | Himself - Performer |
| Festival Internacional de la Canción de Viña del Mar | 2010 | TV Series | Himself - Performer |
| Sid Bernstein Presents... | 2010 | Documentary | Himself |
| Stand Up to Cancer | 2008 | TV Movie | Himself |
| Ti lascio una canzone | 2008 | TV Series | Himself |
| The Oprah Winfrey Show | 2008 | TV Series | Himself |
| Star Academy | 2008 | TV Series | Himself |
| Willkommen bei Carmen Nebel | 2005-2007 | TV Series | Himself |
| Parkinson | 2006-2007 | TV Series | Himself |
| The View | 2005-2007 | TV Series | Himself |
| Bruce on Vegas | 2007 | TV Movie documentary | Himself |
| Howard Stern on Demand | 2007 | TV Series | Himself |
| Canadian Idol | 2007 | TV Series | Himself - Guest / Himself - Mentor |
| Michael Parkinson's Greatest Entertainers | 2007 | TV Movie documentary | Himself |
| TV Land's Top Ten | 2005-2006 | TV Series documentary | Himself |
| Samedi soir avec... | 2006 | TV Series | Himself |
| La méthode Cauet | 2006 | TV Series | Himself |
| On a tout essayé | 2006 | TV Series | Himself |
| Time Out | 2005 | TV Series | Himself |
| Tout le monde en parle | 2005 | TV Series | Himself |
| HARDtalk Extra | 2005 | TV Series | Himself |
| Le grand journal de Canal+ | 2005 | TV Series documentary | Himself |
| Children in Need | 2005 | TV Series | Himself - Performer |
| Strictly Come Dancing: It Takes Two | 2005 | TV Series documentary | Himself |
| The Paul O'Grady Show | 2005 | TV Series | Himself |
| Saturday Swings | 2005 | TV Movie | Himself |
| Sinatra: Dark Star | 2005 | TV Movie documentary | Himself |
| Howard Stern | 2005 | TV Series | Himself |
| Late Show with David Letterman | 2005 | TV Series | Himself |
| Canada's Walk of Fame | 2005 | TV Movie | Himself |
| Die ultimative Chartshow | 2005 | TV Series documentary | Himself |
| Larry King Live | 2000-2005 | TV Series | Himself |
| Las Vegas | 2004-2005 | TV Series | Himself |
| AFI's 100 Years... 100 Songs: America's Greatest Music in the Movies | 2004 | TV Movie documentary | Himself |
| American Idol | 2003-2004 | TV Series | Himself - Guest |
| Life and Times | 2003 | TV Series documentary | Himself |
| Paul Anka: Destiny | 2003 | TV Short documentary | Himself - Interviewee (uncredited) |
| Paul Anka: The Music Man | 2000 | | Himself |
| ABC 2000: The Millennium | 1999 | TV Movie documentary | |
| That '70s Show | 1999 | TV Series | Himself |
| E! Mysteries & Scandals | 1999 | TV Series documentary | Himself |
| The Rosie O'Donnell Show | 1996-1999 | TV Series | Himself |
| Biography | 1998 | TV Series documentary | Himself |
| 43º edición de los premios Ondas | 1996 | TV Movie | Himself |
| The Simpsons | 1995 | TV Series | Himself |
| Mr. Payback: An Interactive Movie | 1995 | Video Game | Himself |
| Gala 4º aniversario deTelecinco | 1994 | TV Movie | Himself |
| Holiday Greetings from 'The Ed Sullivan Show' | 1992 | TV Movie | Himself |
| Bobby's World | 1992 | TV Series | Himself |
| One on One with John Tesh | 1991 | TV Series | Himself |
| Voices that Care | 1991 | TV Movie documentary | Himself - Choir Member |
| Iskelmäprinssi | 1991 | | Himself |
| The Songwriter's Hall of Fame 20th Anniversary... The Magic of Music | 1989 | TV Movie | Himself |
| ZDF Hitparade | 1988 | TV Series | Himself |
| Champs-Elysées | 1987 | TV Series | Himself |
| Téléthon | 1987 | TV Series | Himself |
| Einer wird gewinnen | 1987 | TV Series | Himself |
| Sábado noche | 1987 | TV Series | Himself |
| All-Star Salute to Ford's Theater | 1986 | TV Movie | Himself |
| On Stage America | 1984 | TV Series | Himself |
| New American Bandstand 1965 | 1957-1983 | TV Series | Himself / Himself - Musical Guest |
Archive Footage
| Title | Year | Status | Character |
| --- | --- | --- | --- |
| My Yearbook 1960-1963 | 2015 | TV Movie | Himself |
| My Music: 50s & 60s Rock Rewind | 2014 | TV Movie | Himself |
| Rock Suomi | 2010 | TV Series documentary | Himself |
| La mémoire des anges | 2008 | Documentary | Himself |
| Hillary! Uncensored: Banned by the Media | 2008 | Video documentary | Himself |
| Hormigas blancas | 2007 | TV Series | Himself |
| Mamy Scopitone - L'âge d'or du clip | 2005 | TV Movie documentary | Himself |
| Hitlisten des Nordens | 2004 | TV Series | |
| Technicolormies | 1991 | Documentary | |
| Bravo, Catrin | 1986 | TV Movie | Himself |
| The Rock 'n' Roll Years | 1985 | TV Series | Himself |
| The Mike Douglas Show | 1976 | TV Series | Himself - Vocalist |
| Countdown | 1974 | TV Series | Himself |
| Top of the Pops | 1974 | TV Series | Himself |
| Beat! Beat! Beat! | 1966 | TV Series | Himself - Host |