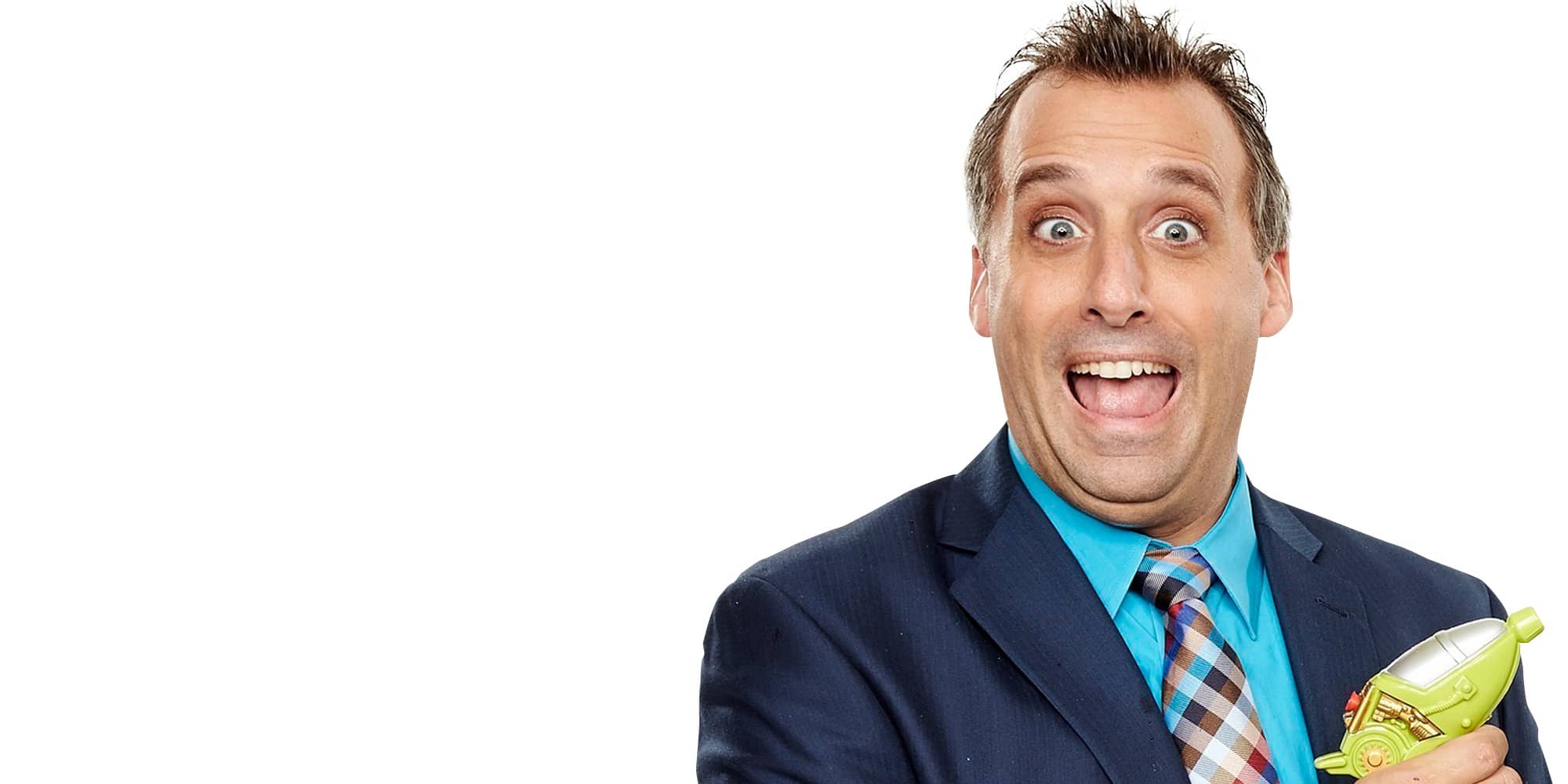 Joseph Gatto Net Worth is

$500 Thousand
Joseph Gatto Biography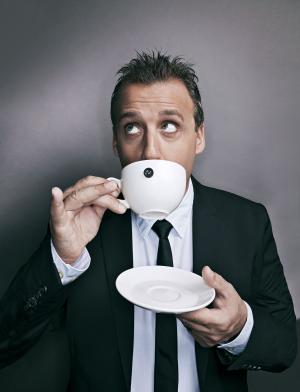 Joseph Anthony Gatto Jr. was born on the 5th June 1976, in Staten Island, New York City, USA, and is a comedian, producer, and writer, probably best known as a founder of The Tenderloins comedy troupe. Gatto is also a member of hidden camera-practical joke reality series called "Impractical Jokers" (2011- ). His career started in 1999.
Have you ever wondered how rich Joe Gatto is, as of late 2016? According to authoritative sources, it has been estimated that Gatto's net worth is as high as $500,000, an amount earned through his successful career as a comedian. In addition to being an improvisational comedian, Gatto also works as a producer and writer, which have also improved his wealth.
Joe Gatto Net Worth $500,000
Joe Gatto grew up in an American Italian family in Staten Island, and went to the Monsignor Farrell High School. After he matriculated, Joe studied at the LIU Post, from where he graduated with a degree in Accounting.
In 1999, Gatto with Salvatore "Sal" Vulcano, James "Murr" Murray, and Brian "Q" Quinn formed the live improvisation and comedy sketch troupe The Tenderloins. From 1999 to 2008, they competed in numerous shows, including the NBC's "It's Your Show" which they won and received a $100,000 prize. In 2008, the group made it on to television, but after filming a pilot episode for a scripted sitcom for Spike TV, the show didn't make it to a series.
In 2009, Gatto wrote the script for the TV movie "The Tenderloins", and in 2011 he wrote and produced the reality series called "Impractical Jokers". The show started airing on TruTV in December 2011 and has run for five seasons thus far, with the sixth season of the show scheduled to be aired in February 2017. "Impractical Jokers" is a very popular series which follows the story of four friends and their guests while they're doing public pranks that are filmed by hidden cameras. The locations of these pranks are usually in New York's public areas such as city parks and stores. The success of the comedy show has helped Gatto to increase his net worth significantly.
In 2013, Joe appeared in four episodes of "Impractical Jokers: Dirty Little Secrets", and in 2014, he starred in "Jokers Wild". In 2015, Gatto served as an executive producer of the TV movie called "Impractical Jokers Practically Live Tour Special", and most recently, Joe produced the "Impractical Jokers: One Night at the Grand" (2016). At this point in time, Gatto has produced 91 episodes of "Impractical Jokers"; his net worth continues to grow.
Regarding his personal life, Joe Gatto's most intimate details such as the marital status or a number of children are unknown, as he successfully manages to keep them out of the public eye. It is known that he resides in New York City.
Known for movies
Quick Facts

Interesting Facts
| # | Fact |
| --- | --- |
| 1 | Member of New York comedy troupe The Tenderloins. |

Pictures

Filmography
Producer
| Title | Year | Status | Character |
| --- | --- | --- | --- |
| Impractical Jokers: Inside Jokes | 2016-2017 | TV Series executive producer - 32 episodes | |
| Impractical Jokers | 2011-2017 | TV Series executive producer - 98 episodes | |
| Impractical Jokers: One Night at the Grand | 2016 | TV Special executive producer | |
| Impractical Jokers Practically Live Tour Special | 2015 | TV Special executive producer | |
| Jokers Wild | 2014 | TV Series executive producer - 1 episode | |
| Soccer Baller | 2006 | Video short producer | |
| Superdude & Friend | 2005 | Video short producer | |
Actor
| Title | Year | Status | Character |
| --- | --- | --- | --- |
| 12 Monkeys | 2017 | TV Series | Security Officer Larry |
| Impractical Jokers: Dirty Little Secrets | 2013 | TV Series | Joe |
| The Little Slutty Mermaid | 2008 | Video short | Joe |
| The Comedy Roast of Jesus Christ | 2007 | Video short | Santa Claus |
| Time Thugs | 2006 | Video short | Chazz |
Writer
| Title | Year | Status | Character |
| --- | --- | --- | --- |
| The Tenderloins | 2009 | TV Movie | |
| Superdude & Friend | 2005 | Video short | |
Cinematographer
| Title | Year | Status | Character |
| --- | --- | --- | --- |
| Superdude & Friend | 2005 | Video short | |
Editor
| Title | Year | Status | Character |
| --- | --- | --- | --- |
| Superdude & Friend | 2005 | Video short | |
Self
| Title | Year | Status | Character |
| --- | --- | --- | --- |
| Impractical Jokers: Inside Jokes | 2016-2017 | TV Series | Himself |
| Impractical Jokers | 2011-2017 | TV Series | Himself |
| The Carbonaro Effect | 2017 | TV Series | Himself |
| Live with Kelly and Ryan | 2016 | TV Series | Himself - Guest |
| Impractical Jokers: One Night at the Grand | 2016 | TV Special | Himself |
| Impractical Jokers: British Invasion | 2016 | TV Special | Himself |
| Last Call with Carson Daly | 2015 | TV Series | Himself |
| Good Morning America | 2015 | TV Series | Himself - Guest |
| Late Night with Seth Meyers | 2014-2015 | TV Series | Himself - 'Impractical Jokers' / Himself - Impractical Jokers |
| Impractical Jokers Live Punishment Pre Show | 2015 | TV Movie | Himself |
| Impractical Jokers Punishments: Funny 'Cause It Hurts | 2015 | TV Movie | Himself |
| Rachael Ray | 2015 | TV Series | Himself |
| Impractical Jokers Practically Live Tour Special | 2015 | TV Special | Himself |
| The View | 2015 | TV Series | Himself |
| Jokers Wild | 2014 | TV Series | Himself |
| Katie | 2014 | TV Series | Himself |
| The Queen Latifah Show | 2014 | TV Series | Himself - Impractical Jokers |
| Today | 2014 | TV Series | Himself |
| Conan | 2014 | TV Series | Himself |
| Jokers After Party | 2014 | TV Series | Himself |
| On the Spot Interviews | 2013 | TV Series documentary short | Himself |
| The Tenderloins | 2009 | TV Movie | Himself |