Hans Zimmer Net Worth is

$90 Million
Hans Zimmer Biography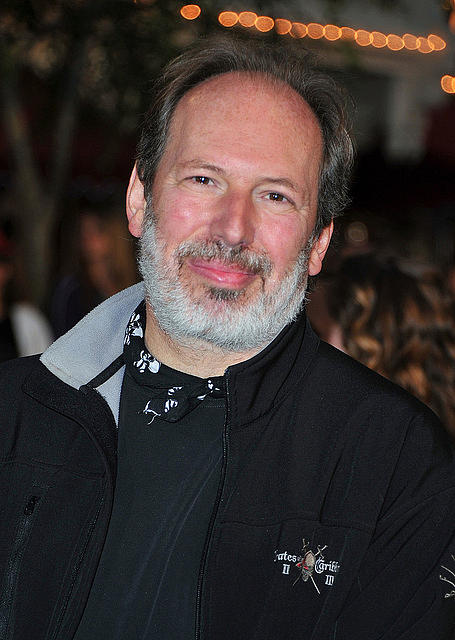 Hans Florian Zimmer was born on the 12th September 1957, in Frankfurt am Main, (then) West Germany. He is a well known composer as well as music producer which are the main sources of his net worth. His music might be heard in more than 150 feature films including "Gladiator" (2000), "The Dark Knight Trilogy" (2005, 2008 and 2012) and "The Lion King" (1994) for which the composer won an Oscar in the category of the Best Original Score (in 1994). The composer has been inducted into the list of Top 100 Living Geniuses by The Daily Telegraph. Hans Zimmer has been accumulating his net worth being active in show business since 1977.
How much is the net worth of Hans Zimmer? It has been reported that his wealth equals $90 million, accumulated during his career spanning almost 40 years.
Hans Zimmer Net Worth $90 Million
An interesting fact, Zimmer has no academic training. After a few lessons given by his piano teacher he decided not to attend the lessons as Hans was more concerned with improvisation than studying formally. As a young man, Zimmer moved to England where he went through some difficult years. He was active in a number rock bands; one of the most famous groups in which Zimmer played was the group founded in 1977 called Buggles, which produced the video named "Video Killed the Radio Star" (1979), and was engaged in various musical spheres which later gave him a lot of advantages while being active in the film industry.
Zimmer started composing for films in a productive collaboration with another composer, Stanley Myers. It was a very successful start which evolved into an outstanding career which brought not only fame but also wealth. In 1988, he began his solo career in the film industry, debuting with the music for the film "Rain Man" (1988), for which he received his first nomination for an Academy Award. In the '90s, Zimmer wrote the music for several successful films, such as "The Lion King" (1994), "The Thin Red Line" (1998) and "Gladiator" (2000). "The Last Samurai" (2003) directed by Edward Zwick was the hundredth film for which he wrote the music. On the whole, his composing for over 150 feature films has added significant revenues to his net worth, as well as made Hans Zimmer famous.
Aside from the Academy Award, Hans Zimmer won two Golden Globe Awards, three Classical BRIT Awards, four Satellite Awards, three Saturn Awards, two WAFCA Awards, four Grammy Awards and many others, and in 2010, he received a star on the Hollywood Walk of Fame.
In addition, Zimmer has his own record company named Remote Control Productions. Initially, together with Jay Rifkin they owned the company Media Ventures, located in Los Angeles. The record companies have also increased the outright size of Hans Zimmer net worth.
Finally, in the personal life of the composer, Hans Zimmer was married to Vicki Carolin(1982-92) with whom he has a son. He is now married to Suzanne with whom he has three children. The family resides in Los Angeles.
Known for movies
Quick Facts
| | |
| --- | --- |
| Full Name | Hans Zimmer |
| Net Worth | $90 Million |
| Salary | $90 million |
| Date Of Birth | September 12, 1957 |
| Place Of Birth | Frankfurt, Germany |
| Profession | Record producer, Film Score Composer, Music Producer, Composer |
| Education | Hurtwood House |
| Nationality | German |
| Spouse | Vicki Carolin (m. 1982–1992), Suzanne Zimmer |
| Children | Zoe Zimmer, |
| Nicknames | Hans Florian Zimmer , Hans F. Zimmer |
| Facebook | http://www.facebook.com/hanszimmer |
| Twitter | http://www.twitter.com/realhanszimmer |
| Google+ | http://plus.google.com/+HansZimmer |
| Instagram | http://www.instagram.com/hansfzimmer |
| MySpace | http://www.myspace.com/hanszimmermusic |
| IMDB | http://www.imdb.com/name/nm0001877 |
| Allmusic | https://www.allmusic.com/artist/hans-zimmer-mn0000961427 |
| Awards | Academy Award for Best Original Music Score (1995), Grammy Awards, Classical BRIT Awards, Golden Globe Awards, Satellite Awards, Saturn Awards, WAFCA Awards, World Soundtrack Awards,Lifetime Achievement Award in film Composition (National Board of Review), Frederick Loewe Award (2003, Palm Springs International Film Festival), ASCAP's Henry Mancini Award for Lifetime Achievement, BMI's Richard Kirk Award (1996) |
| Music Groups | The Buggles |
| Nominations | Hollywood Walk of Fame (2010), Top 100 Living Geniuses (The Daily Telegraph), "Boulevard der Stars" (Berlin) |
| Movies | "Gladiator" (2000), "The Dark Knight Trilogy" (2005, 2008, 2012), "The Lion King" (1994), "Crimson Tide" (1996), "The Thin Red Line" (1998), "The Last Samurai" (2003), "Inception" (2011), "Interstellar" (2014) |
| TV Shows | Genius (TV Series, 2017), Through the Wormhole (2016-2017), The Crown (2016), A.D. The Bible Continues (2015), The Critic (TV Series, 2000-2001), High Incident (TV Series, 1996-1997) |

Interesting Facts
| # | Fact |
| --- | --- |
| 1 | Hans Zimmer's score for The Thin Red Line (1998) would inform the direction he would take in style for the rest of his career. Many directors (especially Christopher Nolan) would employ him based on their love for The Thin Red Line (1998) and the desire for its similar ambiance. More specifically based on the track "Journey to the Line". Ironically, with the exception of "Journey to the Line", most of Zimmer's score did not make the final cut of The Thin Red Line (1998) What was used was often sampled with various other music chosen by Malick to create an intricate work that is often mistakenly credited to Zimmer. |
| 2 | He was awarded a Star on the Hollywood Walk of Fame at 6908 Hollywood Boulevard in Hollywood, California on December 8, 2010. |
| 3 | Was included on the list of "Top 100 Living Geniuses" published by The Daily Telegraph (2007). |
| 4 | Was nominated for Film Composer of the Year in 2006 by the International Film Music Critics Association (IFMCA). |
| 5 | Was nominated for a Tony Award for Original Musical Score in 1998 alongside Elton John, Tim Rice, Lebo M., Mark Mancina, Jay Rifkin and Julie Taymor for their work on the musical version of The Lion King (1994). |
| 6 | He told in an interview that he would retire for some years after The Dark Knight (2008), saying he has been exhausted in the past years. He also said that he wants to help young composers and would produce their scores. His future plan is also about touring the world holding concerts with his own music. |
| 7 | He pushes collaboration between composers because that is how he learned. Every composer that has come out of Media Ventures learned by working with him on various scores by conducting, writing additional music, or even co-composing with him. Harry Gregson-Williams, John Powell, Mark Mancina, Klaus Badelt and Steve Jablonsky are just a few composers who are now doing solo work after expanding from Media Ventures. |
| 8 | Completely self-taught, he learned everything he knows through collaboration and experimenting. |
| 9 | The reason why he was chosen for the movie Lauras Stern (2004), was because, in an interview, he said that he feels that German producers forgot him for composing to a German language movie. One of the producers read the interview and he immediately asked him to do the movie. |
| 10 | Fans and industry insiders in the film music world credit Crimson Tide (1995) as a turning point in both his career and the scoring business. The Grammy-winning score, often heard in trailers since, was a departure from the norm, making use of digital synthesizers, electronic keyboards, and the latest computer technology to digitally produce a rousing score with traditional orchestral arrangements. |
| 11 | His favorite movie theme of all time is from Assault on Precinct 13 (1976) by John Carpenter. |
| 12 | He wrote music for a a 4-minute Maybach commercial. |
| 13 | His iconic theme "Journey to the Line" from The Thin Red Line (1998) is heavily used in trailers and various other media. This theme was born out of trial and error. Terrence Malick, the director of The Thin Red Line (1998) had been dissatisfied with Zimmer's results and had him continuously rework melodies and come up with various approaches. Thus "Journey to the Line" was finally born. Many of his latter scores would go on to bear an uncanny resemblance to this classic Thin Red Line theme. |
| 14 | Inspired by Ennio Morricone's The Mission (1986). |
| 15 | The Last Samurai (2003) marked his 100th score. |
| 16 | Gladiator (2000) became into one of the best selling film score albums of all time. |
| 17 | Hans' longtime business partner, Jay Rifkin, filed a $10 million suit against him for conspiring to take business for himself. Because of this lawsuit, Media Ventures changed its name to Remote Control. [December 2003] |
| 18 | Co-founder (with Jay Rifkin) of Santa Monica-based music studio Media Ventures (now Remote Control), which has housed composers Mark Mancina, Harry Gregson-Williams, Rupert Gregson-Williams, Nick Glennie-Smith, John Powell, Klaus Badelt, Steve Jablonsky, Geoff Zanelli, Jeff Rona, Jim Dooley, Henning Lohner, James S. Levine, Mel Wesson, and several other composers from all over the world. |
| 19 | Last name means 'room' in German. |

Trademarks
| # | Trademark |
| --- | --- |
| 1 | Famous for his frequent use of what is known as a "Bwaum" wherein a major plot point is revealed and the music blasts out a single note loudly |
| 2 | Frequently works with directors Ridley Scott, Gore Verbinski, Ron Howard and Christopher Nolan. |
| 3 | Frequently works with DreamWorks Animation |
| 4 | Seamlessly mixes synthesizers with real instruments and soloists. Often uses solo cello and acoustic/electric guitar. |
| 5 | Uses elements from the characters culture in the music. Some examples are tribal chants in The Lion King (1994), Guitar with vocals in Gladiator (2000) and Ukulele in Pearl Harbor (2001). |

Quotes
| # | Quote |
| --- | --- |
| 1 | [on his score for The Lion King (1994)] The main emphasis to me was how we were going to get, in a children's movie, to the idea that a father dies and make it an emotional yet not horrifying experience but make it something that children might want to start asking some questions about. It's very simple. It's my point of view because my dad dropped dead when I was six and I had nobody to talk to about it. So, it's a very personal sort of thing. |
| 2 | When you write a theme one of the things you want to do is you want to see how much life it really has. How many possibilities there are. Can it speak to you in joy? Can it speak to you in sorrow? Can it be love? Can it be hate? Can you say all these things with just a few notes? That's the thing when you figure out if a tune is any good or not. Does it have more than one shallow little character? Does it have just one little thing to tell you. Can it get underneath there under your skin? Can it get dark? Can it talk about the death of a father or something like that. |
| 3 | If the secret should be known, which is not much of a secret at all, this is my hobby I love doing this. Anything else feels like work to me. |
| 4 | [on his score for The Lion King (1994)] I thought how do we deal with in a children's movie the idea that a father dies and make an emotional yet not horrifying experience. And it's very simple. It's my point of view because my dad dropped dead when I was six. I had nobody to talk to about it. |
| 5 | [on his score for The Lion King (1994)] I'd never written for talking fuzzy animals before. I knew how to write to human emotions but these were animals. It took me a while to sort of get over that and do what you do which is just treat them like human characters. |
| 6 | I am not saying it is a bad movie or good movie, but it is an odd movie. All of the music was written before Terry would edit a scene. That was just how he wanted to work. It was a very odd way of working for me, because I had to lead the charge up the hill all the time. It gets a little daunting. |
| 7 | [on his previous Batman scores] Nobody ever mentions the Elliot Goldenthal scores. And of course, I'm not mentioning any of that either, because quite honestly I didn't go and look at the old Batman movies again. |
| 8 | [on his score for Batman Begins (2005)] I think this one has more electronics in it than anything else. I didn't want to do straight orchestra because Batman, he's not a straight character. I mean where do you get those wonderful toys from and the technology? So I thought I could embrace a bit more technology in this one... there isn't a straight orchestral note on this score. |
| 9 | [on his score for Hannibal (2001)] This is the best love theme I've ever written, I keep telling everyone this is a romantic comedy, but nobody believes me. |
| 10 | You have to remain flexible, and you must be your own critic at all times. |
| 11 | If something happened where I couldn't write music anymore, it would kill me. It's not just a job. It's not just a hobby. It's why I get up in the morning. |
| 12 | I don't drive, so one of my assistants drives me to my writing room, and I have a calendar on the wall telling me how much time I have left, and how far behind I am. I look at it and panic, and decide which scene to work on. And you sit there plonking notes until something makes sense, and you don't think about it any more. Good tunes come when you're not thinking about it. |
| 13 | I wake up around noon, light a cigarette, get a cup of coffee, sit in the bathtub for an hour and daydream, and I usually come up with some ideas... It's a very irresponsible life. The only decisions I make are about the notes I'm writing. |
| 14 | I have all these computers and keyboards and synthesizers, and I rattle away. For instance, with The Lion King (1994), I wrote over four hours' worth of tunes, and they were really pretty - but totally meaningless. So in the end I came up with material I liked. We worked on The Lion King for four years, but I wasn't toying until the last three-and-a-half weeks properly. On Crimson Tide (1995), on the other hand, I just went in and within seconds I knew what I wanted. |

Pictures
Won Awards
Won awards
Year
Award
Ceremony
Nomination
Movie
Award shared with
2016
ASCAP Award
ASCAP Film and Television Music Awards
Most Performed Themes and Underscore
Joel Beckerman (composer)

Sean Callery (composer)

John Debney (composer)

Robert Duncan (composer)

Didier Rachou (composer)

Jeff Lippencott (composer)

Mark Snow (composer)

Mark T. Williams (composer)
2015
Saturn Award
Academy of Science Fiction, Fantasy & Horror Films, USA
Best Film Music
Interstellar (2014)
2015
ASCAP Award
ASCAP Film and Television Music Awards
Top Box Office Films
Interstellar (2014)
2015
ASCAP Award
ASCAP Film and Television Music Awards
Top Box Office Films
The Amazing Spider-Man 2 (2014)
The Magnificent Six (composer)
2015
ASCAP Award
ASCAP Film and Television Music Awards
Top Box Office Films
Son of God (2014)
Lorne Balfe (composer)
2015
GFCA Award
Georgia Film Critics Association (GFCA)
Best Original Score
Interstellar (2014)
2015
Gold Derby Award
Gold Derby Awards
Original Score
Interstellar (2014)
2014
Golden Eye for Lifetime Achievement
Zurich Film Festival
2014
ASCAP Award
ASCAP Film and Television Music Awards
Top Box Office Films
The Lone Ranger (2013)
2014
ASCAP Award
ASCAP Film and Television Music Awards
Top Box Office Films
Man of Steel (2013)
2014
ACCA
Awards Circuit Community Awards
Best Original Score
Interstellar (2014)
2014
Black Reel
Black Reel Awards
Outstanding Score
12 Years a Slave (2013)
2014
DFWFCA Award
Dallas-Fort Worth Film Critics Association Awards
Best Musical Score
Interstellar (2014)
2014
Lifetime Achievement Award
Huading Award
2014
IFMCA Award
International Film Music Critics Award (IFMCA)
Film Score of the Year
Interstellar (2014)
2013
Aluminum Horse
Stockholm Film Festival
Best Music
12 Years a Slave (2013)
2013
WAFCA Award
Washington DC Area Film Critics Association Awards
Best Original Score
12 Years a Slave (2013)
2013
ASCAP Award
ASCAP Film and Television Music Awards
Top Box Office Films
The Dark Knight Rises (2012)
2013
ASCAP Award
ASCAP Film and Television Music Awards
Top Box Office Films
Madagascar 3: Europe's Most Wanted (2012)
2013
BMI Film Music Award
BMI Film & TV Awards
Film Music
The Dark Knight Rises (2012)
2013
BOFCA Award
Boston Online Film Critics Association
Best Original Score
12 Years a Slave (2013)
2013
Brit
Brit Awards
Outstanding Contribution To Music
The Dark Knight Rises (2012)
2013
Brit
Brit Awards
Composer of the Year
2013
IFJA Award
Indiana Film Journalists Association, US
Best Musical Score
12 Years a Slave (2013)
2013
Key Art Award
Key Art Awards
Best Audio/Visual Technique
Man of Steel (2013)
2013
Sierra Award
Las Vegas Film Critics Society Awards
Best Score
12 Years a Slave (2013)
2012
ASCAP Award
ASCAP Film and Television Music Awards
Top Box Office Films
Kung Fu Panda 2 (2011)
John Powell
2012
ASCAP Award
ASCAP Film and Television Music Awards
Top Box Office Films
Pirates of the Caribbean: On Stranger Tides (2011)
2012
ASCAP Award
ASCAP Film and Television Music Awards
Top Box Office Films
Rango (2011)
2012
ASCAP Award
ASCAP Film and Television Music Awards
Top Box Office Films
Sherlock Holmes: A Game of Shadows (2011)
Lorne Balfe
2012
DFCS Award
Denver Film Critics Society
Best Original Score
The Dark Knight Rises (2012)
2011
World Soundtrack Award
World Soundtrack Awards
Best Original Soundtrack of the Year
Inception (2010)
2011
Saturn Award
Academy of Science Fiction, Fantasy & Horror Films, USA
Best Music
Inception (2010)
2011
ASCAP Award
ASCAP Film and Television Music Awards
Top Box Office Films
Inception (2010)
2011
ASCAP Award
ASCAP Film and Television Music Awards
Top Box Office Films
Megamind (2010)
Lorne Balfe
2011
COFCA Award
Central Ohio Film Critics Association
Best Score
Inception (2010)
2011
IOMA
Italian Online Movie Awards (IOMA)
Best Original Score (Miglior colonna sonora)
Inception (2010)
2010
PFCS Award
Phoenix Film Critics Society Awards
Best Original Score
Inception (2010)
2010
Satellite Award
Satellite Awards
Best Original Score
Inception (2010)
2010
Star on the Walk of Fame
Walk of Fame
Motion Picture
On 8 December 2010. 6908 Hollywood Blvd.
2010
WAFCA Award
Washington DC Area Film Critics Association Awards
Best Score
Inception (2010)
2010
ASCAP Award
ASCAP Film and Television Music Awards
Top Box Office Films
It's Complicated (2009)
Lorne Balfe
2010
ASCAP Award
ASCAP Film and Television Music Awards
Top Box Office Films
Angels & Demons (2009)
2010
Davis Award
Awards Circuit Community Awards
Best Original Score
Inception (2010)
2010
BMI Film Music Award
BMI Film & TV Awards
Film Music
Sherlock Holmes (2009)
2010
Hollywood Film Award
Hollywood Film Awards
Composer of the Year
2010
HMMA Award
Hollywood Music In Media Awards (HMMA)
Best Original Score - Feature Film
Inception (2010)
2010
HFCS Award
Houston Film Critics Society Awards
Best Original Score
Inception (2010)
2009
OFCS Award
Online Film Critics Society Awards
Best Original Score
The Dark Knight (2008)
James Newton Howard
2009
Saturn Award
Academy of Science Fiction, Fantasy & Horror Films, USA
Best Music
The Dark Knight (2008)
James Newton Howard
2009
Annie
Annie Awards
Best Music in an Animated Feature Production
Kung Fu Panda (2008)
John Powell
2009
Annie
Annie Awards
Best Music in an Animated Television Production or Short Form
Kung Fu Panda: Secrets of the Furious Five (2008)
Henry Jackman

John Powell
2009
ASCAP Award
ASCAP Film and Television Music Awards
Top Box Office Films
The Dark Knight (2008)
James Newton Howard
2009
ASCAP Award
ASCAP Film and Television Music Awards
Top Box Office Films
Kung Fu Panda (2008)
John Powell
2009
ASCAP Award
ASCAP Film and Television Music Awards
Top Box Office Films
Madagascar: Escape 2 Africa (2008)
2009
Grammy
Grammy Awards
Best Score Soundtrack Album for Motion Picture, Television or Other Visual Media
The Dark Knight (2008)
James Newton Howard
2008
ASCAP Award
ASCAP Film and Television Music Awards
Top Box Office Films
Pirates of the Caribbean: At World's End (2007)
2008
Austin Film Critics Award
Austin Film Critics Association
Best Original Score
The Dark Knight (2008)
James Newton Howard
2007
ASCAP Award
ASCAP Film and Television Music Awards
Top Box Office Films
The Da Vinci Code (2006)
2006
ASCAP Award
ASCAP Film and Television Music Awards
Top Box Office Films
Batman Begins (2005)
James Newton Howard

Ramin Djawadi (additional music)
2006
ASCAP Award
ASCAP Film and Television Music Awards
Top Box Office Films
Madagascar (2005)
2006
ASCAP Award
ASCAP Film and Television Music Awards
Top Box Office Films
The Ring Two (2005)
2006
German Film Critics Award
German Film Critics Association Awards
Best Film Score (Beste Musik)
Der kleine Eisbär 2: Die geheimnisvolle Insel (2005)
Nick Glennie-Smith
2006
IFMCA Award
International Film Music Critics Award (IFMCA)
Best Original Score for a Comedy Film
The Holiday (2006)
2006
IFMCA Award
International Film Music Critics Award (IFMCA)
Best Original Score for an Action/Adventure/Thriller Film
The Da Vinci Code (2006)
2005
ASCAP Award
ASCAP Film and Television Music Awards
Top Box Office Films
Shark Tale (2004)
2004
Golden Satellite Award
Satellite Awards
Best Original Score
The Last Samurai (2003)
2004
ASCAP Award
ASCAP Film and Television Music Awards
Top Box Office Films
The Last Samurai (2003)
2003
ASCAP Award
ASCAP Film and Television Music Awards
Top Box Office Films
Black Hawk Down (2001)
2003
ASCAP Award
ASCAP Film and Television Music Awards
Top Box Office Films
Spirit: Stallion of the Cimarron (2002)
Bryan Adams
2003
Henry Mancini Award
ASCAP Film and Television Music Awards
2003
Chainsaw Award
Fangoria Chainsaw Awards
Best Score
The Ring (2002)
2003
Career Achievement Award
National Board of Review, USA
For excellence in film music composition.
2002
Frederick Loewe Award for Film Composing
Palm Springs International Film Festival
2002
ASCAP Award
ASCAP Film and Television Music Awards
Top Box Office Films
Hannibal (2001)
2002
ASCAP Award
ASCAP Film and Television Music Awards
Top Box Office Films
Pearl Harbor (2001)
2001
Golden Satellite Award
Satellite Awards
Best Original Score
Gladiator (2000)
Lisa Gerrard
2001
Golden Globe
Golden Globes, USA
Best Original Score - Motion Picture
Gladiator (2000)
Lisa Gerrard
2001
ASCAP Award
ASCAP Film and Television Music Awards
Top Box Office Films
Mission: Impossible II (2000)
2001
ASCAP Award
ASCAP Film and Television Music Awards
Top Box Office Films
Gladiator (2000)
Lisa Gerrard
2001
Critics Choice Award
Broadcast Film Critics Association Awards
Best Score
The Road to El Dorado (2000)
2001
Hollywood Film Award
Hollywood Film Awards
Outstanding Achievement in Music in Film
2000
Joseph Plateau Award of Honour
Joseph Plateau Awards
2000
Sierra Award
Las Vegas Film Critics Society Awards
Best Score
Gladiator (2000)
Lisa Gerrard
1999
Golden Satellite Award
Satellite Awards
Best Original Score
The Thin Red Line (1998)
1999
Golden Camera
Golden Camera, Germany
Success in Hollywood
1999
OFTA Film Award
Online Film & Television Association
Best Music, Original Family Score
The Prince of Egypt (1998)
Stephen Schwartz
1998
OFTA Film Award
Online Film & Television Association
Best Music, Original Comedy/Musical Score
As Good as It Gets (1997)
1998
BMI Film Music Award
BMI Film & TV Awards
As Good as It Gets (1997)
1997
BMI Film Music Award
BMI Film & TV Awards
The Rock (1996)
1996
BMI Film Music Award
BMI Film & TV Awards
Crimson Tide (1995)
1996
BMI Film Music Award
BMI Film & TV Awards
Broken Arrow (1996)
1996
Richard Kirk Career Achievement Award
BMI Film & TV Awards
1996
Grammy
Grammy Awards
Best Instrumental Composition Written for a Motion Picture or for Television
Crimson Tide (1995)
1995
Oscar
Academy Awards, USA
Best Music, Original Score
The Lion King (1994)
1995
Golden Globe
Golden Globes, USA
Best Original Score - Motion Picture
The Lion King (1994)
1995
BMI Film Music Award
BMI Film & TV Awards
The Lion King (1994)
1995
CFCA Award
Chicago Film Critics Association Awards
Best Original Score
The Lion King (1994)
1995
Grammy
Grammy Awards
Best Musical Album for Children
The Lion King (1994)
Chris Thomas (produced by)

Jay Rifkin (produced by)

Mark Mancina (produced by)
1995
Grammy
Grammy Awards
Best Instrumental Arrangement with Accompanying Vocals
The Lion King (1994)
Lebo M. (arrangers/African vocals performer)

Carmen Twillie (performer)
1994
ACCA
Awards Circuit Community Awards
Best Original Score
The Lion King (1994)
1994
BMI Film Music Award
BMI Film & TV Awards
Cool Runnings (1993)
1994
Echo
German Phono Academy
Film Music of the Year - National (Nationale Filmmusik des Jahres)
The House of the Spirits (1993)
1993
BMI Film Music Award
BMI Film & TV Awards
A League of Their Own (1992)
1992
BMI Film Music Award
BMI Film & TV Awards
Backdraft (1991)
1991
BMI Film Music Award
BMI Film & TV Awards
Days of Thunder (1990)
1990
BMI Film Music Award
BMI Film & TV Awards
Driving Miss Daisy (1989)
1989
BMI Film Music Award
BMI Film & TV Awards
Rain Man (1988)
Nominated Awards
Nominated awards
Year
Award
Ceremony
Nomination
Movie
Award shared with
2016
Grammy
Grammy Awards
Best Score Soundtrack for Visual Media
Interstellar (2014)
2015
Oscar
Academy Awards, USA
Best Achievement in Music Written for Motion Pictures, Original Score
Interstellar (2014)
2015
World Soundtrack Award
World Soundtrack Awards
Best Original Film Score of the Year
Interstellar (2014)
2015
World Soundtrack Award
World Soundtrack Awards
Film Composer of the Year
Interstellar (2014)
2015
Golden Globe
Golden Globes, USA
Best Original Score - Motion Picture
Interstellar (2014)
2015
BAFTA Film Award
BAFTA Awards
Best Original Music
Interstellar (2014)
2015
ASCAP Award
ASCAP Film and Television Music Awards
Best Film Score
Interstellar (2014)
2015
Black Reel
Black Reel Awards
Outstanding Original Song
The Amazing Spider-Man 2 (2014)
Alicia Keys (performer, writer)

Kendrick Lamar (performer, writer)

Pharrell Williams (writer)
2015
Critics Choice Award
Broadcast Film Critics Association Awards
Best Score
Interstellar (2014)
2015
COFCA Award
Central Ohio Film Critics Association
Best Score
Interstellar (2014)
2015
Cinema Bloggers Award
Cinema Bloggers Awards, Portugal
Best Original Score - International Competition
Interstellar (2014)
2015
CCOP
Críticos de Cinema Online Portugueses Awards
Best Original Score (Melhor Banda Sonora)
Interstellar (2014)
2015
HFCS Award
Houston Film Critics Society Awards
Best Original Score
Interstellar (2014)
2015
INOCA
International Online Cinema Awards (INOCA)
Best Original Score
Interstellar (2014)
2015
IOFCP Award
International Online Film Critics' Poll
Best Original Score
Interstellar (2014)
2015
IOMA
Italian Online Movie Awards (IOMA)
Best Original Score (Miglior colonna sonora)
Interstellar (2014)
2014
PFCS Award
Phoenix Film Critics Society Awards
Best Original Score
Interstellar (2014)
2014
Satellite Award
Satellite Awards
Best Original Score
Interstellar (2014)
2014
SLFCA Award
St. Louis Film Critics Association, US
Best Music
Interstellar (2014)
2014
WAFCA Award
Washington DC Area Film Critics Association Awards
Best Original Score
Interstellar (2014)
2014
World Soundtrack Award
World Soundtrack Awards
Film Composer of the Year
12 Years a Slave (2013)
2014
World Soundtrack Award
World Soundtrack Awards
Best Original Film Score of the Year
12 Years a Slave (2013)
2014
Golden Globe
Golden Globes, USA
Best Original Score - Motion Picture
12 Years a Slave (2013)
2014
Anthony Asquith Award for Film Music
BAFTA Awards
12 Years a Slave (2013)
2014
Critics Choice Award
Broadcast Film Critics Association Awards
Best Score
12 Years a Slave (2013)
2014
COFCA Award
Central Ohio Film Critics Association
Best Score
12 Years a Slave (2013)
2014
CFCA Award
Chicago Film Critics Association Awards
Best Original Score
Interstellar (2014)
2014
GFCA Award
Georgia Film Critics Association (GFCA)
Best Original Score
12 Years a Slave (2013)
2014
GFCA Award
Georgia Film Critics Association (GFCA)
Best Original Score
Man of Steel (2013)
2014
Gold Derby Award
Gold Derby Awards
Original Score
12 Years a Slave (2013)
2014
HMMA Award
Hollywood Music In Media Awards (HMMA)
Best Original Score - Feature Film
Interstellar (2014)
2014
ICP Award
Indiewire Critics' Poll
Best Original Score or Soundtrack
Interstellar (2014)
2014
ICS Award
International Cinephile Society Awards
Best Original Score
12 Years a Slave (2013)
2014
IFMCA Award
International Film Music Critics Award (IFMCA)
Film Composer of the Year
2014
IFMCA Award
International Film Music Critics Award (IFMCA)
Best Original Score for a Fantasy/Science Fiction/Horror Film
Interstellar (2014)
2014
IFMCA Award
International Film Music Critics Award (IFMCA)
Best Archival Release of an Existing Score - Re-Release or Re-Recording
The Lion King (1994)
Elton John (songs by)

Tim Rice (songs by)

Randy Thornton (album produced by)

Don Hahn (liner notes by)

Lorelay Bove (album art direction by)
2014
IOMA
Italian Online Movie Awards (IOMA)
Best Original Score (Miglior colonna sonora)
12 Years a Slave (2013)
2014
OFTA Film Award
Online Film & Television Association
Best Music, Original Score
12 Years a Slave (2013)
2013
PFCS Award
Phoenix Film Critics Society Awards
Best Original Score
12 Years a Slave (2013)
2013
SDFCS Award
San Diego Film Critics Society Awards
Best Score
12 Years a Slave (2013)
2013
SDFCS Award
San Diego Film Critics Society Awards
Best Score
Rush (2013)
2013
Satellite Award
Satellite Awards
Best Original Score
12 Years a Slave (2013)
2013
SLFCA Award
St. Louis Film Critics Association, US
Best Music
12 Years a Slave (2013)
2013
Saturn Award
Academy of Science Fiction, Fantasy & Horror Films, USA
Best Music
The Dark Knight Rises (2012)
2013
EDA Award
Alliance of Women Film Journalists
Best Film Music or Score
12 Years a Slave (2013)
2013
ACCA
Awards Circuit Community Awards
Best Original Score
12 Years a Slave (2013)
2013
COFCA Award
Central Ohio Film Critics Association
Best Score
The Dark Knight Rises (2012)
2013
CFCA Award
Chicago Film Critics Association Awards
Best Original Score
12 Years a Slave (2013)
2013
DFCS Award
Denver Film Critics Society
Best Original Score
Man of Steel (2013)
2013
DFCS Award
Denver Film Critics Society
Best Original Score
12 Years a Slave (2013)
2013
Grammy
Grammy Awards
Best Score Soundtrack for Visual Media
The Dark Knight Rises (2012)
2013
HFCS Award
Houston Film Critics Society Awards
Best Original Score
Man of Steel (2013)
2013
HFCS Award
Houston Film Critics Society Awards
Best Original Score
12 Years a Slave (2013)
2013
ICP Award
Indiewire Critics' Poll
Best Original Score or Soundtrack
12 Years a Slave (2013)
2012
SLFCA Award
St. Louis Film Critics Association, US
Best Music
The Dark Knight Rises (2012)
2012
IFMCA Award
International Film Music Critics Award (IFMCA)
Best Original Score for an Action/Adventure/Thriller Film
The Dark Knight Rises (2012)
2011
Oscar
Academy Awards, USA
Best Achievement in Music Written for Motion Pictures, Original Score
Inception (2010)
2011
World Soundtrack Award
World Soundtrack Awards
Soundtrack Composer of the Year
Inception (2010)
2011
Golden Globe
Golden Globes, USA
Best Original Score - Motion Picture
Inception (2010)
2011
Anthony Asquith Award for Film Music
BAFTA Awards
Inception (2010)
2011
EDA Award
Alliance of Women Film Journalists
Best Film Music or Score
Inception (2010)
2011
Annie
Annie Awards
Best Music in a Television Production
Kung Fu Panda Holiday (2010)
Henry Jackman

John Powell
2011
Critics Choice Award
Broadcast Film Critics Association Awards
Best Score
Inception (2010)
2011
Gold Derby Award
Gold Derby Awards
Original Score
Inception (2010)
2011
Grammy
Grammy Awards
Best Score Soundtrack Album for Motion Picture, Television or Other Visual Media
Inception (2010)
2011
Grammy
Grammy Awards
Best Score Soundtrack Album for Motion Picture, Television or Other Visual Media
Sherlock Holmes (2009)
2011
ICS Award
International Cinephile Society Awards
Best Original Score
Inception (2010)
2011
IFMCA Award
International Film Music Critics Award (IFMCA)
Best Original Score for an Animated Feature Film
Kung Fu Panda 2 (2011)
John Powell
2011
IFMCA Award
International Film Music Critics Award (IFMCA)
Best Original Score for an Animated Feature Film
Rango (2011)
2011
OFTA Film Award
Online Film & Television Association
Best Music, Original Score
Inception (2010)
2010
SLFCA Award
St. Louis Film Critics Association, US
Best Music
Inception (2010)
2010
Oscar
Academy Awards, USA
Best Achievement in Music Written for Motion Pictures, Original Score
Sherlock Holmes (2009)
2010
World Soundtrack Award
World Soundtrack Awards
Soundtrack Composer of the Year
Sherlock Holmes (2009)
2010
World Soundtrack Award
World Soundtrack Awards
Best Original Soundtrack of the Year
Sherlock Holmes (2009)
2010
Primetime Emmy
Primetime Emmy Awards
Outstanding Music Composition for a Miniseries, Movie or a Special
The Pacific (2010)
Blake Neely (music by)

Geoff Zanelli (music by)
2010
BAFTA Games Award
BAFTA Awards
Best Original Score
Call of Duty: Modern Warfare 2 (2009)
Lorne Balfe
2010
Saturn Award
Academy of Science Fiction, Fantasy & Horror Films, USA
Best Music
Sherlock Holmes (2009)
2010
Critics Choice Award
Broadcast Film Critics Association Awards
Best Score
Sherlock Holmes (2009)
2010
CFCA Award
Chicago Film Critics Association Awards
Best Original Score
Inception (2010)
2010
IFMCA Award
International Film Music Critics Award (IFMCA)
Film Score of the Year
Inception (2010)
2010
IFMCA Award
International Film Music Critics Award (IFMCA)
Film Composer of the Year
Inception (2010)
2010
IFMCA Award
International Film Music Critics Award (IFMCA)
Best Original Score for an Action/Adventure/Thriller Film
Inception (2010)
2010
Sierra Award
Las Vegas Film Critics Society Awards
Best Score
Inception (2010)
2009
World Soundtrack Award
World Soundtrack Awards
Soundtrack Composer of the Year
Frost/Nixon (2008)
2009
World Soundtrack Award
World Soundtrack Awards
Best Original Soundtrack of the Year
Frost/Nixon (2008)
2009
Golden Globe
Golden Globes, USA
Best Original Score - Motion Picture
Frost/Nixon (2008)
2009
Anthony Asquith Award for Film Music
BAFTA Awards
The Dark Knight (2008)
James Newton Howard
2009
Critics Choice Award
Broadcast Film Critics Association Awards
Best Composer
The Dark Knight (2008)
James Newton Howard
2009
Gold Derby Award
Gold Derby Awards
Original Score
The Dark Knight (2008)
James Newton Howard
2009
HFCS Award
Houston Film Critics Society Awards
Best Original Score
Sherlock Holmes (2009)
2009
ICS Award
International Cinephile Society Awards
Best Original Score
The Dark Knight (2008)
James Newton Howard
2009
IFMCA Award
International Film Music Critics Award (IFMCA)
Best Original Score for a Video Game or Interactive Media
Call of Duty: Modern Warfare 2 (2009)
Lorne Balfe
2009
IFMCA Award
International Film Music Critics Award (IFMCA)
Best Original Score for an Action/Adventure Film
Sherlock Holmes (2009)
2009
OFTA Film Award
Online Film & Television Association
Best Music, Original Score
The Dark Knight (2008)
James Newton Howard
2008
SLFCA Award
St. Louis Film Critics Association, US
Best Music
The Dark Knight (2008)
James Newton Howard
2008
Davis Award
Awards Circuit Community Awards
Best Original Score
The Dark Knight (2008)
James Newton Howard (composer)
2008
CFCA Award
Chicago Film Critics Association Awards
Best Original Score
The Dark Knight (2008)
James Newton Howard
2008
HFCS Award
Houston Film Critics Society Awards
Best Original Score
The Dark Knight (2008)
James Newton Howard
2008
IFMCA Award
International Film Music Critics Award (IFMCA)
Film Score of the Year
The Dark Knight (2008)
James Newton Howard
2008
IFMCA Award
International Film Music Critics Award (IFMCA)
Best Original Score for an Action/Adventure Film
The Dark Knight (2008)
James Newton Howard
2007
Golden Globe
Golden Globes, USA
Best Original Score - Motion Picture
The Da Vinci Code (2006)
2007
Critics Choice Award
Broadcast Film Critics Association Awards
Best Composer
The Da Vinci Code (2006)
2007
Grammy
Grammy Awards
Best Score Soundtrack Album for Motion Picture, Television or Other Visual Media
The Da Vinci Code (2006)
2007
Grammy
Grammy Awards
Best Score Soundtrack Album for Motion Picture, Television or Other Visual Media
Pirates of the Caribbean: Dead Man's Chest (2006)
2007
IFMCA Award
International Film Music Critics Award (IFMCA)
Best Original Score for an Action/Adventure Film
Pirates of the Caribbean: At World's End (2007)
2007
IFMCA Award
International Film Music Critics Award (IFMCA)
Film Music Composition of the Year
Pirates of the Caribbean: At World's End (2007)
2006
OFCS Award
Online Film Critics Society Awards
Best Original Score
Batman Begins (2005)
James Newton Howard
2006
Satellite Award
Satellite Awards
Best Original Score
The Da Vinci Code (2006)
2006
Saturn Award
Academy of Science Fiction, Fantasy & Horror Films, USA
Best Music
Batman Begins (2005)
James Newton Howard
2006
Annie
Annie Awards
Best Music in an Animated Feature Production
Madagascar (2005)
2006
CFCA Award
Chicago Film Critics Association Awards
Best Original Score
Batman Begins (2005)
James Newton Howard
2006
IFMCA Award
International Film Music Critics Award (IFMCA)
Film Score of the Year
The Da Vinci Code (2006)
2006
IFMCA Award
International Film Music Critics Award (IFMCA)
Film Composer of the Year
2006
IFMCA Award
International Film Music Critics Award (IFMCA)
Best Single Cue
The Da Vinci Code (2006)
2006
IFMCA Award
International Film Music Critics Award (IFMCA)
Best Original Score for an Action/Adventure/Thriller Film
Pirates of the Caribbean: Dead Man's Chest (2006)
2006
IFMCA Award
International Film Music Critics Award (IFMCA)
Film Music Composition of the Year
The Da Vinci Code (2006)
2005
World Soundtrack Award
World Soundtrack Awards
Best Original Soundtrack of the Year
Batman Begins (2005)
James Newton Howard
2005
Golden Globe
Golden Globes, USA
Best Original Score - Motion Picture
Spanglish (2004)
2005
IFMCA Award
International Film Music Critics Award (IFMCA)
Best Original Score for an Action/Adventure Film
Batman Begins (2005)
James Newton Howard
2005
IFMCA Award
International Film Music Critics Award (IFMCA)
Best Original Score for a Horror/Thriller Film
The Ring Two (2005)
Henning Lohner

Martin Tillman
2004
OFCS Award
Online Film Critics Society Awards
Best Original Score
The Last Samurai (2003)
2004
PFCS Award
Phoenix Film Critics Society Awards
Best Original Score
The Last Samurai (2003)
2004
Golden Globe
Golden Globes, USA
Best Original Score - Motion Picture
The Last Samurai (2003)
2004
Critics Choice Award
Broadcast Film Critics Association Awards
Best Composer
The Last Samurai (2003)
2004
Gold Derby Award
Gold Derby Awards
Original Score
The Last Samurai (2003)
2004
IFMCA Award
International Film Music Critics Award (IFMCA)
Best Original Score for an Action/Adventure Film
King Arthur (2004)
2004
OFTA Film Award
Online Film & Television Association
Best Music, Original Score
The Last Samurai (2003)
2003
Golden Globe
Golden Globes, USA
Best Original Song - Motion Picture
Spirit: Stallion of the Cimarron (2002)
Bryan Adams (lyrics)

Gretchen Peters (lyrics)
2002
Golden Satellite Award
Satellite Awards
Best Original Score
Hannibal (2001)
2002
World Soundtrack Award
World Soundtrack Awards
Soundtrack Composer of the Year
Black Hawk Down (2001)
2002
World Soundtrack Award
World Soundtrack Awards
Best Original Soundtrack of the Year
Black Hawk Down (2001)
2002
World Soundtrack Award
World Soundtrack Awards
Best Original Song Written for a Film
Spirit: Stallion of the Cimarron (2002)
Bryan Adams (lyricist/performer)
2002
World Soundtrack Award
World Soundtrack Awards
Best Original Song Written for a Film
Spirit: Stallion of the Cimarron (2002)
Bryan Adams (lyricist/performer)

Gretchen Peters (performer)
2002
Golden Globe
Golden Globes, USA
Best Original Score - Motion Picture
Pearl Harbor (2001)
2001
OFCS Award
Online Film Critics Society Awards
Best Original Score
Gladiator (2000)
Lisa Gerrard

Klaus Badelt
2001
Oscar
Academy Awards, USA
Best Music, Original Score
Gladiator (2000)
2001
World Soundtrack Award
World Soundtrack Awards
Soundtrack Composer of the Year
Hannibal (2001)
2001
World Soundtrack Award
World Soundtrack Awards
Best Original Soundtrack of the Year
Hannibal (2001)
2001
Anthony Asquith Award for Film Music
BAFTA Awards
Gladiator (2000)
Lisa Gerrard
2001
Saturn Award
Academy of Science Fiction, Fantasy & Horror Films, USA
Best Music
Gladiator (2000)
Lisa Gerrard
2001
Saturn Award
Academy of Science Fiction, Fantasy & Horror Films, USA
Best Music
The Road to El Dorado (2000)
John Powell
2001
ARIA Music Award
ARIA Music Awards
Best Original Soundtrack Album
Gladiator (2000)
Lisa Gerrard
2001
Davis Award
Awards Circuit Community Awards
Best Original Score
Pearl Harbor (2001)
2001
CFCA Award
Chicago Film Critics Association Awards
Best Original Score
Gladiator (2000)
Lisa Gerrard
2001
Grammy
Grammy Awards
Best Score Soundtrack Album for a Motion Picture, Television or other Visual Media
Gladiator (2000)
Lisa Gerrard
2001
OFTA Film Award
Online Film & Television Association
Best Music, Original Score
Gladiator (2000)
Lisa Gerrard
2000
Annie
Annie Awards
Outstanding Individual Achievement for Music in an Animated Feature Production
The Road to El Dorado (2000)
John Powell (music)

Elton John (music)

Tim Rice (music)
2000
ACCA
Awards Circuit Community Awards
Best Original Score
Gladiator (2000)
1999
OFCS Award
Online Film Critics Society Awards
Best Original Score
The Prince of Egypt (1998)
1999
Oscar
Academy Awards, USA
Best Music, Original Musical or Comedy Score
The Prince of Egypt (1998)
Stephen Schwartz (music/lyrics)
1999
Oscar
Academy Awards, USA
Best Music, Original Dramatic Score
The Thin Red Line (1998)
1999
Golden Globe
Golden Globes, USA
Best Original Score - Motion Picture
The Prince of Egypt (1998)
Stephen Schwartz
1999
Saturn Award
Academy of Science Fiction, Fantasy & Horror Films, USA
Best Music
The Prince of Egypt (1998)
1999
OFTA Film Award
Online Film & Television Association
Best Music, Original Dramatic Score
The Thin Red Line (1998)
1998
Oscar
Academy Awards, USA
Best Music, Original Musical or Comedy Score
As Good as It Gets (1997)
1998
FMCJ Award
International Film Music Critics Award (IFMCA)
Best Original Score for an Adventure Film
The Prince of Egypt (1998)
1997
Oscar
Academy Awards, USA
Best Music, Original Musical or Comedy Score
The Preacher's Wife (1996)
1997
Saturn Award
Academy of Science Fiction, Fantasy & Horror Films, USA
Best Music
The Rock (1996)
Nick Glennie-Smith

Harry Gregson-Williams
1996
Saturn Award
Academy of Science Fiction, Fantasy & Horror Films, USA
Best Music
Crimson Tide (1995)
1995
Anthony Asquith Award for Film Music
BAFTA Awards
The Lion King (1994)
1995
Grammy
Grammy Awards
Best Instrumental Composition Written for a Motion Picture or for Television
The Lion King (1994)
1993
Saturn Award
Academy of Science Fiction, Fantasy & Horror Films, USA
Best Music
Toys (1992)
Trevor Horn
1992
BAFTA Film Award
BAFTA Awards
Best Original Film Score
Thelma & Louise (1991)
1991
Grammy
Grammy Awards
Best Instrumental Composition Written for a Motion Picture or for Television
Driving Miss Daisy (1989)
1989
Oscar
Academy Awards, USA
Best Music, Original Score
Rain Man (1988)
2nd Place Awards
2nd place awards
| Year | Award | Ceremony | Nomination | Movie | Award shared with |
| --- | --- | --- | --- | --- | --- |
| 2013 | IFJA Award | Indiana Film Journalists Association, US | Best Musical Score | Rush (2013) | |
| 2010 | ACCA | Awards Circuit Community Awards | Best Original Score | Inception (2010) | |
| 2008 | ACCA | Awards Circuit Community Awards | Best Original Score | The Dark Knight (2008) | James Newton Howard (composer) |
| 1998 | ACCA | Awards Circuit Community Awards | Best Original Score | The Thin Red Line (1998) | |

Filmography
Music Department
| Title | Year | Status | Character |
| --- | --- | --- | --- |
| Threat Matrix | 2003 | TV Series composer - 3 episodes | |
| Matchstick Men | 2003 | music arranger / music programmer | |
| Pirates of the Caribbean: The Curse of the Black Pearl | 2003 | music editor / music programmer / score producer / soundtrack producer | |
| Live from Baghdad | 2002 | TV Movie executive music producer | |
| Black Hawk Down | 2001 | conductor - uncredited / musician: keyboards - uncredited | |
| I Am Sam | 2001 | original music producer | |
| The Critic | 2000-2001 | TV Series composer - 10 episodes | |
| Jason X | 2001 | musician: guitar | |
| Mission: Impossible II | 2000 | conductor / musician | |
| Endurance | 1999 | music producer | |
| The Lion King 2: Simba's Pride | 1998 | Video composer: song "He Lives in You" | |
| Antz | 1998 | executive music producer | |
| With Friends Like These... | 1998 | music producer | |
| As Good as It Gets | 1997 | music arranger - uncredited | |
| The Borrowers | 1997 | score producer | |
| Fame L.A. | 1997 | TV Series score producer | |
| Deceiver | 1997 | advisor: sound | |
| Face/Off | 1997 | score producer | |
| High Incident | 1996-1997 | TV Series composer - 32 episodes | |
| Smilla's Sense of Snow | 1997 | composer: additional music | |
| The Rock | 1996 | music producer / score arranger | |
| Muppet Treasure Island | 1996 | arranger: songs | |
| Broken Arrow | 1996 | score arranger | |
| White Squall | 1996 | composer: additional music | |
| Going for Gold | 1987-1996 | TV Series composer - 699 episodes | |
| Beyond Rangoon | 1995 | music producer | |
| The Critic | 1994-1995 | TV Series composer - 24 episodes | |
| The Lion King | 1994 | Video Game composer: original themes | |
| The Lion King | 1994 | music supervisor / original score arranger | |
| Monkey Trouble | 1994 | composer: additional music | |
| Batman: Mask of the Phantasm | 1993 | synthesist | |
| The House of the Spirits | 1993 | music arranger | |
| Lifepod | 1993 | TV Movie composer: theme music | |
| Sniper | 1993 | composer: additional music | |
| Millennium: Tribal Wisdom and the Modern World | 1992 | TV Series composer: theme music - 1992 | |
| Toys | 1992 | music arranger / musician | |
| Dakota Road | 1992 | music advisor | |
| White Fang | 1991/I | composer: additional music | |
| Prisoner of Rio | 1988 | composer: additional music | |
| The Last Emperor | 1987 | music producer: London - as Hans F. Zimmer / musical associate: London - as Hans F. Zimmer | |
| Prick Up Your Ears | 1987 | musician: synthesizers | |
| The Wind | 1986 | Video musician: electronic music | |
| Castaway | 1986 | composer: additional music | |
| The Lightship | 1985 | music producer: electronic music | |
| My Beautiful Laundrette | 1985 | music producer | |
| Insignificance | 1985 | composer: additional music | |
| Eureka | 1983 | composer: additional music - uncredited | |
| Moonlighting | 1982 | composer: electronic music | |
| Rings | 2017 | executive music producer post-production | |
| The Edge of Seventeen | 2016 | score producer | |
| 13 Hours | 2016 | executive music producer | |
| Through the Wormhole | | TV Series documentary main title theme by - 30 episodes, 2010 - 2016 composer - 2 episodes, 2016 | |
| Freeheld | 2015 | synth programming | |
| A.D. The Bible Continues | 2015 | TV Series musical director - 12 episodes | |
| Terminator Genisys | 2015 | executive music producer | |
| The Little Prince | 2015/I | synth programmer | |
| Auschwitz | 2015 | Documentary short score producer | |
| Sons of Liberty | | TV Mini-Series theme music - 2 episodes, 2015 composer - 1 episode, 2015 | |
| Interstellar | 2014 | composer: theme music | |
| Nocturnal | 2014/II | Short stock music | |
| Transformers: Age of Extinction | 2014 | composer: additional music | |
| Divergent | 2014 | executive music producer | |
| Beyond: Two Souls | 2013 | Video Game music producer | |
| Last Love | 2013 | score producer | |
| Hansel & Gretel: Witch Hunters | 2013 | executive music producer | |
| Bullet to the Head | 2012 | music producer - uncredited / score producer | |
| The Dark Knight Rises | 2012 | synth programming | |
| The 84th Annual Academy Awards | 2012 | TV Special music consultant | |
| Pirates of the Caribbean: Tales of the Code: Wedlocked | 2011 | Short composer: theme music | |
| Curiosity | 2011 | TV Series documentary composer - 1 episode | |
| Pirates of the Caribbean: On Stranger Tides | 2011 | composer: theme music / score producer | |
| The Dilemma | 2011 | featured musician | |
| Mr. J | 2010 | Short composer: music | |
| Inception | 2010 | synthesizer programmer | |
| Despicable Me | 2010 | score producer | |
| Sherlock Holmes | 2009 | music producer | |
| Call of Duty: Modern Warfare 2 | 2009 | Video Game composer: main themes / music producer | |
| Transformers: Revenge of the Fallen | 2009 | composer: additional music | |
| HBO First Look | 2007-2009 | TV Series documentary executive music producer - 2 episodes | |
| Monsters vs. Aliens | 2009 | executive music producer | |
| Love Tap | 2008 | Short music producer | |
| Madagascar: Escape 2 Africa | 2008 | musician: synthesizers | |
| Frost/Nixon | 2008 | orchestrator | |
| Babylon A.D. | 2008 | executive music producer - uncredited / music consultant | |
| The Dark Knight | 2008 | musician: synthesizer - uncredited / synthesizer programmer | |
| Iron Man | 2008 | executive music producer | |
| Vantage Point | 2008 | music consultant - uncredited | |
| Pirates of the Caribbean Online | 2007 | Video Game composer: theme music | |
| Bee Movie | 2007 | executive music producer | |
| August Rush | 2007 | composer: theme music / executive score producer - uncredited | |
| Running the Sahara | 2007 | Documentary score music producer | |
| The Holiday | 2006 | soloist: piano | |
| The Prestige | 2006 | executive music producer | |
| Urmel aus dem Eis | 2006 | score producer | |
| Over the Hedge | 2006 | executive music producer | |
| Curious George | 2006 | executive music producer | |
| Ask the Dust | 2006 | score producer | |
| Blood+ | 2005 | TV Series music producer | |
| The Curse of the Were-Rabbit | 2005 | music score producer | |
| All the Invisible Children | 2005 | music producer: Jordan & Ridley Scott segment | |
| The Island | 2005 | score producer | |
| El sueño de Paco | 2005 | soundtrack | |
| The Ring Two | 2005 | composer: themes | |
| The Contender | 2005 | TV Series composer: title theme | |
| House of D | 2004 | executive producer: music score | |
| Ella Enchanted | 2004 | executive score producer | |
| The Last Samurai | 2003 | score arranger / score programmer | |
Composer
| Title | Year | Status | Character |
| --- | --- | --- | --- |
| Dunkirk | 2017 | post-production | |
| Hans Zimmer Live on Tour | 2017 | post-production | |
| The Boss Baby | 2017 | filming | |
| Hidden Figures | 2016 | completed | |
| Planet Earth II | 2016 | TV Mini-Series documentary 6 episodes | |
| Inferno | 2016/I | music by | |
| Through the Wormhole | 2011-2016 | TV Series documentary 24 episodes | |
| The Last Face | 2016 | | |
| Batman v Superman: Dawn of Justice | 2016 | | |
| Kung Fu Panda 3 | 2016 | | |
| Kung Fu Panda: Secrets of the Scroll | 2016 | Short music by | |
| Freeheld | 2015 | | |
| The Little Prince | 2015/I | | |
| Les bosquets | 2015 | Documentary short | |
| Premier Boxing Champions | 2015 | TV Series 2015 | |
| Chappie | 2015 | | |
| Woman in Gold | 2015 | | |
| Sons of Liberty | 2015 | TV Mini-Series | |
| Women of the Bible | 2014 | TV Movie | |
| Interstellar | 2014 | | |
| The Simpsons Take the Bowl | 2014 | Video | |
| The Amazing Spider-Man 2 | 2014 | | |
| Son of God | 2014 | | |
| Winter's Tale | 2014 | | |
| Rush | 2013/I | | |
| 12 Years a Slave | 2013 | | |
| Last Love | 2013 | | |
| The Lone Ranger | 2013 | | |
| Man of Steel | 2013 | | |
| The Bible | | TV Mini-Series documentary 8 episodes, 2013 music composer - 1 episode, 2013 | |
| Inception: In 60 Seconds | 2013 | Short | |
| The Dawkins Movie | 2012 | Short | |
| The Dark Knight Rises | 2012 | | |
| The Longest Daycare | 2012 | Short | |
| Madagascar 3: Europe's Most Wanted | 2012 | music by | |
| Kung Fu Panda: Secrets of the Masters | 2011 | Video short | |
| Sherlock Holmes: A Game of Shadows | 2011 | | |
| Curiosity | 2011 | TV Series documentary 1 episode | |
| Jealous of the Birds | 2011 | Documentary | |
| Kung Fu Panda 2 | 2011 | | |
| Batman: Night's End | 2011 | Short | |
| Pirates of the Caribbean: On Stranger Tides | 2011 | | |
| Crysis 2 | 2011 | Video Game | |
| Megamind: The Button of Doom | 2011 | Video short | |
| Rango | 2011 | | |
| The Dilemma | 2011 | | |
| The Cover-Up | 2010 | Short | |
| How Do You Know | 2010 | | |
| Inception: Motion Comics | 2010 | TV Series 2010 | |
| Kung Fu Panda Holiday | 2010 | TV Short | |
| Megamind | 2010 | | |
| Inception | 2010 | | |
| The Pacific | 2010 | TV Mini-Series 10 episodes | |
| Henri 4 | 2010 | | |
| Sherlock Holmes | 2009 | | |
| It's Complicated | 2009 | | |
| Call of Duty: Modern Warfare 2 | 2009 | Video Game | |
| Angels & Demons | 2009 | | |
| Pirate Radio | 2009 | uncredited | |
| Kung Fu Panda: Secrets of the Furious Five | 2008 | Video short | |
| Madagascar: Escape 2 Africa | 2008 | | |
| Frost/Nixon | 2008 | | |
| The Burning Plain | 2008 | | |
| The Dark Knight | 2008 | | |
| Kung Fu Panda | 2008 | | |
| Casi divas | 2008 | | |
| Batman: The Dark Knight | 2008 | Video short | |
| The Simpsons Movie | 2007 | music by | |
| Pirates of the Caribbean: At World's End | 2007 | | |
| The Holiday | 2006 | | |
| French Bomber Detective | 2006 | Short | |
| Pirates of the Caribbean: Dead Man's Chest | 2006 | | |
| The Da Vinci Code | 2006 | | |
| The Weather Man | 2005 | | |
| The Little Polar Bear 2: The Mysterious Island | 2005 | | |
| Batman Begins | 2005 | | |
| Madagascar | 2005 | | |
| Spanglish | 2004 | | |
| Lauras Stern | 2004 | | |
| Shark Tale | 2004 | | |
| Thunderbirds | 2004 | | |
| King Arthur | 2004 | | |
| Journey to Safety: Making 'Tears of the Sun' | 2003 | Video documentary short from "Tears of the Sun" | |
| Something's Gotta Give | 2003 | | |
| The Last Samurai | 2003 | | |
| Matchstick Men | 2003 | | |
| Tears of the Sun | 2003 | | |
| The Ring | 2002 | | |
| The Essence of Combat: Making 'Black Hawk Down' | 2002 | Video documentary | |
| Thelma & Louise: The Last Journey | 2002 | Video documentary | |
| Spirit: Stallion of the Cimarron | 2002 | | |
| Black Hawk Down | 2001 | | |
| Riding in Cars with Boys | 2001 | | |
| Invincible | 2001 | | |
| Breaking the Silence: The Making of 'Hannibal' | 2001 | Video documentary | |
| Die Motorrad-Cops: Hart am Limit | 2000-2001 | TV Series 23 episodes | |
| Pearl Harbor | 2001 | | |
| Hannibal | 2001 | | |
| The Pledge | 2001/I | | |
| An Everlasting Piece | 2000 | | |
| Gladiator Games: The Roman Bloodsport | 2000 | TV Movie documentary | |
| Hans Zimmer: Scoring Gladiator | 2000 | Video documentary short | |
| Mission: Impossible II | 2000 | | |
| Gladiator | 2000 | | |
| HBO First Look | 2000 | TV Series documentary 1 episode | |
| The Road to El Dorado | 2000 | | |
| Chill Factor | 1999 | | |
| El candidato | 1999 | TV Series 3 episodes | |
| The Thin Red Line | 1998 | | |
| The Prince of Egypt | 1998 | score | |
| The Last Days | 1998 | Documentary | |
| As Good as It Gets | 1997 | music by | |
| The Peacemaker | 1997 | | |
| Smilla's Sense of Snow | 1997 | | |
| Muppets Treasure Island | 1996 | Video Game | |
| The Preacher's Wife | 1996 | | |
| The Fan | 1996 | | |
| The Rock | 1996 | | |
| Muppet Treasure Island | 1996 | | |
| Broken Arrow | 1996 | | |
| Two Deaths | 1995 | | |
| Something to Talk About | 1995 | | |
| Nine Months | 1995 | | |
| Beyond Rangoon | 1995 | | |
| Crimson Tide | 1995 | | |
| Drop Zone | 1994 | | |
| Renaissance Man | 1994 | | |
| The Lion King | 1994 | | |
| I'll Do Anything | 1994 | | |
| Space Rangers | 1993-1994 | TV Series 6 episodes | |
| The House of the Spirits | 1993 | | |
| Cool Runnings | 1993 | | |
| True Romance | 1993 | | |
| Calendar Girl | 1993 | | |
| Younger and Younger | 1993 | | |
| Point of No Return | 1993 | | |
| Millennium: Tribal Wisdom and the Modern World | 1992 | TV Series 1992 | |
| Spies Inc. | 1992 | | |
| Toys | 1992 | | |
| A League of Their Own | 1992 | | |
| The Power of One | 1992 | | |
| Radio Flyer | 1992 | | |
| Where Sleeping Dogs Lie | 1991 | | |
| K2 | 1991 | European version | |
| To the Moon, Alice | 1991 | Short as Hans Florian Zimmer | |
| Regarding Henry | 1991 | | |
| Backdraft | 1991 | | |
| Thelma & Louise | 1991 | | |
| Green Card | 1990 | | |
| Pacific Heights | 1990 | | |
| Days of Thunder | 1990 | | |
| Fools of Fortune | 1990 | | |
| Bird on a Wire | 1990 | | |
| Chicago Joe and the Showgirl | 1990 | | |
| Arcadia | 1990 | Short | |
| Driving Miss Daisy | 1989 | music composed by | |
| Black Rain | 1989 | | |
| Dark Obsession | 1989 | | |
| Twister | 1989 | | |
| Rain Man | 1988 | | |
| First Born | 1988 | TV Mini-Series 3 episodes | |
| Paperhouse | 1988 | | |
| Burning Secret | 1988 | | |
| Death Street USA | 1988 | | |
| The Fruit Machine | 1988 | | |
| A World Apart | 1988 | | |
| Taffin | 1988 | | |
| The Nature of the Beast | 1988 | | |
| Comeback | 1987 | TV Movie | |
| Going for Gold | 1987 | TV Series | |
| Terminal Exposure | 1987 | | |
| The Wind | 1986 | Video | |
| Separate Vacations | 1986 | | |
| The Zero Boys | 1986 | | |
| Vardo | 1986 | Short | |
| Wild Horses | 1985 | TV Movie | |
| Insignificance | 1985 | | |
| Histoire d'O: Chapitre 2 | 1984 | | |
| Success Is the Best Revenge | 1984 | | |
Soundtrack
| Title | Year | Status | Character |
| --- | --- | --- | --- |
| The Bible | 2013 | TV Mini-Series documentary 10 episodes | |
| Saturday | 2013/I | Short performer: "Mano a Mano" / writer: "Mano a Mano", "Best Friends" | |
| Gui Truong Luong | 2012 | Video short "Me And Myself" | |
| Pastewka | 2012 | TV Series 1 episode | |
| Hollywood in Vienna 2012 | 2012 | TV Special music: "Inception" | |
| Nostalgia Critic | | TV Series music - 2 episodes, 2010 - 2012 arranger - 1 episode, 2010 producer - 1 episode, 2010 | |
| The Filthy Frank Show | 2012 | TV Series short writer - 1 episode | |
| Dancing Stars | 2012 | TV Series writer - 1 episode | |
| 16H en mission | 2012 | Documentary short writer: "First Strike" | |
| Sherlock Holmes: A Game of Shadows | 2011 | writer: "Romanian Wind " - uncredited | |
| Kung Fu Panda: Legends of Awesomeness | 2011 | TV Series music: "Kung Fu Fighting" | |
| Kung Fu Panda 2 | 2011 | producer: "Iridescent" | |
| The Tonight Show with Jay Leno | 2011 | TV Series writer - 1 episode | |
| Pirates of the Caribbean: On Stranger Tides | 2011 | writer: "Mermaids" | |
| Rango | 2011 | producer: "RANGO", "WALK DON'T RANGO", "RANGO THEME SONG" / writer: "RIGHT ON TARGET" | |
| Penn & Teller: Fool Us | 2011 | TV Series writer - 1 episode | |
| Megamind | 2010 | writer: "Stars and Tights" | |
| The Pacific | 2010 | TV Mini-Series writer - 10 episodes | |
| The Practice of the Wild | 2010 | Documentary "Light" | |
| Assassin | 2010 | Short writer: "Instrumental musics" | |
| Mr. Nobody | 2009 | "God Yu Tekem Laef Blong Mi" | |
| Capitalism: A Love Story | 2009 | Documentary performer: "The Final Interview", "Watergate", "Status", "Pardon The Phlebitis" / writer: "The Final Interview", "Watergate", "Status", "Pardon The Phlebitis" | |
| David Garrett Live in Berlin | 2009 | TV Movie writer: "He's a Pirate" | |
| Pirate Radio | 2009 | writer: "Sink or Swim" | |
| L'isola dei famosi | | TV Series performer - 7 episodes, 2007 - 2008 writer - 2 episodes, 2007 | |
| Madagascar: Escape 2 Africa | 2008 | performer: "Alex on the Spot", "Volcano", "Party! Party! Party!" - uncredited / writer: "The Traveling Song", "Big And Chunky", "She Loves Me", "Best Friends", "Alex on the Spot" uncredited, "Volcano" uncredited, "Party! Party! Party!" uncredited | |
| X Factor | 2008/II | TV Series performer: "Batman Begins Theme" | |
| War of the Servers | 2007 | writer: "Corynorhinus", "One Day" | |
| Where's Waldo: The Second Coming | 2007 | "Journey to the Line" | |
| Pirates of the Caribbean: At World's End | 2007 | music: "Hoist the Colours" | |
| Sicko | 2007 | Documentary performer: "Beam" | |
| The Holiday | 2006 | writer: "Driving Miss Daisy" 1989 | |
| L'isola dei famosi - Le Olimpiadi | 2006 | TV Movie performer: "Honor Him" | |
| DOA: Dead or Alive | 2006 | performer: "Bitches from Hell", "Loaded Guns", "Picking Up J.D." / writer: "Bitches from Hell", "Loaded Guns", "Picking Up J.D." | |
| Pirates of the Caribbean: Dead Man's Chest | 2006 | writer: "Davy Jones" - uncredited | |
| Kingdom Hearts II | 2005 | Video Game music: "He's A Pirate" | |
| Kronk's New Groove | 2005 | Video writer: "This Land" | |
| Chicken Little | 2005 | lyrics: "Nants' Ingonyama" / music: "Nants' Ingonyama" | |
| The Sandbox | 2005 | Short "Idyll's End" | |
| Undiscovered | 2005 | writer: "Why Not Me" | |
| Lauras Stern | 2004 | music: "Touch the Sky" | |
| Running Away | 2004 | Short writer: "Mutiny" | |
| Thunderbirds | 2004 | arranger: "Thunderbirds are Go!" | |
| King Arthur | 2004 | writer: "Tell Me Now What You See" | |
| The Lion King 1 1/2 | 2004 | Video music: "Homeward Bound", "Father's Footsteps", "Simba and Nala Move In / End" | |
| Ire | 2004 | Short writer: "Black Hawk down" | |
| Carniv | 2003 | TV Series writer - 1 episode | |
| Noam Chomsky: Rebel Without a Pause | 2003 | Documentary writer: "You're So Cool" | |
| Idols | 2003 | TV Series writer - 1 episode | |
| Australian Idol | 2003 | TV Series writer - 1 episode | |
| Johnny English | 2003 | music: "A Man for All Seasons" | |
| Tears of the Sun | 2003 | music: "Night" / writer: "Heart Of Darkness", "Small Piece For Doumbek And Strings / Kopano Part I", "Kopano Part II", "Night", "The Jablonsky Variations On A Theme By HZ / Cameroon Border Post" | |
| Hinter Gittern - Der Frauenknast | 2002 | TV Series writer - 1 episode | |
| Spirit: Stallion of the Cimarron | 2002 | writer: "Here I am", "This is where I belong", "Here I am" end credits version, "I Will Always Return" | |
| Gary Webb: In His Own Words | 2002 | Documentary short performer: "Thin Red Line" / writer: "Thin Red Line" | |
| Expeditie Robinson | 2000 | TV Series writer: "Hummell Gets The Rockets", "Molossus" | |
| Gladiator | 2000 | writer: "Now We Are Free" | |
| The Prince of Egypt | 1998 | producer: "Deliver Us", "All I Ever Wanted", "When You Believe" | |
| Jack Frost | 1998 | writer: "Final Fire" | |
| A Gala Christmas in Vienna | 1997 | TV Movie writer: "The Closing of the Year" | |
| Scream 2 | 1997 | writer: "Brothers", "Secure" | |
| As Good as It Gets | 1997 | producer: "ALWAYS LOOK ON THE BRIGHT SIDE OF LIFE", "You'll Always Be My Shining Star" uncredited | |
| The Hunger | 1997 | TV Series 1 episode | |
| The Fan | 1996 | writer: "LETTING GO" | |
| Broken Arrow | 1996 | writer: "Brothers" | |
| The Lion King | 1994 | Video Game arranger: "Be Prepared" / producer: "Be Prepared" | |
| The Lion King | 1994 | arranger: "Circle of Life" 1994, "Be Prepared" 1994 / producer: "Circle of Life" 1994, "Be Prepared" 1994 | |
| True Romance | 1993 | "You're So Cool" | |
| Aspen Extreme | 1993 | writer: "The Driver Pt. II" | |
| Toys | 1992 | writer: "THE CLOSING OF THE YEAR", "LET JOY AND INNOCENCE PREVAIL", "THE CLOSING OF THE YEAR / HAPPY WORKERS" | |
| The Power of One | 1992 | arranger: "9th Symphony" / writer: "Mother Africa", "Rainmaker", "The Penny Whistle Song", "The Power of One" | |
| K2 | 1991 | "Takane's Death" / performer: "Ascent", "Descent" / writer: "Ascent", "Descent" | |
| Thelma & Louise | 1991 | performer: "Thunderbird" - uncredited / writer: "Thunderbird" - uncredited | |
| Days of Thunder | 1990 | writer: "The Last Note of Freedom", "Days of Thunder" uncredited | |
| Black Rain | 1989 | "I'LL BE HOLDING ON" | |
| A World Apart | 1988 | arranger: "Nkosi Sikelel' iAfrika" - uncredited | |
| Robin and Marian | 1976 | music: "Escape" - uncredited | |
| Lappajärven naarasleijona | 2016 | TV Movie documentary "Day One", "Red Warrior" | |
| Ladbrokes Players Championship | 2016 | TV Series writer - 12 episodes | |
| 888.com World Grand Prix | 2016 | TV Series writer - 8 episodes | |
| How Long the Night | 2016 | Short writer: "Message From Home" | |
| Sorry to Say | 2015 | Short "Rango Suite" | |
| Gintberg på kanten | 2015 | TV Series documentary writer - 1 episode | |
| Reel Iconic | 2015 | TV Mini-Series 2 episodes | |
| The Little Prince | 2015/I | performer: "Suis-moi", "Equation", "Le Tour de France en Diligence", "Suis-moi Reprise" / writer: "Suis-moi", "Equation", "Le Tour de France en Diligence", "Suis-moi Reprise" | |
| Ja jesam | 2015 | Short writer: "CheValiers De Sangreal" | |
| El conejo blanco: Warped to Hiroshima!! | 2015 | Short writer: "Lighthouse Music" | |
| The 87th Annual Academy Awards | 2015 | TV Special writer: "Soap" | |
| Worst Film Ever (Christmas Special) | 2014 | Short writer: "Hunger" | |
| Dancing with the Stars | | TV Series writer - 1 episode, 2014 music - 1 episode, 2013 | |
| Home Bound | 2014 | Short "Born to Darkness" | |
| Pride | 2014/I | performer: "AIDS - Monglith" / writer: "AIDS - Monglith" | |
| Dreamland | 2014 | TV Series 2 episodes | |
| The Tonight Show Starring Jimmy Fallon | | TV Series performer - 1 episode, 2014 writer - 1 episode, 2014 | |
| Pastor Mike Online | 2011-2014 | TV Series writer - 15 episodes | |
| The Amazing Spider-Man 2 | 2014 | performer: "It's On Again", "Here" / producer: "It's On Again" / writer: "It's On Again", "Here" | |
| 1,001 Movies You Must See (Before You Die) | 2014 | Short "You're so cool" | |
| The Letters | 2014/II | writer: "Patricide" from the motion picture tt0172495, "Silence" from the motion picture tt0120863, "Journey to the Line" from the motion picture tt0120863, "The Village" from the motion picture tt0120863 | |
| Dracula | 2013-2014 | TV Series writer - 2 episodes | |
| Alarm für Cobra 11 - Die Autobahnpolizei | 2013 | TV Series 1 episode | |
| Versus: The Way to Shadow | 2013 | Short writer: "Molossus" - uncredited | |
| Guardian of the City | 2013 | Short "Instrumental musics" | |
| The Dark Knight in the Playroom | 2013 | Video short writer: "A Dark Knight" - uncredited | |
| So You Think You Can Dance | 2013 | TV Series writer - 1 episode | |
| The Lone Ranger | 2013 | arranger: "After The Battle of Aughrim" | |
| Revenge | 2013 | TV Series writer - 1 episode | |
Producer
| Title | Year | Status | Character |
| --- | --- | --- | --- |
| Les bosquets | 2015 | Documentary short executive producer | |
| King of the Jungle | 2000 | executive producer | |
Actor
| Title | Year | Status | Character |
| --- | --- | --- | --- |
| Man kann ja nie wissen | 1987 | | |
| The Buggles: Video Killed the Radio Star | 1979 | Video short | Keyboardist |
Miscellaneous
| Title | Year | Status | Character |
| --- | --- | --- | --- |
| The Whole Wide World | 1996 | generous support and guidance | |
| Prick Up Your Ears | 1987 | synthesizer | |
Thanks
| Title | Year | Status | Character |
| --- | --- | --- | --- |
| Dope | 2015 | the producers would like to thank | |
| Back on Earth? | 2013 | Short inspirational thanks | |
| I'm in Love with a Church Girl | 2013 | special thanks | |
| Side by Side | 2013 | very special thanks | |
| Red Wing | 2013 | very special thanks | |
| Captain Phillips | 2013 | special thanks | |
| The Fire Rises: The Creation and Impact of the Dark Knight Trilogy | 2013 | Video documentary special thanks | |
| The Astronomer | 2012 | Documentary short inspirational thanks | |
| Kobresia: Fragments | 2011 | Short inspirational thanks | |
| Season of the Witch | 2011 | special thanks: music | |
| Pizza Man | 2011 | thanks | |
| Removal | 2010 | special thanks | |
| The Rig | 2010 | special thanks | |
| Presidential Reunion | 2010 | Video short special thanks | |
| Heidi Montag Says No to Plastic | 2010 | Video short special thanks | |
| Transformers: Revenge of the Fallen | 2009 | special thanks | |
| Public Enemies | 2009 | the producers wish to express their gratitude and thank the following for their support and cooperation in the making of this film | |
| Thick as Thieves | 2009/I | special thanks | |
| Vantage Point | 2008 | special thanks | |
| The Kite Runner | 2007 | special thanks | |
| Sicko | 2007 | Documentary special thanks | |
| Rescue Dawn | 2006 | special thanks | |
| Rancid | 2004 | special thanks | |
| Shrek 2 | 2004 | special thanks | |
| Tricks of the Trade: Making 'Matchstick Men' | 2004 | Video documentary special thanks | |
| Sinbad: Legend of the Seven Seas | 2003 | special thanks | |
| Miss Daisy's Journey: From Stage to Screen | 2003 | Video documentary short very special thanks | |
| Styx | 2001 | Video special thanks | |
| Shrek | 2001 | special thanks | |
| Spy Kids | 2001 | special thanks | |
| Dungeons & Dragons | 2000 | thanks | |
| Chicken Run | 2000 | special thanks | |
| From Dusk Till Dawn 3: The Hangman's Daughter | 1999 | Video special thanks | |
| Precious Find | 1996 | special thanks | |
| Track 29 | 1988 | special thanks | |
| The Show | 1927 | special thanks - 2007 alternate version | |
| Souls for Sale | 1923 | special thanks - 2006 alternate version | |
Self
| Title | Year | Status | Character |
| --- | --- | --- | --- |
| Hans Zimmer Live on Tour | 2017 | post-production | Himself |
| Making Waves: The Art of Cinematic Sound | 2016 | Documentary post-production | Himself |
| SCORE: A Film Music Documentary | 2016 | Documentary | Himself |
| Jean-Michel Jarre: A Journey Into Sound | 2015 | TV Movie documentary | Himself |
| Hans Zimmer Revealed: The Documentary | 2015 | Documentary short | Himself - Interviewee |
| Inside 'Interstellar' | 2015 | Video documentary | Himself |
| Made in Hollywood: Teen Edition | 2015 | TV Series | Himself |
| The 87th Annual Academy Awards | 2015 | TV Special | Himself - Nominee: Best Original Score |
| Batkid Begins | 2015 | Documentary | Himself |
| 72nd Golden Globe Awards | 2015 | TV Special | Himself - Nominee |
| The Simpsons Take the Bowl | 2014 | Video | Himself |
| The Music of Amazing Spider-Man 2: A Conversation with Marc Webb | 2014 | Video short | Himself |
| The Distortion of Sound | 2014 | Documentary short | |
| Liberatum Inspiring Creativity | 2014 | Short | Himself |
| The Tonight Show Starring Jimmy Fallon | 2014 | TV Series | Himself - Musical Support |
| Saturday Night Live | 2014 | TV Series | Himself |
| 71st Golden Globe Awards | 2014 | TV Special | Himself - Nominee (credit only) |
| The American Cinematheque Tribute to Jerry Bruckheimer | 2013 | TV Movie | Himself |
| Tavis Smiley | 2013 | TV Series | Himself - Guest |
| Strong Characters, Legendary Roles | 2013 | Video short | Himself |
| The Sonic Landscape of 'Man of Steel' | 2013 | Video documentary short | Himself |
| Living the Life | 2013 | TV Series | Himself |
| Ending the Knight | 2012 | Video documentary | Himself |
| Breakfast | 2011 | TV Series | Himself - Composer |
| Hans Zimmer - Der Sound für Hollywood | 2011 | TV Movie documentary | Himself |
| Broadcast News: James L. Brooks - A Singular Voice | 2011 | Video short | Himself |
| Hans Zimmer on 'The Thin Red Line' | 2010 | Video documentary short | Himself |
| Der Klang Hollywoods - Max Steiner & seine Erben | 2009 | TV Movie documentary | Himself |
| Hariuddo kantoku-gaku nyûmon | 2009 | Documentary | Himself |
| Gotham Uncovered: Creation of a Scene | 2008 | Video documentary | Himself |
| Hoist the Colours: The Opening Sequence | 2007 | Video documentary | Himself |
| The Pirate Maestro: The Music of Hans Zimmer | 2007 | Video documentary | Himself |
| The Da Vinci Code: Scoring the Da Vinci Code | 2006 | Video short | Himself |
| The Da Vinci Code: The Music of The Da Vinci Code | 2006 | Video short | Himself |
| Black Rain: Post-Production | 2006 | Video documentary short | Himself |
| Backdraft: Igniting the Story | 2006 | Video documentary short | Himself |
| Sanctuary: Lisa Gerrard | 2006 | Video documentary | Himself |
| HBO First Look | 2000-2006 | TV Series documentary | Himself |
| Trade Winds: The Collaboration | 2006 | Video documentary short | Himself |
| Shootout | 2005 | TV Series | Himself |
| The 62nd Annual Golden Globe Awards | 2005 | TV Special documentary | Himself - Nominee: Best Original Score |
| Blood on the Land: The Making of a King | 2004 | Video documentary short | Himself |
| The Journey of Rain Man | 2004 | Video documentary short | Himself |
| AFI's 100 Years... 100 Songs: America's Greatest Music in the Movies | 2004 | TV Movie documentary | Himself |
| Sound in Motion | 2004 | Video | Himself |
| Tricks of the Trade: Making 'Matchstick Men' | 2004 | Video documentary | Himself - Composer |
| Durch die Nacht mit... | 2003 | TV Series documentary | Himself |
| Miss Daisy's Journey: From Stage to Screen | 2003 | Video documentary short | Himself - Composer |
| The Essence of Combat: Making 'Black Hawk Down' | 2002 | Video documentary | Himself |
| Wetten, dass..? | 2002 | TV Series | Himself |
| Thelma & Louise: The Last Journey | 2002 | Video documentary | Himself |
| Die Harald Schmidt Show | 2002 | TV Series | Himself |
| Breaking the Silence: The Making of 'Hannibal' | 2001 | Video documentary | Himself |
| German Hollywood Dreams | 2000 | | Himself |
| Hans Zimmer: Scoring Gladiator | 2000 | Video documentary short | Himself |
| CNN World Beat | 2000 | TV Series | Himself |
| Der Kinomacher - Bernd Eichinger zum 50. Geburtstag | 1999 | Documentary short | Himself |
| Die goldene Kamera 1999 | 1999 | TV Movie | Himself |
| Musik im Spiegel der Gefühle | 1998 | TV Movie | Himself |
| The Making of 'Crimson Tide' | 1995 | Video documentary short | Himself |
| The 67th Annual Academy Awards | 1995 | TV Special | Himself - Winner: Best Original Score |
| Der Klang der Bilder | 1995 | TV Movie documentary | Himself |
| The 52nd Annual Golden Globe Awards | 1995 | TV Special | Himself - Winner: Best Original Score |
| Troldspejlet | 1994 | TV Series | Himself - Composer |
| The Making of 'The Lion King' | 1994 | TV Movie documentary | Himself |
| The Lion King: A Musical Journey with Elton John | 1994 | TV Movie documentary | Himself |
Archive Footage
| Title | Year | Status | Character |
| --- | --- | --- | --- |
| Troldspejlet | 2012 | TV Series | Himself |