David Byrne Net Worth is

$45 Million
David Byrne Biography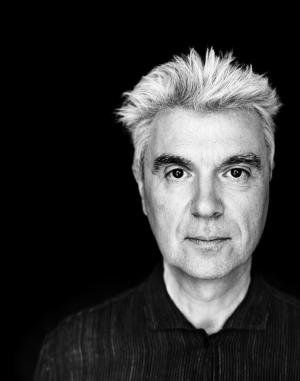 David Byrne was born on the 14th May 1952, in Dumbarton, Scotland, UK, and is a musician, composer and music producer, well known for founding the band of new wave and world beat entitled Talking Heads in 1974. He has been awarded several Grammys. For his work as a composer of soundtracks, he has also received Oscar and the Golden Globe Awards. Along with other members of Talking Heads, Byrne was inducted in the Rock 'n' Roll Hall of Fame. David has been active in the entertainment industry since 1974.
How much is the net worth of David Byrne? It has been estimated by authoritative sources that the total size of his wealth is as much as $45 million, as of the data given in the middle of 2016. Music is the main source of Byrne's wealth.
David Byrne Net Worth $45 Million
To begin with, Byrne and his younger sister moved to Canada, and then the USA with his parents when he was seven. Byrne became interested in music in his early years, yet was rejected from choir in the middle school because of being "off – key". David was educated at Lansdowne High School. He studied at the Rhode Island School of Design (RISD) and later at the Maryland Institute College of Art.
Concerning his professional career, Byrne created Talking Heads with two classmates Tina Weymouth and Chriz Fantz in 1974. Talking Heads performed stylistically diverse new wave rock with numerous outside influences of funk, classical minimalism, African rhythms and others. By the time of the release of their last album in 1988, 10 albums of the group had entered the Billboard 200, and Talking Heads had become one of the most respected music groups. The band officially lasted until 1991, but five years later they gathered again as The Heads (without Byrne) and recorded the album "No Talking, Just Head". Regardless, Byrne's net worth had risen substantially.
Besides his work with Talking Heads, Byrne co-produced an album of art rock called "My Life in the Bush of Ghosts" (1981). He also composed tracks for such artists as Twyla Tharp and Robert Wilson, and the soundtrack for the movie "The Last Emperor" (1987) directed by Bernardo Bertolucci for which he won an Oscar and a Golden Globe Awards in the category of the Best Soundtrack. David Byrne directed the film "True Stories" (1986) and produced several albums of Caribbean and Brazilian music, including those by Tom Zé and Margareth Menezes. His notable works are the album "Rei Momo" (1989) and a documentary video called "The House of Life" (1989). His net worth rose steadily with these accomplishments.
Since 2007, he has been participating in the project Brighton Port Authority (or The BPA), a group formed by several British musicians headed by Norman Cook. What is more, Byrne has been active as a solo artist, and has released nine studio albums, five live albums, 14 singles and 12 soundtrack albums.
In addition, David Byrne is also an avid photographer and writer. His latest books are entitled "Bicycle Diaries" (2009) and "How Music Works" (2012). Overall, he has written nine books so far. To summarise, all the above mentioned engagements have increased the outright size of David Byrne's net worth.
Finally, his personal life, he fell in love with designer Adelle Lutz in 1986, and the two married in the summer of 1987. The couple has one daughter named Malu Valentine, born in 1990, but David and Adelle divorced in 2004.
Known for movies
Quick Facts
| | |
| --- | --- |
| Full Name | David Byrne |
| Net Worth | $45 Million |
| Date Of Birth | May 14, 1952 |
| Place Of Birth | Dumbarton, Scotland |
| Height | 1.83 m |
| Profession | Musician, singer, songwriter |
| Education | Lansdowne High School, Rhode Island School of Design (RISD), Maryland Institute College of Art |
| Nationality | American |
| Spouse | Adelle Lutz (1987-2004) |
| Children | Malu Valentine |
| Parents | Emma Byrne, Tom Byrne |
| Siblings | Celia Byrne |
| Facebook | https://www.facebook.com/DBtodomundo |
| Twitter | https://twitter.com/dbtodomundo |
| MySpace | https://myspace.com/davidbyrnemusic |
| Wikipedia | https://en.wikipedia.org/wiki/?curid=81795 |
| Awards | Academy Award (Oscar) for Best Original Music Score (1988), Grammy Award for Best Score Soundtrack for Visual Media (1989), Golden Globe awards (1988), Drama Desk Award for Outstanding Music (2013), David di Donatello for Best Music (2012) |
| Music Groups | Talking Heads, Atomic Bomb! Band |
| Nominations | Rock and Roll Hall of Fame |
| Movies | This Must Be the Place (2011), Here Lies Love (2010), Ile Aiye (The house of life, 1989), True Stories (1986) |
| TV Shows | Stop Making Sense "Talking Heads" concert (1984), The Last Emperor (1987), Ride, Rise, Roar (documentary, 2010) |

Interesting Facts
| # | Fact |
| --- | --- |
| 1 | He is left handed but plays guitar right handed. |
| 2 | When he was two years old, his parents moved the family to Hamilton, Ontario. Byrne lived in that area until he was 8 or 9 and then moved to Maryland, where he stayed until college. |
| 3 | His sister, Celia, is an epidemiologist specializing in breast cancer. |
| 4 | Attended the Rhode Island School of Design at the same time as director Gus Van Sant. |
| 5 | The Talking Heads' trademark song, "Psycho Killer", was inspired by a phrase used by his art school friend, Barbara Conway. She used the phrase, "psycho killer", to describe things she thought were cool. Conway was murdered by a female stalker in the 1980s. |
| 6 | Attended the Rhode Island School of Design in 1970, where he met fellow Talking Heads members, Tina Weymouth and Chris Frantz, who became a couple in 1973. He transferred to the Maryland Institute of Art in 1971 and travelled in a band called Bizadi through 1972. He then dropped out of college for good. He returned to Providence in 1973 and formed a band called The Artistics with Frantz but they broke up in 1974 when Byrne moved to New York. He remained friends with Frantz and Weymouth who moved to New York in September 1974. Unable to find a willing bass player for their forming band, Frantz persuaded Weymouth to learn the bass guitar under the tutelage of David. They began rehearsing in January 1975 and had their first gig as Talking Heads in June that year at punk club CBGB. |
| 7 | Attended Lansdowne High School in Baltimore, Maryland |
| 8 | Translated into English, the title of his 1989 album "Rei Momo" means "King of Carnival." |
| 9 | Inducted into the Rock and Roll Hall of Fame in 2002 as a member of the Talking Heads. |
| 10 | Uncle of actress China Chow and Maximillian Chow. |
| 11 | Father, with Adelle Lutz, of daughter Malu Valentine (born in 1989). |
| 12 | Ex-brother-in-law of the late Tina Chow, a fashion icon of the 1980s, and Michael Chow. |
| 13 | Born in Scotland, but was raised in Baltimore, Maryland, USA. |
| 14 | Has never taken out US citizenship although he has lived in the U.S. since he was a child. |
| 15 | Former member of Talking Heads, which broke up in 1991. |

Trademarks
| # | Trademark |
| --- | --- |
| 1 | Unusual dancing on stage |
| 2 | Over-sized suit |
| 3 | Dark staring eyes |
| 4 | Black hair (when he was younger) |
| 5 | Edgy persona |

Quotes
| # | Quote |
| --- | --- |
| 1 | I feel like if you license a song to a television show or a film, people understand that the song is a quotation. With me they often pick some classic song that's representative of an era or a mood and it's an easy way for them to instantly push some buttons with an audience. But with an advert it's a little bit different because then people assume that you are endorsing whatever it is. And also it gets played over and over and over again and it really tends to cement the link. And you think, "Oh, that's the song from the Toyota commercial", as opposed to, "This is the song he wrote when his girlfriend died." I'm not ready for that! |
| 2 | You knew that as Bush (George W. Bush) left the economy was in tatters and people were going to be out of jobs and out of homes. I thought, "People are going to be pissed off real soon and whatever's closest at hand they'll blame it." And, God forbid, they're not going to blame themselves for voting for George Bush and the guys whose policies got them into this mess. Poor Barack Obama is going to have to take the stick for everything that went before. |
| 3 | When you have a little bit more sales and popularity, as Talking Heads did then, you could say, "Oh, can we have this kind of lighting or can we do a video on our day off?" And people would appear and make it happen. So I miss a little bit of that ease of getting things done but I don't miss arenas. That terrified me. When it got to a certain scale the audience became this abstract mass and you started to lose that connection. Other people can deal with that but I can't. |

Pictures
Won Awards
Won awards
Year
Award
Ceremony
Nomination
Movie
Award shared with
2012
David
David di Donatello Awards
Best Music (Migliore Musicista)
This Must Be the Place (2011)
2012
David
David di Donatello Awards
Best Song (Migliore Canzone)
This Must Be the Place (2011)
Will Oldham
2008
BMI Cable Award
BMI Film & TV Awards
Big Love (2006)
Tony Asher

Brian Wilson
1989
Grammy
Grammy Awards
Best Album of Original Instrumental Background Score Written for a Motion Picture or Television
The Last Emperor (1987)
Cong Su

Ryuichi Sakamoto
1988
Oscar
Academy Awards, USA
Best Music, Original Score
The Last Emperor (1987)
Ryuichi Sakamoto

Cong Su
1988
Golden Globe
Golden Globes, USA
Best Original Score - Motion Picture
The Last Emperor (1987)
Ryuichi Sakamoto

Cong Su
1987
LAFCA Award
Los Angeles Film Critics Association Awards
Best Music
The Last Emperor (1987)
Ryuichi Sakamoto

Cong Su
Nominated Awards
Nominated awards
Year
Award
Ceremony
Nomination
Movie
Award shared with
2012
IOMA
Italian Online Movie Awards (IOMA)
Best Original Score (Miglior colonna sonora)
This Must Be the Place (2011)
Will Oldham
2010
Grammy
Grammy Awards
Best Alternative Music Album
Brian Eno
1989
BAFTA Film Award
BAFTA Awards
Best Score
The Last Emperor (1987)
Ryuichi Sakamoto

Cong Su
1987
Independent Spirit Award
Independent Spirit Awards
Best First Feature
True Stories (1986)
Gary Kurfirst (producer)

Filmography
Soundtrack
| Title | Year | Status | Character |
| --- | --- | --- | --- |
| Who's Doing the Dishes? | | TV Series performer - 1 episode, 2016 writer - 1 episode, 2016 | |
| Halt and Catch Fire | 2014-2016 | TV Series writer - 3 episodes | |
| The Interestings | 2016 | TV Movie writer: "This Must Be the Place Naive Melody" - uncredited | |
| A Hologram for the King | 2016 | lyrics: "Once In A Lifetime" / music: "Once In A Lifetime" | |
| The Tonight Show Starring Jimmy Fallon | | TV Series writer - 1 episode, 2015 performer - 1 episode, 2014 | |
| Youth | 2015/I | performer: "Dirty Hair" / writer: "Dirty Hair" | |
| Revenge | 2015 | TV Series writer - 1 episode | |
| It's Always Sunny in Philadelphia | 2015 | TV Series writer - 1 episode | |
| P.O.V. | 2014 | TV Series documentary writer - 1 episode | |
| Atop the Fourth Wall | 2014 | TV Series writer - 1 episode | |
| United Passions | 2014 | writer: "Wild Wild Life" | |
| Guapas | 2014 | TV Series writer - 1 episode | |
| My Mad Fat Diary | 2014 | TV Series writer - 1 episode | |
| Parenthood | 2014 | TV Series writer - 1 episode | |
| Nymphomaniac: Vol. II | 2013 | writer: "Burning Down the House" Live | |
| Rude Tube | | TV Series writer - 2 episodes, 2009 - 2013 performer - 1 episode, 2013 | |
| CBGB | 2013 | writer: "Life During Wartime", "Psycho Killer" | |
| Doctors | 2013 | TV Series writer - 1 episode | |
| Skid Row | 2013 | writer: "Psycho Killer" | |
| The Punisher: Gag Reel | 2013 | Video documentary short writer: "Psychokiller" | |
| The Vampire Diaries | 2013 | TV Series writer - 1 episode | |
| Late Show with David Letterman | 2013 | TV Series performer - 1 episode | |
| Twenty Feet from Stardom | 2013 | Documentary writer: "Slippery People" | |
| Derrick J's Victimless Crime Spree | 2012 | Documentary writer: "Road to Nowhere" | |
| Burning Man: Metropolis | 2012 | Documentary writer: "Road to Nowhere" | |
| Savages | 2012 | writer: "Psycho Killer" | |
| The Tonight Show with Jay Leno | 2012 | TV Series writer - 1 episode | |
| The Central Park Five | 2012 | Documentary writer: "Crosseyed and Painless" | |
| The Three Stooges | 2012 | writer: "Pulled Up" | |
| No me la puc treure del cap | 2012 | TV Series writer - 1 episode | |
| Some Jerk with a Camera | 2011-2012 | TV Series documentary writer - 2 episodes | |
| Formula 1: BBC Sport | 2011 | TV Series writer - 2 episodes | |
| True Blood | 2011 | TV Series writer - 1 episode | |
| Entourage | 2011 | TV Series writer - 1 episode | |
| Crazy, Stupid, Love. | 2011 | performer: "The Heart's A Lonely Hunter" / writer: "The Heart's A Lonely Hunter", "This Must Be The Place Naïve Melody" | |
| Quebrando o Tabu | 2011 | Documentary performer: "Dirty Rainbows" original song / writer: "Dirty Rainbows" original song | |
| This Must Be the Place | 2011 | performer: "This Must Be The Place Naive Melody" / writer: "This Must Be The Place Naive Melody", "Open Up", "Eliza", "You Can Like It", "If It Falls, It Falls" - as D. Byrne | |
| 20 to 1 | 2010-2011 | TV Series documentary writer - 2 episodes | |
| Beauty Day | 2011 | Documentary writer: "Thank You For Sending Me An Angel" | |
| Being Erica | 2010 | TV Series writer - 1 episode | |
| Late Night with Jimmy Fallon | 2010 | TV Series writer - 1 episode | |
| 30 for 30 | | TV Series documentary lyrics - 1 episode, 2010 music - 1 episode, 2010 | |
| Wall Street: Money Never Sleeps | 2010 | performer: "HOME", "LIFE IS LONG", "SLEEPING UP", "STRANGE OVERTONES", "Mnemonic Discordance", "MY BIG NURSE", "LAZY", "TINY APOCALYPSE", "I FEEL MY STUFF" / writer: "HOME", "LIFE IS LONG", "SLEEPING UP", "STRANGE OVERTONES", "Mnemonic Discordance", "MY BIG NURSE", "LAZY", "TINY APOCALYPSE", "THIS MUST BE THE PLACE NAÏVE MELODY", "I FEEL MY STUFF" | |
| Public Access | 2010 | Short performer: "Wheezing", "Eggs in a Briar Patch", "Leg Bells" | |
| Hot Tub Time Machine | 2010 | writer: "Once in a Lifetime" | |
| Schnell ermittelt | 2010 | TV Series writer - 1 episode | |
| Casino Jack and the United States of Money | 2010 | Documentary writer: "BURNING DOWN THE HOUSE" | |
| Nip/Tuck | | TV Series performer - 1 episode, 2009 writer - 1 episode, 2009 | |
| Karaoke Revolution | 2009 | Video Game writer: "Burning Down The House" | |
| Numb3rs | 2009 | TV Series writer - 1 episode | |
| Welcome to the 80's | 2009 | TV Series documentary writer - 1 episode | |
| Julie & Julia | 2009 | writer: "Psycho Killer" | |
| This Must Be the Place | 2009 | Short writer: "This Must Be the Place" | |
| My Sister's Keeper | 2009 | writer: "Heaven" | |
| Transformers: Revenge of the Fallen | 2009 | writer: "Burning Down the House" | |
| Chuck | 2009 | TV Series writer - 1 episode | |
| Heroes | 2009 | TV Series writer - 1 episode | |
| He's Just Not That Into You | 2009 | writer: "This Must Be the Place Naïve Melody" | |
| Eli Stone | 2008 | TV Series writer - 1 episode | |
| Private Practice | 2008 | TV Series writer - 1 episode | |
| Adopt a Sailor | 2008 | writer: "This Must Be the Place" | |
| Religulous | 2008 | Documentary writer: "Road To Nowhere" | |
| Smother | 2008/II | writer: "Love --> Building On Fire" | |
| Baby Mama | 2008 | writer: "Stay Up Late" | |
| Nim's Island | 2008 | writer: "Stay Up Late" 1985 | |
| Bi the Way | 2008 | Documentary writer: "Road to Nowhere" | |
| Otis | 2008 | writer: "The Great Curve" | |
| SingStar Amped | 2007 | Video Game writer: "Burning Down The House" | |
| Lars and the Real Girl | 2007 | writer: "This Must Be the Place Naïve Melody Live Version" | |
| [email protected] | 2007 | Documentary writer: "Road To Nowhere", "Life During Wartime" | |
| Big Love | | TV Series performer - 2 episodes, 2006 - 2007 writer - 1 episode, 2006 | |
| September Clues | 2007 | Documentary writer: "Once in a Lifetime" - uncredited | |
| Smiley Face | 2007 | writer: "Memories Can't Wait" | |
| Absolute Wilson | 2006 | Documentary "The Knee Plays" | |
| Open Season | 2006 | writer: "Wild Wild Life" | |
| El cantante | 2006 | writer: "Slippery People" | |
| Behind the Mask: The Rise of Leslie Vernon | 2006 | writer: "Psycho Killer" | |
| Clerks II | 2006 | writer: " Nothing But Flowers" | |
| The Benchwarmers | 2006 | writer: "Thank You for Sending Me an Angel" | |
| Wordplay | 2006 | Documentary writer: "This Must Be the Place Niave Melody" | |
| The Secret Life of Words | 2005 | performer: "Tiny Apocalypse" / writer: "Tiny Apocalypse" | |
| Sky High | 2005 | writer: "And She Was" | |
| Bewitched | 2005 | writer: "And She Was" 1985 | |
| Nearing Grace | 2005 | writer: "Uh-Oh Love Comes to Town" | |
| Quo Vadis, Baby? | 2005 | writer: "Psycho Killer Live Version" | |
| The God Who Wasn't There | 2005 | Documentary performer: "Is This The Real Thing?" | |
| Idol - Jakten på en superstjerne | 2005 | TV Series writer - 1 episode | |
| Fierce People | 2005 | writer: "Psycho Killer" | |
| Duck | 2005 | performer: "Un Di Felice" | |
| Meu Tio Matou um Cara | 2004 | writer: "Nothing But Flowers" | |
| In Good Company | 2004 | performer: "Glass, Concrete & Stone" 2002 / writer: "Glass, Concrete & Stone" 2002 | |
| Gilmore Girls | 2004 | TV Series writer - 1 episode | |
| The Complex: Malibu | 2004 | TV Series writer: "Burning Down The House" | |
| 13 Going on 30 | 2004 | writer: "Burning Down the House" | |
| Clean | 2004/I | "The Jezebel Spirit" / performer: "The Jezebel Spirit" | |
| Secret Window | 2004 | writer: "Once in a Lifetime" | |
| Young Adam | 2003 | performer: "THE GREAT WESTERN ROAD" / producer: "HAITIAN FIGHT SONG" / writer: "THE GREAT WESTERN ROAD" | |
| The Simpsons | 2003 | TV Series performer - 1 episode | |
| Six Feet Under | 2003 | TV Series writer - 1 episode | |
| The Banger Sisters | 2002 | writer: "Burning Down the House" | |
| Dirty Pretty Things | 2002 | performer: "Glass, Concrete & Stone" / writer: "Glass, Concrete & Stone" | |
| When Snooker Ruled the World | 2002 | TV Movie documentary writer: "Road to Nowhere" - uncredited | |
| Abandon | 2002 | lyrics: "Lazy" / performer: "Lazy" / writer: "Lazy" | |
| Last Party 2000 | 2001 | Documentary writer: "Once in a Lifetime" - uncredited | |
| Rock Star | 2001 | writer: "Once in a Lifetime" | |
| Leap Years | 2001 | TV Series writer: "Once in a Lifetime" - uncredited | |
| Someone Like You... | 2001 | writer: "Burning Down the House" | |
| Torrente 2: Misión en Marbella | 2001 | performer: "Si Fulano" | |
| Acústico MTV: Os Paralamas do Sucesso | 2000 | TV Movie documentary writer: "Life During Wartime" | |
| Der Überfall | 2000 | performer: "The Civil Wars" / writer: "The Civil Wars" | |
| Waking the Dead | 2000 | performer: "Help Me Somebody" / writer: "Help Me Somebody" | |
| The Bachelor | 1999 | performer: "Don't Fence Me In" | |
| Inspector Gadget | 1999 | writer: "Wild Wild Life" 1986 | |
| Pirates of Silicon Valley | 1999 | TV Movie writer: "Burning Down The House" | |
| Summer of Sam | 1999 | writer: "Psycho Killer" 1977 | |
| Plunkett & Macleane | 1999 | writer: "Houses in Motion" | |
| Alice et Martin | 1998 | writer: "Once in a Lifetime" | |
| Streets Is Watching | 1998 | Video writer: "It's Alright" - as D. Byrne, | |
| Louis Theroux's Weird Weekends | 1998 | TV Series documentary writer - 1 episode | |
| The Leading Man | 1996 | writer: "Burning Down the House" - as Byrne | |
| Basquiat | 1996 | writer: "I'm Not in Love" | |
| The Celluloid Closet | 1995 | Documentary writer: "Heaven" | |
| Blue in the Face | 1995 | performer: "God's Child", "Happy Suicide" / writer: "God's Child", "Mi Barrio", "Happy Suicide" | |
| Bert | 1994 | TV Series 2 episodes | |
| Beavis and Butt-Head | 1994 | TV Series performer - 1 episode | |
| Mystery Science Theater 3000 | 1991-1994 | TV Series writer - 2 episodes | |
| Baseball | 1994 | TV Mini-Series documentary writer - 1 episode | |
| Airheads | 1994 | performer: "Wheezing" / producer: "Wheezing" / writer: "Wheezing" | |
| Car Trouble, Darlin' | 1994 | Short writer: "Psycho killer" | |
| David Copperfield: 15 Years of Magic | 1994 | TV Special documentary writer: "Burning Down the House" | |
| Between the Teeth | 1994 | Documentary performer: "Well", "Nothing But Flowers", "Girls On My Mind", "Mr. Jones", "Something Ain't Right", "Life During Wartime", "Women vs. Men", "Hanging Upside Down", "Lie To Me", "She's Mad", "Blind", "Make Believe Mambo", "And She Was", "Buck Naked", "Road To Nowhere" / writer: "Nothing But Flowers", "Girls On My Mind", "Mr. Jones", "Something Ain't Right", "Life During Wartime", "Women vs. Men", "Hanging Upside Down", "Lie To Me", "She's Mad", "Blind", "Make Believe Mambo", "And She W | |
| Reality Bites | 1994 | writer: "Road to Nowhere" | |
| Tohuwabohu | 1992-1994 | TV Series writer - 8 episodes | |
| Philadelphia | 1993 | writer: "Heaven" | |
| Cool Runnings | 1993 | writer: "Wild Wild Life" | |
| Manufacturing Consent: Noam Chomsky and the Media | 1992 | Documentary writer: "Cross-Eyes and Painless" | |
| Flying Blind | 1992 | TV Series writer - 1 episode | |
| Until the End of the World | 1991 | writer: "Sax and Violins" | |
| The Magic of David Copperfield XIII: Mystery on the Orient Express | 1991 | TV Special writer: "Burning Down the House" | |
| 'Merci la vie' | 1991 | performer: "The Dream Police" / writer: "The Dream Police" | |
| Red Hot and Blue | 1990 | TV Movie performer: "Don't Fence Me In" | |
| Saturday Night Live | | TV Series performer - 1 episode, 1989 writer - 1 episode, 1979 | |
| Immediate Family | 1989 | writer: "Creatures of Love" | |
| Look Who's Talking | 1989 | writer: "And She Was" | |
| Little Monsters | 1989 | writer: "ROAD TO NOWHERE" | |
| The Magic of David Copperfield XI: The Explosive Encounter | 1989 | TV Special writer: "Burning Down the House" | |
| The 9th Annual American Black Achievement Awards | 1988 | TV Special writer: "Once In A Lifetime" | |
| Wall Street | 1987 | "AMERICA IS WAITING", "MEA CULPA" / lyrics: "THIS MUST BE THE PLACE NAIVE MELODY" / music: "AMERICA IS WAITING", "MEA CULPA", "THIS MUST BE THE PLACE NAIVE MELODY" / performer: "AMERICA IS WAITING", "MEA CULPA" | |
| Cross My Heart | 1987 | writer: "Perfect World" | |
| A Year in the Life | 1987 | TV Series writer - 1 episode | |
| Miami Vice | 1986-1987 | TV Series writer - 2 episodes | |
| Fame | 1987 | TV Series writer - 1 episode | |
| Women in Rock | 1986 | Video documentary writer: "The Lady Don't Mind" | |
| Combat High | 1986 | TV Movie writer: "Burning Down The House" | |
| Something Wild | 1986 | performer: "Loco de Amor" / writer: "Loco de Amor" | |
| True Stories | 1986 | performer: "Road Song, "Freeway Son", "Brownie's Theme", "Disco Hits!", "Love Theme From True Stories", "I Love Metal Buildings", "Glass Operator", "City Of Steel", "Technological Love Story", "844-WIFE", "The Celebration Begins", "The Stage Nears Completion Texas Tunes" / producer: "Cocktail Desperado", "Road Song, "Freeway Son", "Brownie's Theme", "Disco Hits!", "Love Theme From True Stories", "I Love Metal Buildings", "Glass Operator", "Mall Muzak", "Dinner Music", "City Of Steel", "Festa Par | |
| Down and Out in Beverly Hills | 1986 | writer: "ONCE IN A LIFETIME" | |
| Revenge of the Nerds | 1984 | writer: "Burning Down the House" | |
| Stop Making Sense | 1984 | Documentary writer: "Psycho Killer", "Heaven", "Thank You for Sending Me an Angel", "Found a Job", "Slippery People", "Burning Down the House", "Life During Wartime", "Making Flippy Floppy", "Swamp", "What a Day That Was", "This Must Be the Place Naive Melody", "Once in a Lifetime", "Girlfriend Is Better", "Crosseyed and Painless" | |
| Risky Business | 1983 | lyrics: "Swamp" | |
| Talking Heads: Burning Down the House | 1983 | Short writer: "Burning Down The House" | |
| America Is Waiting | 1981 | Short performer: "America is Waiting" / writer: "America is Waiting" | |
| Mea Culpa | 1981 | Short writer: "Mea Culpa" | |
| The Animals Film | 1981 | Documentary writer: "Mind" - uncredited | |
| Talking Heads: Once in a Lifetime | 1981 | Video short writer: "Once In A Lifetime" | |
| Top of the Pops | 1981 | TV Series writer - 1 episode | |
| Fear No Evil | 1981 | as Byrne, "Love Goes to a Building on Fire", "Psycho Killer" | |
| Empty Suitcases | 1980 | writer: "Psycho Killer" - uncredited | |
| WKRP in Cincinnati | 1980 | TV Series writer - 1 episode | |
| Times Square | 1980 | writer: "Life During Wartime" | |
| Talking Heads in concerto | 1980 | TV Movie documentary writer: "Psycho Killer", "Stay Hungry", "Cities", "I Zimbra", "Drugs", "Crosseyed and Painless", "Life During Wartime", "Houses in Motion", "Born Under Punches The Heat Goes On", "The Great Curve" | |
Composer
| Title | Year | Status | Character |
| --- | --- | --- | --- |
| This Must Be the Place | 2011 | | |
| Big Love | 2007 | TV Series 12 episodes | |
| Independent Lens | 2006 | TV Series documentary 1 episode | |
| Young Adam | 2003 | | |
| In Spite of Wishing and Wanting | 2002 | | |
| A Day in the Life of an Artist | 2000 | Short | |
| Séta | 1999 | | |
| The Last Words | 1999 | Short | |
| Between the Teeth | 1994 | Documentary | |
| Married to the Mob | 1988 | | |
| Alive from Off Center | 1988 | TV Series 1 episode | |
| Talking Heads: Storytelling Giant | 1988 | Video | |
| The Last Emperor | 1987 | | |
| True Stories | 1986 | | |
| Stop Making Sense | 1984 | Documentary | |
| The Catherine Wheel | 1982 | TV Movie | |
Music Department
| Title | Year | Status | Character |
| --- | --- | --- | --- |
| Lo and Behold, Reveries of the Connected World | 2016 | Documentary musician: guitar | |
| Psychedelic Afternoon | 2013 | Short performed by | |
| Into the Abyss | 2011 | Documentary musician: guitar | |
| This Must Be the Place | 2011 | musician: vocals | |
| P.O.V. | 2007 | TV Series documentary composer - 1 episode | |
| Wired Science | 2007 | TV Series documentary music theme | |
| Young Adam | 2003 | music arranger: strings | |
| Blue in the Face | 1995 | executive music producer | |
| Flying Blind | 1992-1993 | TV Series composer - 3 episodes | |
Actor
| Title | Year | Status | Character |
| --- | --- | --- | --- |
| The Simpsons | 2012 | TV Series | Performer - 'Dream Operator' |
| This Must Be the Place | 2011 | | David Byrne |
| Lulu on the Bridge | 1998 | | 'Laughing Man' Escort |
| Checking Out | 1989 | | Bartender |
| Trying Times | 1987 | TV Series | Byron |
| True Stories | 1986 | | Narrator / Lip-Syncher / Talking Heads singer |
| Dead End Kids | 1986 | | Minister (uncredited) |
| Survival Guide | 1985 | TV Movie | |
| Talking Heads: Burning Down the House | 1983 | Short | |
| Talking Heads: Once in a Lifetime | 1981 | Video short | |
Director
| Title | Year | Status | Character |
| --- | --- | --- | --- |
| Red Hot and Blue | 1990 | TV Movie segment "Don't Fence Me In" | |
| Îlé Aiyé | 1989 | | |
| Talking Heads: Storytelling Giant | 1988 | Video | |
| True Stories | 1986 | | |
| Talking Heads: Burning Down the House | 1983 | Short | |
| Talking Heads: Once in a Lifetime | 1981 | Video short | |
| Between the Teeth | 1994 | Documentary | |
Writer
| Title | Year | Status | Character |
| --- | --- | --- | --- |
| Îlé Aiyé | 1989 | writer | |
| True Stories | 1986 | | |
| Talking Heads: Burning Down the House | 1983 | Short | |
Producer
| Title | Year | Status | Character |
| --- | --- | --- | --- |
| Contemporary Color | 2016 | Documentary producer | |
| Umbabarauma | 1989 | Short executive producer | |
| Talking Heads: Burning Down the House | 1983 | Short producer | |
Camera Department
| Title | Year | Status | Character |
| --- | --- | --- | --- |
| Stop Making Sense | 1984 | Documentary lighting design | |
Editor
| Title | Year | Status | Character |
| --- | --- | --- | --- |
| Talking Heads: Burning Down the House | 1983 | Short | |
Sound Department
| Title | Year | Status | Character |
| --- | --- | --- | --- |
| Stop Making Sense | 1984 | Documentary re-recording supervisor | |
Miscellaneous
| Title | Year | Status | Character |
| --- | --- | --- | --- |
| Stop Making Sense | 1984 | Documentary conceived for the stage by | |
Thanks
| Title | Year | Status | Character |
| --- | --- | --- | --- |
| On the Road | 2012 | thanks | |
| Public Access | 2010 | Short special thanks | |
| The God Who Wasn't There | 2005 | Documentary special thanks | |
| Independent Lens | 2005 | TV Series documentary special thanks - 1 episode | |
| Meu Tio Matou um Cara | 2004 | special thanks: production | |
| She Hate Me | 2004 | thanks | |
| The Truth About Charlie | 2002 | very special thanks | |
| Manufacturing Consent: Noam Chomsky and the Media | 1992 | Documentary acknowledgment | |
| Paris Is Burning | 1990 | Documentary very special thanks | |
Self
| Title | Year | Status | Character |
| --- | --- | --- | --- |
| Untitled Carl Jung Documentary | 2016 | Documentary filming | Himself |
| Contemporary Color | 2016 | Documentary | |
| Michael Jackson's Journey from Motown to Off the Wall | 2016 | Documentary | Himself |
| Temporary Color | 2015 | Documentary | |
| StarTalk | 2015 | TV Series | Himself |
| Lennon or McCartney | 2014 | Documentary short | Himself |
| CBS This Morning | 2014 | TV Series | Himself - Musical Guest |
| The Tonight Show Starring Jimmy Fallon | 2014 | TV Series | Himself - Musical Guest |
| 61º Festival Internacional de Cine de San Sebastián - Gala de clausura | 2013 | TV Movie | Himself - Presenter: Best Cinematography |
| 61º Festival Internacional de Cine de San Sebastián - Gala de inauguración | 2013 | TV Movie | Himself - Jury Member |
| Late Show with David Letterman | 1994-2013 | TV Series | Himself / Himself - Musical Guest |
| Beyond Ipanema | 2013 | TV Series | Himself - Panelist |
| Charlie Rose | 1997-2012 | TV Series | Himself - Guest |
| The Colbert Report | 2009-2012 | TV Series | Himself - Guest / Himself - Musical Guest |
| Late Night with Jimmy Fallon | 2012 | TV Series | Himself - Musical Guest |
| Under African Skies | 2012 | Documentary | Himself |
| The Space in Back of You | 2011 | Documentary | Musician |
| Breakfast | 2010-2011 | TV Series | Himself - Singer / Songwriter and Musician / Himself |
| Ride, Rise, Roar | 2010 | Documentary | |
| The 2009 Whitney Museum Gala | 2009 | TV Movie | Himself |
| Beyond Ipanema | 2009 | Documentary | Himself |
| O Homem que Engarrafava Nuvens | 2009 | Documentary | Himself |
| The BackStage Pass | 2009 | Video | Himself |
| Burning Down the House: The Story of CBGB | 2009 | Documentary | Himself |
| Celia: The Queen | 2008 | Documentary | Himself |
| Coração Vagabundo | 2008 | Documentary | Himself |
| The Power of Their Song: The Untold Story of Latin America's New Song Movement | 2008 | Documentary | Himself |
| By the Ways: A Journey with William Eggleston | 2007 | Documentary | Himself |
| Absolute Wilson | 2006 | Documentary | Himself |
| Fabricando Tom Zé | 2006 | Documentary | David Byrne |
| iPOP | 2006 | TV Series | Himself - Guest |
| TV Party | 2005 | Video documentary | |
| Stranger: Bernie Worrell on Earth | 2005 | Documentary short | Himself |
| MTV Video Music Brasil 2004 | 2004 | TV Movie | Himself - Performer |
| Later... With Jools Holland | 1994-2004 | TV Series | Himself |
| The Simpsons | 2003 | TV Series | Himself |
| Lubbock Lights | 2003 | Documentary | Himself |
| Dinner for Five | 2003 | TV Series | Himself |
| Inside the Actors Studio | 2003 | TV Series | Himself - Audience Member |
| Hollywood Rocks the Movies: The 1970s | 2002 | TV Movie documentary | Himself (uncredited) |
| Rage | 2002 | TV Series | Himself |
| Austin City Limits | 2002 | TV Series documentary | Himself |
| Late Night with Conan O'Brien | 2001 | TV Series | Himself |
| 25 Years of Punk | 2001 | TV Movie documentary | Himself |
| Latido Latino I: señas de identidad | 2001 | Documentary | Himself |
| Latido Latino II: tiempos mestizos | 2001 | Documentary | Himself |
| The Art of Amália | 2000 | Documentary | Introduction (English version) |
| The Best of Sessions at West 54th, Volume 2 | 2000 | Video | Himself |
| American Masters | 1998 | TV Series documentary | Himself |
| Sessions at West 54th | 1997 | TV Series documentary | Himself |
| Sen kväll med Luuk | 1997 | TV Series | Himself |
| Synesthesia | 1997 | TV Series documentary | Himself |
| Dancing Barefoot | 1995 | TV Movie documentary | Himself |
| Rock Family Trees | 1995 | TV Series documentary | Himself |
| Space Ghost Coast to Coast | 1995 | TV Series | Himself |
| Between the Teeth | 1994 | Documentary | |
| Unplugged | 1993 | TV Series documentary | Himself |
| The Tonight Show with Jay Leno | 1992 | TV Series | Himself |
| Until the End of the World | 1991 | | Himself in music video (uncredited) |
| Completely Pogued | 1991 | Video documentary | Himself |
| Red Hot and Blue | 1990 | TV Movie | Himself |
| Decade | 1989 | TV Movie documentary | Himself |
| Saturday Night Live | 1989 | TV Series | Himself - Musical Guest |
| Heavy Petting | 1989 | Documentary | Himself |
| Wired | 1988 | TV Series | Himself - Performer |
| Kippevel | 1988 | TV Series | Himself |
| Talking Heads: Storytelling Giant | 1988 | Video | Himself |
| The 60th Annual Academy Awards | 1988 | TV Special | Himself - Winner: Best Original Score |
| Rolling Stone Presents Twenty Years of Rock & Roll | 1987 | TV Movie documentary | Himself |
| Tocata | 1987 | TV Series | Himself |
| The Kitchen Presents Two Moon July | 1986 | Documentary | |
| Late Night with David Letterman | 1984-1986 | TV Series | Himself |
| MTV Video Music Awards 1985 | 1985 | TV Special | Himself |
| Stop Making Sense | 1984 | Documentary | Vocals and Guitar |
| Talking Heads in concerto | 1980 | TV Movie documentary | Vocals and Guitar |
| The South Bank Show | 1979 | TV Series documentary | |
| Never Mind the Sex Pistols, Here's the Bollocks | 1978 | Short | Himself |
| The Blank Generation | 1976 | Documentary | HImself (lead singer, Talking Heads) |
Archive Footage
| Title | Year | Status | Character |
| --- | --- | --- | --- |
| The Seventies | 2015 | TV Series documentary | Himself - The Talking Heads |
| Twenty Feet from Stardom | 2013 | Documentary | Himself (uncredited) |
| La mandrágora | 2007 | TV Series | Himself |
| NY77: The Coolest Year in Hell | 2007 | TV Movie documentary | Himself (uncredited) |
| Keskiyön auringon kuvat | 1987 | TV Movie documentary | Himself (uncredited) |