Avicii Net Worth is

$85 Million
Avicii Biography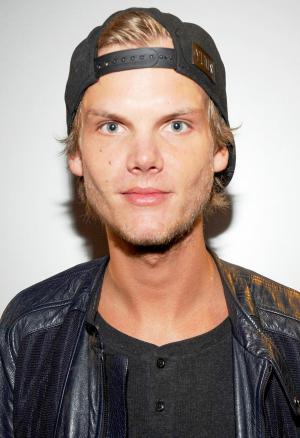 Tim Bergling was born on 8 September 1989, in Stockholm, Sweden. As Avicii he is known as one of the most successful and popular contemporary DJs. What is more, Avicii is also a record producer, who has created many hits and in collaboration with several artists. What surprises the most is that Avicii is only 25 years old, yet his songs are already known all over the world. He is known for such songs as "Wake Me Up", "Hey Brother", "I Could Be the One", "X You" and others. Avicii has been in the music industry for about 8 years and he already has been nominated for and has won different awards. Some of them include, American Music Award, Grammy Award, Echo Award, MTV Europe Music Award and others. As he is still very young, there is no doubt that soon we will hear more of his works.
Avicii Net Worth $85 Million
So how rich is Avicii? It is estimated that Avicii's net worth is about $85 million, a really high sum of money for such a young person. The main source of this sum of money is, of course, his activities as a musician and producer. Avicii is a perfect example to all the young people in the world, that you can achieve a lot if you only work hard and try to follow your dreams.
Avicii became really interested in musicduring his teens. Soon he signed a contract with the record label called "Strike! Recordings", and released his first work, entitled "Lazy Lace". Later he released such songs as "Seek Bromance" and "Alcoholic". The former one became famous not only in Sweden but in the United Kingdom, France, Belgium and other countries as well.
Avicii did not have to wait long before other record labels became interested in him and started suggesting collaborations. In 2010 he made a deal with the "EMI Music Publishing", and in 2011 Avicii released the song that made him even more popular and recognizable in the music industry, called "Levels" and it soon reached the top in several European countries. This had a huge impact on the growth of Avicii's net worth. In 2012 Avicci collaborated with another famous DJ, David Guetta. This collaboration meant a lot to Avicci and had a huge influence on his career. After the release of their song "Sunshine" other artists also showed an interest in collaborating with this young and talented DJ, who rapidly became a phenomenon in the music industry. Subsequently he has worked with such musicians as Nicky Romero, Mike Posner, Lenny Kravitz and others.
In 2013 Avicii released his first album, entitled "True", which added a lot to Avicii's net worth. One of the most famous songs in this album was "Wake Me Up", which soon became one of the most popular hits of the year. Radio stations all over the world played this song constantly and there is probably no person who does not know this song by now. In 2014 Avicii announced that he was working on his new album, along with such musicians, as Jon Bon Jovi, Chris Martin, Wyclef Jean and others. There is no doubt that this future studio album will also become successful.
All in all, it can be said that Avicii is one of the best DJs in the music industry. Despite his success, Avicci still remains very generous and is involved in charitable activities. He and Ash Pournourti founded the organization called "House for Hunger", which helps to prevent global hunger. It is clear that there is a bright future waiting for Avicci and we will probably soon hear more of his activities.

| | |
| --- | --- |
| Full Name | Avicii |
| Net Worth | $85 Million |
| Date Of Birth | September 8, 1989 |
| Place Of Birth | Östermalm, Stockholm, Sweden |
| Profession | Electronic musician, DJ remixer, record producer |
| Nationality | Swedish |
| Parents | Klas Bergling, Anki Lidén, Wake Me Up, Hey Brother, The Nights |
| Siblings | Anton Körberg, Linda Sterner, David Bergling, Wake Me Up, Hey Brother, The Nights |
| Awards | MTV Europe Music Award for Best Electronic, American Music Award for Favorite Electronic Dance Music Artist, Grammis Award for Song of the Year, Grammis Award for Artist of the Year, Echo Award for Song of the Year, iHeartRadio Music Award for Dance Song of the Year, MTV Europe Music Award for Best ... |
| Record Labels | Island, LE7ELS, Vicious, Big Beat, Size, Armada, Spinnin', Ultra, Joia, UMG, PRMD |
| Nominations | Grammy Award for Best Dance Recording, MTV Video Music Award for Best Electronic Video, MTV Video Music Award for Best Choreography, MTV Video Music Award for Best Pop Video, World Music Award for World's Best Video, MTV Video Music Award for Best Video with a Social Message, Billboard Music Award... |
| # | Quote |
| --- | --- |
| 1 | I've tried plenty of telephones. I tried to get into the Samsung Galaxy and the Blackberry, but the iPhone is just too easy to use. The camera takes clear pictures and the phone itself looks great. Like all Apple products, it kind of just makes sense. |
| 2 | I grew up listening to a lot of Ray Charles and '60s rock, thanks to my father, and then my brothers got me in to KISS and whatnot, so I guess that's where I got my first taste for music. |
| 3 | I always used to travel without a passport case, and because of it I think I'm four passports in. I bought this small Tumi case to protect my new one, and it works really well, not just for protecting it but also for keeping credit cards and small stuff. I just throw it in my bag when I'm traveling, as opposed to stuffed in my pocket. |
| 4 | I'm good at melody - I'll write the top-line melody and ideal words I want to go with it. But I'm not that good at writing lyrics. I bounce those back and forth with songwriters or someone who can sing. |
| 5 | I've always been a producer - that's how I see myself first. The DJing came second as a way for me to be able to perform. |
| 6 | I've always had a fascination with making your own music but never have been skilled enough to play the instrument, so to be able to make music without the ability was awesome. |
| 7 | I travel with a bunch of battery packs because I don't always have time to charge my phone at the hotel room when I'm traveling. I always change them, so I never run out of battery. |
| 8 | I have a hard time writing music when I'm on tour. |
| 9 | I love finding out-of-the-box inspirations and blending them with what I've done in the past. And when I started to experiment with genres, it didn't sound forced. Maybe that's because it's all music that I listened to growing up, and it's all music that I love. |
| 10 | There's always so much music around me now, it seems like everything has to be something with music, so in my spare time I try not to listen to anything. It's so hard for me to listen to something without trying to see a benefit in it: 'Maybe I'll make my own version of that track or maybe I'll do this or that.' |
| 11 | Obviously there is stuff that I wouldn't play in a club that I play at festivals, and vice-versa, but my sets are still dominated largely by my own music. I think that's what makes me stand out a bit. My music is also festival- and club-friendly, so it generally works out well. |
| 12 | I always just sit down at the piano and make the main hook - what I want the track to be about melodically - and then I'll build everything else around that. But growing up, I did not play any instruments. |
| 13 | Lyrics are important, but it's hard, because English isn't my first language - although it feels like it is these days! I grew up with amazing melodies, so getting that right on a song has always been the key thing for me, but there's no reason why a great melody doesn't deserve great lyrics. |
| 14 | I would never lay down a pre-programmed set and perform to a pre-mixed CD; I would never cheat my fans like that. |
| 15 | I make sure to use both Twitter and Facebook a lot which helps me connect to the fans. |
| 16 | When I started out, I was Avici with one i. But on MySpace, that name was taken. |
| 17 | I love DJing, I do. I love everything that comes with it; it's fun and it's kind of glamorous. |
| 18 | I think I am a pretty good judge of character in general and try to surround myself with the best people I can. |
| 19 | House music originated in America, and it has always been around, but I guess it just got a tighter hold on Europe and other parts of the world. |
| 20 | A lot of work and thinking goes into my DJing. I want the entire night to progress seamlessly and when I have to adapt the energy on the fly for the crowd on any given night, I can do so with harmonic mixes that I've practiced over and over again. I am far from the only DJ that does this and it's something I take pride in being able to do. |
| 21 | Dance music is like a virus: it has affected so many different genres. |
| 22 | When it comes to electronic music, I started listening to a lot of Daft Punk, way before I knew what house music was, and then progressed into a lot of Steve Angello, Eric Prydz, Axwell, Sebastian Ingrosso, and Laidback Luke. |
| 23 | My dad has always been a big Ray Charles fan, and I've grown up listening to all kinds of music. |
| 24 | A friend of mine told me a bunch of stuff on Buddhism and about Avicii being the lowest level of Buddhist hell, and it just sort of got stuck in my head. Later on when I went to setup a MySpace, I tried a bunch of names and they were all taken so I just kind of ended up with Avicii and then I got really attached to it. |
| 25 | I've always worn a lot of Ralph Lauren, and plaid shirts in general have been a signature piece for me. With plaid, you can look super-relaxed or you can look a bit dressed up. |
| 26 | I guess I think like deep inside, I know that it's like, it's a different kind of performing, it's not really... You're not performing like a guitar player or a singer is performing, you know what I mean? So it's weird to be in the same type setup as one of those. 'Cause I'm not really doing much, you know, like technically it's not that hard. |
| 27 | I have my guy Semi who is my on the road - he's my personal trainer. He helps me out with training and stuff like that, and he's shown me a lot of things I can do on the road. We were trying to figure out something that I can do everywhere, like in my hotel room, so I don't have to have a gym. |
| 28 | I don't really look at the charts at all. If anything, I try to out-do what I've done before. I try to make music that I like and I trust my own judgement with what will work with a wider audience. If you compare yourself to the charts, you lose perspective on what you're doing and why you're doing it. |
| 29 | It's hard - some people get inspired by a feeling, but I'm mostly inspired by melodies. |
| 30 | There's always haters, no matter what you're doing - whether they're complaining that everything you do sounds the same, or it's too different. |
| 31 | People in Sweden are very conscious of what people are saying about you. |
| 32 | I'm a DJ. I get the party started. |
| 33 | If I wanted to make a quick buck, there's far easier ways of doing it. What I want is to provoke people. If you want a hit song, all you need to do is rewrite an old song. It might have been proven to work, but you won't be remembered the same way. |
| 34 | For me there are two types of country: There's the shoot-yourself-in-the-head country, and then there's really good country music. |
| 35 | I actually only started listening to house music around the time I started making it. I got hooked both to making music and to house music. |
| 36 | Originality is definitely missing from EDM. There are people looking for it and exploring but I feel it's so big now it is just getting milked. House music is losing all its melody as it becomes more about how dirty the drop is and how energetic it is. It loses touch with what music really is. |
| 37 | When I started working on electronic music, that was after the rave period. I haven't even seen that part of it that much. |
| 38 | I have always been mainstream. It's so weird, because I don't see it as something negative at all. So many people see it as something negative. |
Soundtrack
| Title | Year | Status | Character |
| --- | --- | --- | --- |
| Es por tu bien | 2017 | performer: "Levels" / writer: "Levels" - as Tim Bergling | |
| La Marató 2016 | 2016 | TV Movie writer: "Les nits no moren mai The Nights" | |
| Madonna: Rebel Heart Tour | 2016 | Documentary writer: "Devil Pray", "Messiah", "HeartBreakCity", "Rebel Heart" | |
| La banda sonora de la solidaritat | 2016 | TV Movie documentary writer: "Les nits no moren mai The Nights" | |
| Formula 1: Ten Sport | | TV Series writer - 4 episodes, 2016 performer - 1 episode, 2016 | |
| Women's International Football | 2016 | TV Series performer - 1 episode | |
| Tähdet, tähdet | | TV Series lyrics - 1 episode, 2016 writer - 1 episode, 2016 | |
| Who's Doing the Dishes? | | TV Series performer - 1 episode, 2016 writer - 1 episode, 2016 | |
| Il a déjà tes yeux | 2016 | "Wake Me Up Acoustic" | |
| Glastonbury 2016 | 2016 | TV Mini-Series writer - 1 episode | |
| Idols! | 2016 | TV Series writer - 2 episodes | |
| Toni Erdmann | 2016 | performer: "Wake Me Up! Pang! Slowing Things Down Remix" | |
| The Voice | | TV Series writer - 6 episodes, 2015 - 2016 performer - 4 episodes, 2015 - 2016 | |
| World Championship Snooker | 2015-2016 | TV Series writer - 2 episodes | |
| How to Be Single | 2016 | performer: "For A Better Day" / writer: "For A Better Day" - as Tim Bergling | |
| Supergirl | 2015 | TV Series performer - 1 episode | |
| Friday Night Football | 2015 | TV Series writer - 4 episodes | |
| Coronation Street | 2015 | TV Series writer - 1 episode | |
| T in the Park 2015 | 2015 | TV Series performer - 2 episodes | |
| Modern Drug | 2015 | Short performer: "Hey Brother" / writer: "Hey Brother" | |
| Che tempo che fa | 2015 | TV Series writer - 1 episode | |
| Snooker: Coral Welsh Open | 2015 | TV Series writer - 1 episode | |
| Todd's Pop Song Reviews | | TV Series documentary performer - 4 episodes, 2013 - 2015 writer - 3 episodes, 2014 - 2015 | |
| A Very SpaghettiBicycle Christmas Collab | 2014 | Video short performer: "Wake Me Up" | |
| Radio 2: In Concert | 2014 | TV Series writer - 1 episode | |
| Rugby League: Four Nations | 2014 | TV Series performer - 1 episode | |
| Tennis: World Tour Finals | 2014 | TV Series writer - 1 episode | |
| Strictly Come Dancing | 2014 | TV Series writer - 1 episode | |
| Dancing with the Stars | 2014 | TV Series writer - 2 episodes | |
| Alpha and Omega 4: The Legend of the Saw Toothed Cave | 2014 | performer: "A Sky Full of Stars" / producer: "A Sky Full of Stars" / writer: "A Sky Full of Stars" | |
| So You Think You Can Dance | | TV Series performer - 1 episode, 2014 writer - 1 episode, 2014 | |
| The Voice Kids | 2014 | TV Series writer - 2 episodes | |
| 2014 FIFA World Cup | | TV Series performer - 1 episode, 2014 writer - 1 episode, 2014 | |
| Bailando por un sueño | 2014 | TV Series performer - 1 episode | |
| Dancing with the Stars | 2011-2014 | TV Series writer - 5 episodes | |
| Glee | 2014 | TV Series writer - 1 episode | |
| 2014 FIFA World Cup: Brazil | 2014 | Video Game performer: "Dar um Jeito We Will Find a Way" / writer: "Dar um Jeito We Will Find a Way" - as Tim Bergling | |
| Nickelodeon Kids Choice Awards 2014 | 2014 | TV Special writer: "Wake Me Up" | |
| Leave the World Behind | 2014 | Documentary performer: "Silhuettes" / writer: "Silhuettes" | |
| Dancing on Ice | | TV Series writer - 4 episodes, 2014 performer - 3 episodes, 2014 | |
| The Block | | TV Series writer - 3 episodes, 2012 - 2014 performer - 2 episodes, 2012 - 2014 | |
| Newsround | | TV Series producer - 1 episode, 2013 writer - 1 episode, 2013 | |
| The Bling Ring | 2013 | performer: "Levels" / writer: "Levels" | |
| Lotta & die frohe Zukunft | 2013 | TV Movie writer: "Good Feeling" - uncredited | |
| Arrow | 2012 | TV Series performer - 1 episode | |
| Waterloo Road | 2012 | TV Series performer - 1 episode | |
| Diary of a Wimpy Kid: Dog Days | 2012 | writer: "Good Feeling" - as Tim Bergling | |
| Fast Girls | 2012 | performer: "Levels" | |
| The Tonight Show with Jay Leno | 2012 | TV Series writer - 1 episode | |
| How to Make It in America | | TV Series performer - 1 episode, 2011 writer - 1 episode, 2011 | |
Composer
| Title | Year | Status | Character |
| --- | --- | --- | --- |
| Avicii Feat. Rita Ora: Lonely Together | 2017 | Video short | |
| Broken Arrows | 2015 | Short | |
| Hey Brother | 2014 | Video short | |
| David Guetta Feat. Sam Martin: Lovers on the Sun | 2014 | Video short | |
| Avicii: Hey Brother, Cartoon Version | 2014 | Video short | |
| Avicii: Hey Brother | 2013 | Video short | |
| Choose You | 2013 | Short as Tim Bergling | |
| Avicii: You Make Me | 2013 | Video short | |
| Avicii: Wake Me Up | 2013 | Video short music by | |
Writer
| Title | Year | Status | Character |
| --- | --- | --- | --- |
| Avicii: For a Better Day | 2015 | Video short | |
| Avicii: Pure Grinding | 2015 | Video short | |
Actor
| Title | Year | Status | Character |
| --- | --- | --- | --- |
| Barstars TV | 2011 | Video short | Avicii (as Tim Bergling) |
Music Department
| Title | Year | Status | Character |
| --- | --- | --- | --- |
| Leave the World Behind | 2014 | Documentary performer: additional music | |
Self
| Title | Year | Status | Character |
| --- | --- | --- | --- |
| Entertainment Tonight | 2014 | TV Series | Himself |
| IHeartRadio Music Awards | 2014 | TV Special | Himself |
| Under the Electric Sky | 2014 | Documentary | Himself |
| American Music Awards 2013 | 2013 | TV Special | Himself |
| Vevo's Tour Exposed | 2013 | TV Series | |
| 2013 YouTube Music Awards | 2013 | TV Special | Himself |
| Avicii on Tour | 2013 | Documentary short | Himself |
| Inside Tomorrowland | 2012 | TV Movie documentary | |
| Nothing But the Beat | 2011 | Documentary | Himself |
| The Drop: The EDM Culture Explosion | | Documentary post-production | Himself |
| Nile Rodgers: How to Make It in The Music Business | 2017 | TV Series documentary | Himself |
| LiveXLive Presents Rock in Rio Lisboa | 2016 | TV Movie | Himself |
| T in the Park 2015 | 2015 | TV Series | Himself |
| Nile Rodgers: Secrets of a Hitmaker | 2015 | TV Movie documentary | Himself |
| Electric Daisy Carnival | 2014 | Video | Himself |
Won Awards
| Year | Award | Ceremony | Nomination | Movie |
| --- | --- | --- | --- | --- |
| 2014 | iHeartRadio Music Award | iHeartRadio Music Awards | EDM Song of the Year | For the song "Wake Me Up." |
Nominated Awards
| Year | Award | Ceremony | Nomination | Movie |
| --- | --- | --- | --- | --- |
| 2014 | ARIA Music Award | ARIA Music Awards | Best International Artist | For the album "True." |
| 2014 | VMA | MTV Video Music Awards (VMA) | Best Pop Video | |
| 2014 | VMA | MTV Video Music Awards (VMA) | Best Video with a Social Message | For the video "Hey Brother." |
| 2014 | People's Choice Award | People's Choice Awards, USA | Favorite Male Artist | |
| 2014 | iHeartRadio Music Award | iHeartRadio Music Awards | Best Lyrics | For the song "Wake Me Up." |
| 2013 | Grammy | Grammy Awards | Best Dance Recording | For the song "Levels" (With producer Ash Pournouri). |
| 2012 | Grammy | Grammy Awards | Best Dance Recording | |
| 2012 | VMA | MTV Video Music Awards (VMA) | Best Electronic Dance Music Video | For the video "Levels." |
| 2012 | VMA | MTV Video Music Awards (VMA) | Best Choreography | |
Known for movies