José Feliciano Net Worth is

$6.5 Million
José Feliciano Biography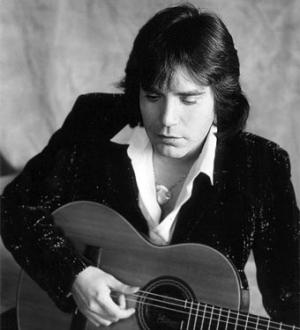 José Montserrate Feliciano García was born on 10 September 1945, in Lares, Puerto Rico, of Latin American descent. He is a singer and songwriter, perhaps best known for his hits "Light My Fire" and "Feliz Navidad".
A noted artist, how wealthy is José Feliciano? Sources state that Feliciano has established a wealth of over $6.5 million, as of early 2017. His net worth has been earned during his singing career, which now spans well over 50 years.
Due to congenital glaucoma, Feliciano was left permanently blind at birth. At the age of five, his family moved from Puerto Rico to New York City's Spanish Harlem, and he soon started learning the accordion, later taking up the guitar and making his first public appearance at the Bronx's El Teatro Puerto Rico at the age of nine. In 1962 Feliciano dropped out of school to focus on his career in music, and in order to help his family struggling with finances. He performed in local clubs before making trips to places such as New York's Greenwich Village and Vancouver, Canada.
In 1963 he signed a contract with RCA, releasing his debut album, "The Voice and Guitar of Jose Feliciano" in 1965. After a spectacular performance at the Mar del Plata Festival in Argentina the following year, he released three consecutive albums in Spanish, gathering a considerable Latin fan base with hits like "Poquita Fe" and "Usted". His net worth started to rise.
Feliciano came into the international spotlight in 1968, when he released his version of the Doors' 1967 hit "Light My Fire", which reached #3 on the US pop music charts, selling over a million copies and earning two Grammy Awards. Scoring such a major hit boosted Feliciano's popularity considerably and, significantly improved his wealth. His following album – "Feliciano!" – in which the song was included, was just as successful, achieving gold status.
The same year the singer was invited to sing "The Star-Spangled Banner" at the 1968 Baseball World Series at Detroit's Tiger Stadium. However, his stylized performance proved to be too controversial, receiving negative critical press; nevertheless, the song eventually became a hit.
In 1970, Feliciano's album of Christmas music entitled "Feliz Navidad" came out, with the title song achieving a great success, became a holiday staple, and the single being named as one of the 25 all-time most-played Christmas songs in the world by ASCAP, was inducted into the Grammy Hall of Fame, reinforcing the singer's status of a legendary performer, and boosting his net worth.
His 1971 San Remo Music Festival entry, "Che Sara," also became a great hit throughout Europe, Asia and South America. Few years later, he recorded the theme song to the sitcom "Chico and the Man", which was placed in the Top 100 singles chart, and as he also guest-starred in the sitcom playing the singer Pepe Fernando. Feliciano's wealth was helped further.
Jose went on to release a number of albums during the decade, and he also composed music for television series and films, as well as guest-starring in series such as "Kung Fu" and "McMillan and Wife".
In 1980 Feliciano signed with Motown Latino, and went on to release a series of hit records marketed for Latin audiences. He also recorded duets with other artists, such as "Por Ella" with José José and "Tengo Que Decirte algo" with Gloria Estefan. In 1987 he was rewarded with his star on the Hollywood Walk of Fame.
The '90s saw the singer making a cameo appearance in the film "Fargo", and around this time, an East Harlem school was renamed The Jose Feliciano Performing Arts School in his honor. After completing a European tour at the end of the decade, he released the acclaimed album "Senor Bolero". His net worth was still rising.
In 2007, Feliciano composed and released his first English-language album, "Soundtrax of My Life", and went on to release several more albums, the last being the 2012 tribute to Elvis Presley, entitled "The King".
Throughout his life, Feliciano has released numerous albums in both English and Spanish language, 40 of them achieving gold or platinum status, which has made him one of the most prominent performers of the pop era. Famous for his ability to re-invent classic rock with a Latin spin, his success has enabled him to earn many awards and a considerable wealth.
In his private life, Feliciano was married to Hilda Perez from 1965-79, and as of 1982, he has been married to Susan Omillion, with whom he has two children.
Known for movies
Quick Facts
| | |
| --- | --- |
| Full Name | José Feliciano |
| Net Worth | $6.5 Million |
| Date Of Birth | September 10, 1945 |
| Died | April 17, 2014, Cupey, San Juan, Puerto Rico, Puerto Rico |
| Place Of Birth | Lares, Puerto Rico |
| Height | 1.65 m |
| Profession | Singer, songwriter, musician |
| Education | East Harlem school (The Jose Feliciano Performing Arts School) |
| Nationality | Puerto Rican |
| Spouse | Susan Omillian (m. 1982-) |
| Children | Jonathan Feliciano, Michael Feliciano, Melissa Feliciano |
| Facebook | https://www.facebook.com/wheresjosefeliciano/ |
| Twitter | https://twitter.com/wheresjose |
| ImDB | www.imdb.com/name/nm0004913 |
| Allmusic | www.allmusic.com/artist/josé-feliciano-mn0000271113 |
| Awards | Grammy Award for Best New Artist (1969), Grammy Awards for Best Latin Pop Album/Best Contemporary Tropical Album/Best Male Pop Vocal Performance, Daytime Emmy Award for Outstanding Morning Program (2011), Latin Grammy Lifetime Achievement award (2011) |
| Record Labels | RCA Victor, Optimism |
| Nominations | Grammy Hall of Fame (2010), Hollywood Walk of Fame (1987), Madame Tussauds Museum's Wall of Fame |
| Movies | "Fargo", |
| TV Shows | Mar del Plata Festival, Live From Daryl's House |

Interesting Facts
| # | Fact |
| --- | --- |
| 1 | Had a hit remake with the song "Light My Fire". His version charted at #3 on the Billboard Hot 100, two spots lower than the original version recorded by The Doors. |
| 2 | He was awarded a Star on the Hollywood Walk of Fame for Recording at 6541 Hollywood Boulevard in Hollywood, California. |
| 3 | Has three children: Melissa, Jonathan and Michael. |
| 4 | Guitarist and singer who, as a result of congenital glaucoma, has been blind since birth. |

Trademarks
| # | Trademark |
| --- | --- |
| 1 | His guitar playing technique |
| 2 | Soulful voice |
| 3 | Sunglasses |

Quotes
| # | Quote |
| --- | --- |
| 1 | If you do what you love and you do it with joy and you do it with a humble attitude, everything falls into line. |
| 2 | [on one of his most famous compositions] I think "Feliz Navidad" resonates with people because it's a happy song and it's simple. I'm glad makes people happy at Christmas. |

Pictures
Won Awards
Won awards
Year
Award
Ceremony
Nomination
Movie
Award shared with
2002
OFTA Film Award
Online Film & Television Association
Best Music, Adapted Song
Moulin Rouge! (2001)
Sting (music and lyrics by)

Ewan McGregor (performed by)

Jacek Koman (performed by)
1987
Star on the Walk of Fame
Walk of Fame
Recording
Awarded on December 1, 1987 at 6541 Hollywood Blvd.
1987
Star on the Walk of Fame
Walk of Fame
Recording
Awarded on December 1, 1987 at 6541 Hollywood Blvd.
Nominated Awards
Nominated awards
| Year | Award | Ceremony | Nomination | Movie | Award shared with |
| --- | --- | --- | --- | --- | --- |
| 1975 | Primetime Emmy | Primetime Emmy Awards | Outstanding Achievement in Special Musical Material | Chico and the Man (1974) | Janna Merlyn Feliciano (composer) |

Filmography
Soundtrack
| Title | Year | Status | Character |
| --- | --- | --- | --- |
| The Tonight Show Starring Jimmy Fallon | 2015 | TV Series writer - 1 episode | |
| Fargo | 2015 | TV Series writer - 1 episode | |
| Late Night with Seth Meyers | 2015 | TV Series music - 1 episode | |
| Christmas in Rockefeller Center | 2014 | TV Special lyrics: "Feliz Navidad" / music: "Feliz Navidad" | |
| Dancing with the Stars | | TV Series 1 episode, 2014 music - 1 episode, 2008 | |
| Glee | 2012 | TV Series writer - 1 episode | |
| So You Think You Can Dance Canada | 2011 | TV Series performer - 1 episode | |
| Poupoupidou | 2011 | "California Dreamin'" | |
| Late Night with Jimmy Fallon | | TV Series performer - 1 episode, 2010 writer - 1 episode, 2010 | |
| The Tonight Show with Jay Leno | 2010 | TV Series writer - 2 episodes | |
| The American | 2010 | writer: "NEL GIARDINO DELL'AMORE" | |
| Memòries de la tele | 2008 | TV Series performer - 2 episodes | |
| Ugly Betty | | TV Series performer - 1 episode, 2007 writer - 1 episode, 2007 | |
| La tele de tu vida | 2007 | TV Series performer - 1 episode | |
| Zodiac | 2007 | performer: "Don't Let The Sun Catch You Crying" | |
| Escort | 2006 | performer: " There's always something there to remind me" | |
| Idols! | 2005 | TV Series writer - 1 episode | |
| Christmas with the Kranks | 2004 | writer: "Feliz Navidad" - as Jose Feliciano | |
| Surviving Christmas | 2004 | performer: "Feliz Navidad" / writer: "Feliz Navidad" | |
| Secret Window | 2004 | writer: "Chico and the Man" | |
| Kubanacan | 2003 | TV Series "Contigo aprendi" | |
| Chasing Papi | 2003 | performer: "Romeo" | |
| Operación triunfo | 2002 | TV Series writer - 1 episode | |
| Jos sais kerran | 2002 | TV Series writer - 1 episode | |
| About a Boy | 2002 | as Feliciano, "Feliz Navidad" / performer: "Feliz Navidad" | |
| Queen of Swords | 2000-2001 | TV Series performer - 22 episodes | |
| Moulin Rouge! | 2001 | performer: - as Jose Feliciano / performer: "El Tango de Roxanne Medley" | |
| Sugar & Spice | 2001 | writer: "Feliz Navidad" | |
| Gloria Estefan's Caribbean Soul: The Atlantis Concert | 2000 | TV Special documentary performer: "Tengo Que Decirte Algo" | |
| The Yards | 2000 | writer: "Affirmation" 1975 - as Jose Feliciano | |
| 200 Cigarettes | 1999 | performer: "Feliz Navidad" - as Jose Feliciano / writer: "Feliz Navidad" - as Jose Feliciano | |
| Fargo | 1996 | performer: "Let's Find Each Other Tonight" / writer: "Let's Find Each Other Tonight" | |
| The Forbidden Dance | 1990 | performer: "Lambada the Forbidden Dance" | |
| Christmas at Pee Wee's Playhouse | 1988 | TV Movie writer: "Feliz Navidad" | |
| Stingray | 1986 | TV Series performer - 1 episode | |
| Buenas noches | | TV Series performer - 1 episode, 1983 writer - 1 episode, 1983 | |
| Christmas Eve on Sesame Street | 1978 | TV Movie performer: "Feliz Navidad" / writer: "Feliz Navidad" | |
| Good Old Days Part II | 1978 | TV Special writer: "Chico and the Man" | |
| Sgt. Pepper's Lonely Hearts Club Band | 1978 | performer: "Sgt. Pepper's Lonely Hearts Club Band" Finale | |
| All in the Family | 1976 | TV Series writer - 1 episode | |
| Aaron Loves Angela | 1975 | lyrics: "ANGELA", "AS LONG AS I HAVE YOU", "EL NEGRO", "FEELING", "SWEET STREET", "WHAT I WANNA DO", "WHY?" / music: "ANGELA", "AS LONG AS I HAVE YOU", "EL NEGRO", "FEELING", "SWEET STREET", "WHAT I WANNA DO", "WHY?" / performer: "ANGELA", "AS LONG AS I HAVE YOU", "EL NEGRO", "FEELING", "SWEET STREET", "WHAT I WANNA DO", "WHY?" | |
| The Midnight Special | | TV Series performer - 1 episode, 1973 writer - 1 episode, 1973 | |
| The Graham Kennedy Show | 1972-1973 | TV Series writer - 3 episodes | |
| The Johnny Cash Show | 1970 | TV Series performer - 2 episodes | |
| The 41st Annual Academy Awards | 1969 | TV Special performer: "The Windmills of Your Mind" | |
| Mackenna's Gold | 1969 | performer: "Old Turkey Buzzard" - as Feliciano | |
Actor
| Title | Year | Status | Character |
| --- | --- | --- | --- |
| Feliz Navidad | 2006 | | Tio Pepe |
| Con la música por dentro | 1999 | | |
| Siempre piel canela | 1997 | TV Movie | Singer |
| Fargo | 1996 | | José Feliciano |
| Sgt. Pepper's Lonely Hearts Club Band | 1978 | | Our Guests at Heartland (as Jose Feliciano) |
| Chico and the Man | 1976 | TV Series | Pepe Fernando |
| Aaron Loves Angela | 1975 | | |
| Kung Fu | 1975 | TV Series | Jonno Marcado |
| McMillan & Wife | 1974 | TV Series | Rico Martinez |
| Dusty | 1967 | TV Series | |
Composer
| Title | Year | Status | Character |
| --- | --- | --- | --- |
| Chico and the Man | 1974-1976 | TV Series 4 episodes | |
| Aaron Loves Angela | 1975 | | |
Music Department
| Title | Year | Status | Character |
| --- | --- | --- | --- |
| Chico and the Man | 1975 | TV Series composer - 1 episode | |
Miscellaneous
| Title | Year | Status | Character |
| --- | --- | --- | --- |
| Mackenna's Gold | 1969 | introduced by | |
Self
| Title | Year | Status | Character |
| --- | --- | --- | --- |
| Lucas Tanner | 1975 | TV Series | Himself |
| Soul Train | 1974 | TV Series documentary | Himself - Guest |
| Soundstage | 1974 | TV Series | Himself |
| Engelbert with the Young Generation | 1972 | TV Series | Himself |
| The David Frost Show | 1970-1971 | TV Series | Himself |
| Monsanto Presents Mancini | 1971/II | TV Special | Singer / Guitarist |
| Make Your Own Kind of Music! | 1971 | TV Series | Himself |
| The Johnny Cash Show | 1970 | TV Series | Himself - Singer / Guitarist |
| The Andy Williams Show | 1970 | TV Series | Himself |
| The Merv Griffin Show | 1970 | TV Series | Himself |
| Movin' | 1970 | TV Movie | Himself |
| The Engelbert Humperdinck Show | 1969 | TV Series | Himself |
| Peggy Fleming at Madison Square Garden | 1969 | TV Movie | Himself |
| The Joey Bishop Show | 1969 | TV Series | Himself |
| This Is Tom Jones | 1969 | TV Series documentary | Himself |
| Feliciano! Very Special | 1969 | TV Movie | Himself - Host (as Jose Feliciano) |
| The 41st Annual Academy Awards | 1969 | TV Special | Himself - Performer |
| Bing Crosby Special: Making Movies | 1968 | TV Movie | Himself |
| The Bing Crosby Show | 1968 | TV Movie | Himself |
| 1968 World Series | 1968 | TV Mini-Series | Himself - National Anthem Singer |
| The Rolf Harris Show | 1967 | TV Series | Himself |
| Dee Time | 1967 | TV Series | Himself |
| The Ed Sullivan Show | 1966 | TV Series | Himself - Singer |
| Fanfare | 1965 | TV Series | Himself - Singer |
| That Regis Philbin Show | 1965 | TV Series | Himself |
| Felicidades: Navidad 2015 | 2015 | TV Movie | Himself |
| The Latin Explosion: A New America | 2015 | TV Movie documentary | Himself - Interviewee / Singer / Songwriter |
| José Carreras Gala | 2013 | TV Series | Himself |
| The 40th Anniversary American Music Awards | 2012 | TV Special documentary | Himself |
| Greenwich Village: Music That Defined a Generation | 2012 | Documentary | Himself |
| Breakfast | 2011 | TV Series | Himself - Classical Guitarist |
| Un mundo perfecto | 2011 | TV Series | Himself - Guest |
| Divendres | 2011 | TV Series | Himself |
| Late Night with Jimmy Fallon | 2010 | TV Series | Himself - Musical Guest |
| In Performance at the White House: Fiesta Latina | 2009 | TV Movie | Himself |
| Festival del Huaso de Olmué | 2009 | TV Series | Himself - Performer |
| Walt Disney World Christmas Day Parade | 2008 | TV Special documentary | Himself |
| The 9th Annual Latin Grammy Awards | 2008 | TV Special | Himself - Performer |
| Concert of Hope | 2008 | TV Movie | Himself |
| Late Show with David Letterman | 2007 | TV Series | Himself - Surprise Musical Guest / Performing 'Old Turkey Buzzard' |
| The Megan Mullally Show | 2006 | TV Series | Himself |
| My First Time | 2006 | TV Series | Himself |
| The 4th Annual TV Land Awards | 2006 | TV Special | Himself |
| Festival Internacional de la Canción de Viña del Mar | 2006 | TV Series | Himself - Performer |
| Don Francisco presenta | 2004 | TV Series | Himself |
| En mi país | 2004 | TV Movie | Himself |
| Macy's Thanksgiving Day Parade | 2004 | TV Special | Himself - Performer |
| Premio lo Nuestro a la música latina 2004 | 2004 | TV Special | Himself |
| Pa'lante con Cristina | 2004 | TV Series | Himself |
| Micallef Tonight | 2003 | TV Series | Himself |
| Resurrection Blvd. | 2002 | TV Series | Himself |
| Raíces | 2001 | Video documentary | |
| Gloria Estefan's Caribbean Soul: The Atlantis Concert | 2000 | TV Special documentary | Himself |
| Guitarra mía | 2000 | Documentary | |
| Ricky Martin: One Night Only | 1999 | TV Movie documentary | Himself (segment "Light My Fire / Oye Como Va [Guajira]") |
| The Americanos Concert | 1999 | TV Movie documentary | Himself |
| ¡Mi Gente! My People! | 1999 | TV Movie documentary | Himself |
| Feliciano: The Legend | 1998 | TV Movie | Himself |
| Hola Susana | 1996 | TV Series | Himself - Guest |
| Somos un solo pueblo | 1995 | TV Movie documentary | |
| Hollywood Fantasy Christmas | 1992 | TV Movie | Himself |
| The 29th Annual Grammy Awards | 1987 | TV Special | Himself (as Jose Feliciano) |
| Lou Rawls Parade of Stars | 1986 | TV Series | Himself |
| The New Hollywood Squares | 1986 | TV Series | Himself |
| The Tonight Show Starring Johnny Carson | 1970-1986 | TV Series | Himself / Himself - Guest |
| Liberty Weekend | 1986 | TV Special documentary | Himself |
| New American Bandstand 1965 | 1970-1986 | TV Series | Himself |
| The 26th Annual Grammy Awards | 1984 | TV Special | Himself (as Jose Feliciano) |
| Salute! | 1983 | TV Series | Himself |
| Buenas noches | 1983 | TV Series | Himself |
| Entertainment Express | 1983 | TV Series | Himself |
| Motown 25: Yesterday, Today, Forever | 1983 | TV Movie documentary | Himself |
| Disco | 1982 | TV Series | Himself |
| The Val Doonican Music Show | 1982 | TV Series | Himself |
| Sound Festival | 1982 | TV Series | Himself |
| Tomorrow Coast to Coast | 1981 | TV Series | Himself |
| Solid Gold | 1981 | TV Series | Himself |
| The John Davidson Show | 1981 | TV Series | Himself |
| Sesame Street | 1980 | TV Series | Himself |
| The Midnight Special | 1973-1980 | TV Series | Himself |
| Horas doradas | 1980 | TV Series | Himself |
| The Mike Douglas Show | 1971-1980 | TV Series | Himself - Co-Host / Himself - Vocalist |
| Soul Alive | 1977 | TV Series | Himself |
| The Alan Hamel Show | 1976 | TV Series | Himself - Guest |
| The Wolfman Jack Show | 1976 | TV Series | Himself |
| Numéro 1 | 1976 | TV Series | Himself |
| Dinah! | 1975-1976 | TV Series | Himself |
| Andy | 1976 | TV Series | Himself |
| Sammy and Company | 1975 | TV Series | Himself |
Archive Footage
| Title | Year | Status | Character |
| --- | --- | --- | --- |
| Live from Daryl's House: A New Year's Eve Special | 2010 | TV Movie | Himself |
| The Legendary Bing Crosby | 2010 | TV Movie documentary | Himself |
| Memòries de la tele | 2008 | TV Series | Himself |
| 'Abigail's Party' Pack | 2007 | TV Movie documentary | Himself |
| La tele de tu vida | 2007 | TV Series | Himself |
| Mitomanía | 1999 | TV Series | Himself |
| Festival | 1972 | TV Series | Himself |